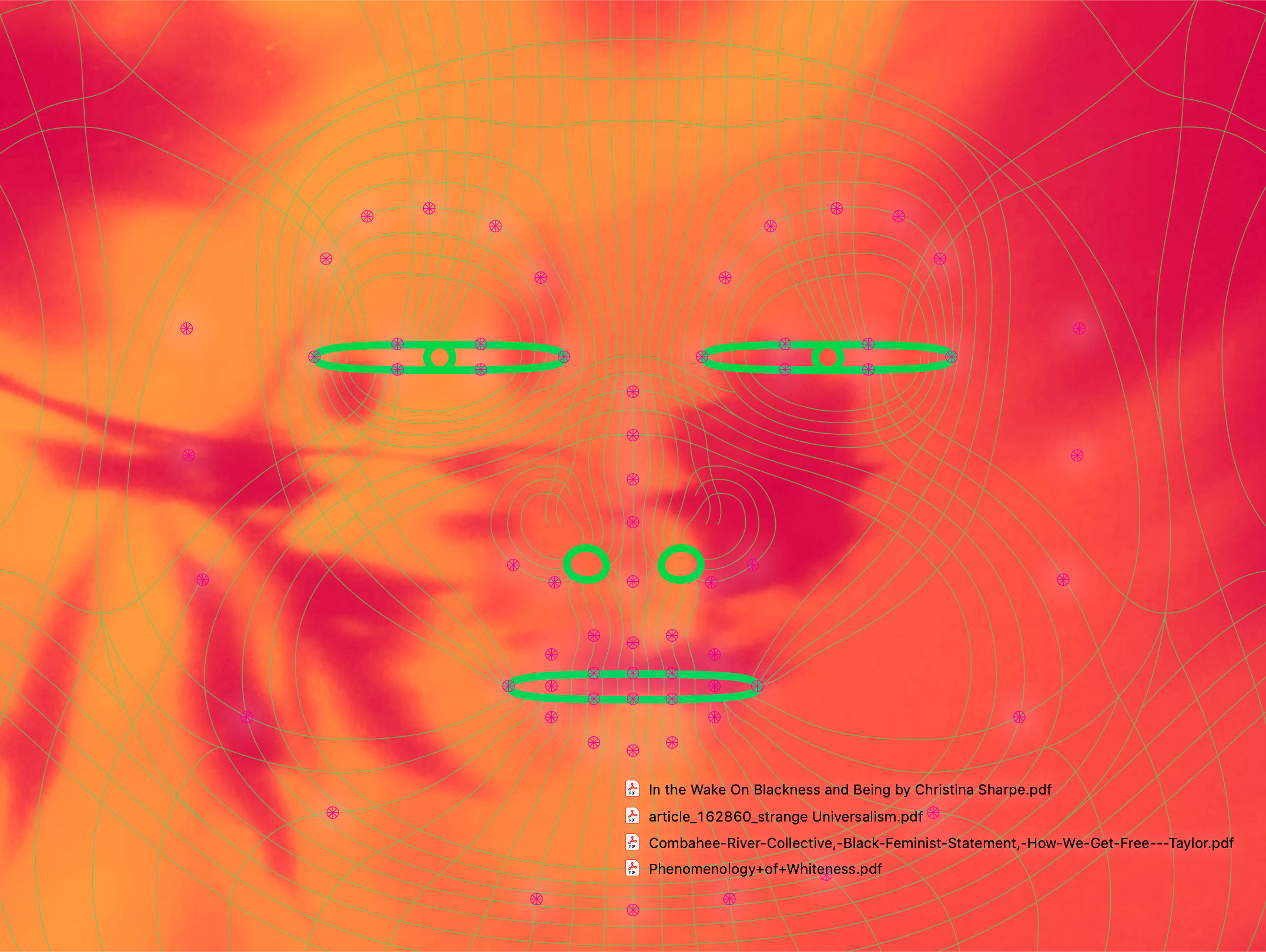 The theme for transgenic hki Residency 2021 is "The imaginal disc"
After running for nine seasons since its 2012 inception as part of Helsinki's World Design Capital programme, HIAP's Design Residency programme took place for a final time last year. The development of the programme and of the opportunities it has been affording for practitioners in the spatial practice field, however, is herewith moving to a new phase for Helsinki Design Week.
Helsinki Design Weekly met the curator of the programme, Martin Born and the residents of this year: Johnny Chang (SE), Neighbours of Architecture (Carin Kallenberg and Björn Ehrlemark, SE), and Ilya Fedotov-Fedorov (RU).
"Having over the course of the past years grown in size, network and thematic scope, Helsinki Design Residency was plucked from HIAP's arts-focused operations to regroup as ɬɾąŋʂɠɛŋıƈ ɧƙı and establish the opportunity of a residency programme dedicated fully to the exploration of questions emerging from an evolving transmaterial built habitat and its various entanglements with the planetary natural biotope", Born says.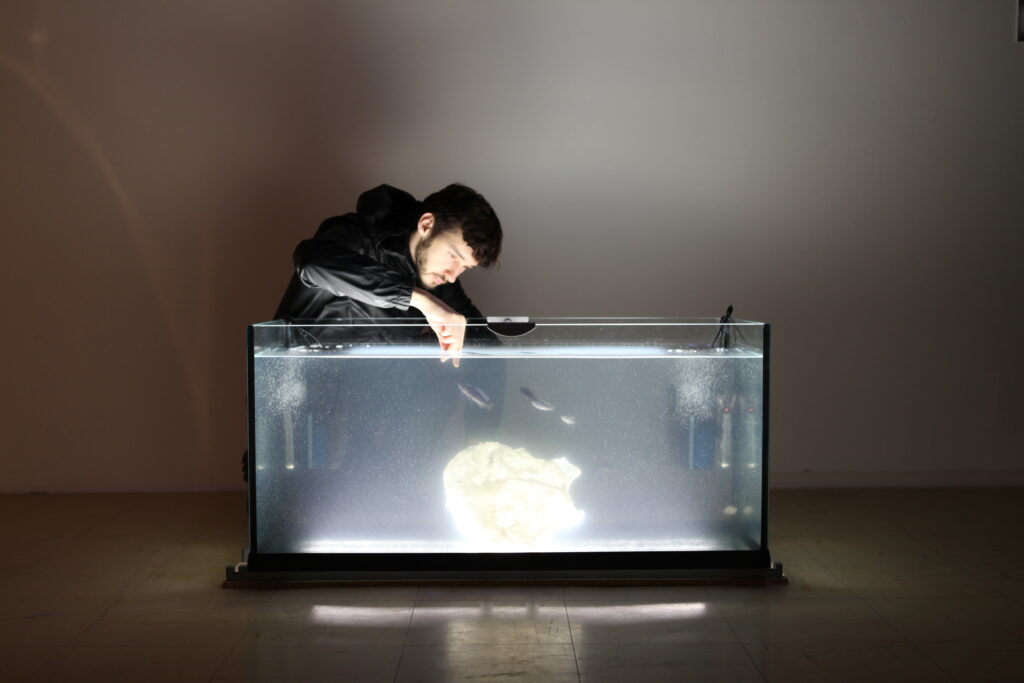 The residents are currently working in Helsinki's historical Villa Eläintarha and from there, we get the replys to a few questions about their works and practices. Would you tell us a bit about your backgrounds and practices?
Ilya: I work as an artist with a background in biology. My childhood had an important impact for me. When I was eight years old, I got serious health issues and spent a lot of time in hospitals – two to three weeks every two or three months, for ten years. Because my disease was rare, I became a kind of laboratory rat for the doctors, and they started to write research on me. It was a big issue about objectification of the body when it is a health problem but also part of the scientific research. So during this process I was curious and critical about science. I decided to study genetics at the university. And over a long, strange way I came to art. In my work, I use my background and explore the contemporary relationship between nature and scientific knowledge. At the moment I work a lot with the term "Others" in the context of body, gender and classifications in general.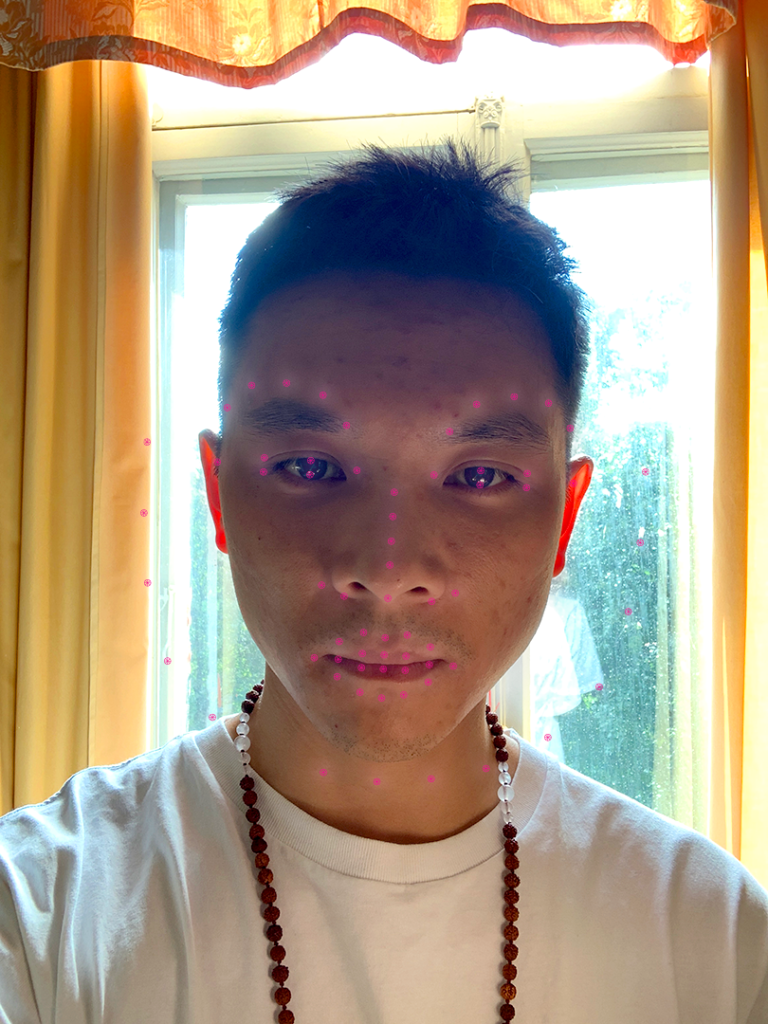 Johnny: I am a multidisciplinary designer and artist working between visual communication and artistic inquiry. Positioned in the hyphenated borderland of Taiwanese-American while elsewhere, I am interested in how circumstances of distance and diaspora effect/affect processes of sense-making through language and images. Individually and collaboratively/collectively I work across publishing, writing, video, sound, and visual culture to examine different ways of reading, listening, and voicing toward cultivating resilient capacities for sensing, feeling, and being in the present.

Carin and Björn, Neighbours of Architecture: We've been working together for about ten years, combining our previous experiences – Carin has a background in curation, Björn in architecture. The practice is centered around research and exhibitions, whatever either of those categories might mean today? We see them both as formats to explore and experiment with, and the field of architecture as a stage where that can hopefully happen. Lately, the projects we have focused on deal with inhabited exhibits, the site-specificity of archives and collections, art in public space, experimental cultural heritage, and a little bit of machine learning in architecture history. But there is also always some writing, some design, and some teaching going on in parallel.
What are you working on or researching during your residency time?
Ilya: I am working with video at this moment. I am recording myself and my movements in a different environment. I am also trying to find some plastic for my body which can help see the human as a creature, an animal or even some other living object. After this process I will work with dancers and we are trying to create a choreography based on this movement and the movements of animals. It will be the third episode of my video project "The Moth and The Bat Flying to the Light," a 3-channel video installation. The first episode was about the connection between humans and octopuses, the second one about moths and the upcoming one will be with snakes.
Johnny: I've been following a number of entangled research threads through reading. Beyond reading across selected texts, films, and other materials, I see reading as generative, intra-active noticing and sense-making in everyday life: walking the city, navigating grocery aisles, talking with colleagues and kin, overhearing from the street, getting take out at restaurants, taking the metro, etc. Reading as a way of listening, or listening as reading perhaps. The task of this everyday 'field work' is to try to make sense of how things are already positioned and threaded through in assemblages of histories, memories, politics and representations. From this mess of traces-afterlives I have been writing a poetic reading to share the beginnings of these threads, as well as have two works in process: a flat mask touching upon identification and identity dissolution, and a video work of overlaid polyrhythms, longings, and unsettled figures.
Carin and Björn, Neighbours of Architecture: Mostly time, time-keeping, and our place in it. And also very old trees. It started with a quite vague set of questions regarding how the distant past and the distant future is made tangible in the present. The working hypothesis is that the spatial media of architecture offers an opportunity to interpret that which is too far or too big, into the right here and right now. As a gentle guide towards that end we've been visiting the science of dendrochronology – the measure and careful analysis of change in growth layers in trees. Assembled into calendars, they actually work as the most precisely dated archives of long time spans available today. They are for instance used to accurately reconstruct climates many thousands of years back. Meanwhile, in its immediateness "dendro-" is still tied to an everyday relation to common wood – in toys, furniture, houses, gardens, parks, museums, factories, and forests. The fascinating thing is that it is a form of concrete matter, a form of measurement and a form of metaphor, all collapsed into one moment, one thing. And we're trying to find ways of creating that kind of situation in our own work, as well.
What motivated you to apply for the ɬɾąŋʂɠɛŋıƈ ɧƙı programme, and how would you relate your work to its this year's theme, The imaginal disc?
Ilya: After filming and showing the previous episodes of this video project in Russia I received some hard reactions and experienced homophobic and transphobic moments because I thematize the body, gender, and stereotypes of femininity and masculinity. This is predictable, but still painful, and distracting for future processes. So at the moment it is very helpful for me to change the environment and continue the process in another context. I think of the topics of identity, classifications and distance or connection between humans and nature as similar processes, and as closely connected to questions regarding the relationship between humans.
Johnny: In my reading, the theme of "The imaginal disc" uses nature as a metaphor as well as scientific terminology and theoretical description to ask about processes of change – holometaboly and autodigestion as processes of incomplete dissolution, holding fading traces of another state of things, while the imaginal discs themselves are mediums of reading fates or futures not-yet-known. This felt like an interesting context or frame through which to briefly follow some threads of entangled transformations happening in the borderlands of diaspora being, and more broadly in the nature of interbeing or no-thingness, amid ruin and love, struggle and joy, tending to the life and death of assemblages of things, between the autoethnographic, historical, theoretical, and poetic, while especially trying to pay attention to what is renegotiated in terms of a politics grounded in solidarity across these poetics.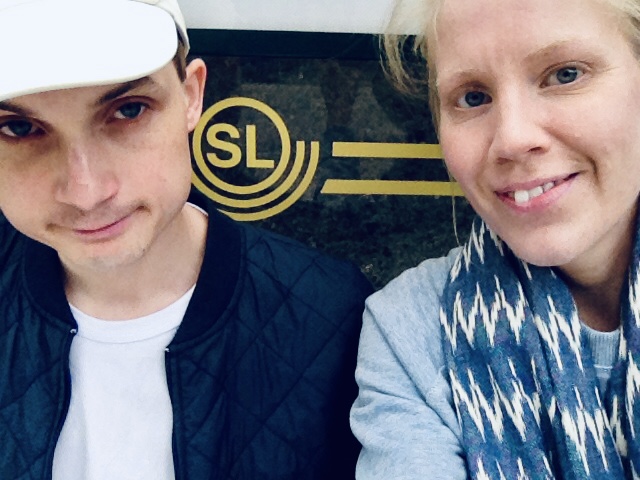 Carin and Björn, Neighbours of Architecture: We saw the residency as an opportunity to reflect, research and experiment with things that have been brewing in our work for a while. The aspect of the theme we picked up on was the questions of how to think about material change, and how crossovers with other fields of knowledge – such as different branches of science – might inform what you could call architecture culture or design culture. It was also worth exploring and carefully considering which physical traces living organisms produce. In our case, staying with the trees, without getting too romantic about it. And understanding how things like transformation, spatiality and scale in that context might be understood in relation to things we're already familiar with from previous work. Like exhibitions, for instance.
Like HDR from 2017 to 2020 curated by Martin Born, and organized in coalition with Strelka Institute and the Swedish Arts Grants Committee's International Programme for Visual and Applied Artists, Iaspis, ɬɾąŋʂɠɛŋıƈ ɧƙı is realized in partnership with Design Museum and Helsinki Design Week. The programme offers a fully funded six-week residency to practitioners and researchers from Russia, Sweden and Finland, without prerequisites as to disciplinary background. During Helsinki Design Week, there will be a panel discussion with the residents. More details can be found here.