Endless summer nights on the back of a bicycle
When you don't have to make it to the last metro, train or bus, anything can happen. Art conservator Pablo Laune gives some great tips for cycling in summery Helsinki.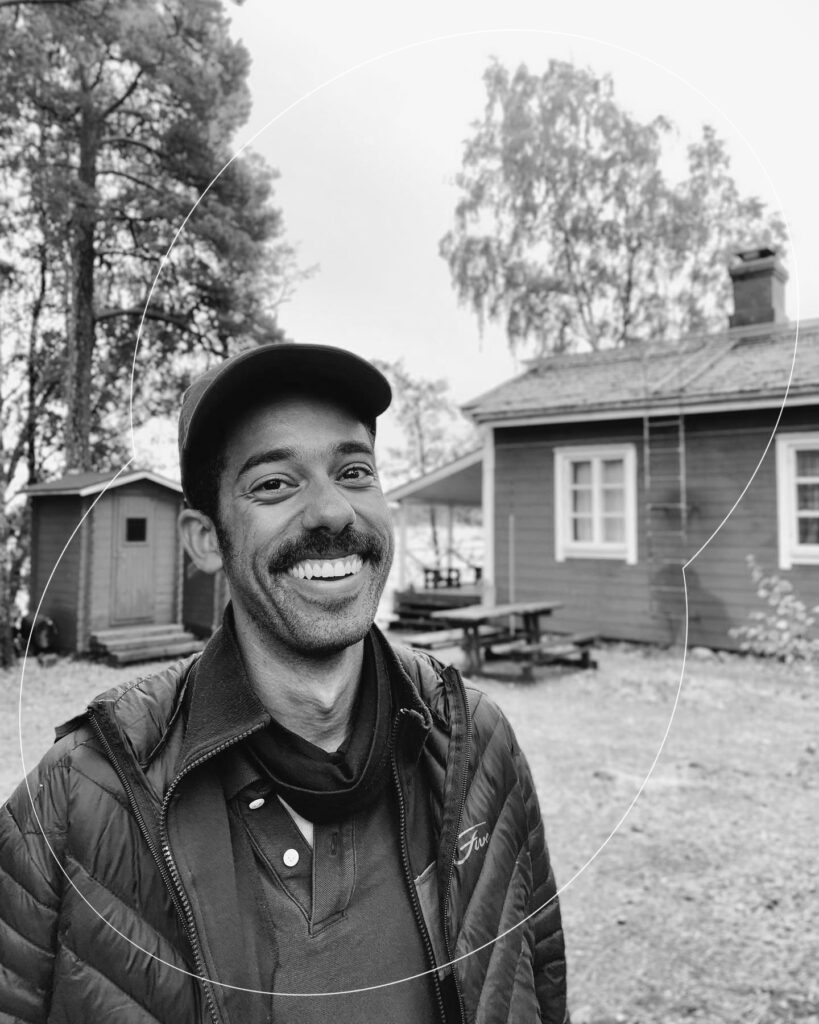 "When an exhibition ends in a museum, the work of the art conservator begins. All artworks must be checked to be sure that there have been no unwanted alterations.
When documenting the collection of a museum, my job is to take photos of the details of the works and take notes on them. Sometimes I might spend as long as two weeks conserving a work of art. For instance, I might remove yellowing varnish, repair holes or do retouching.
My job requires patience, but apart from that I don't like waiting – the idea of waiting for a bus or planning my day according to public transportation timetables makes me anxious. Biking symbolizes the freedom to leave from wherever and whenever I want to. Also, by bicycle, you can see amazing places in nature which can't be accessed in any other way.
I got excited about bicycling around ten years ago when I was studying to become a graphic artist/printmaker on the east coast of Scotland, in Aberdeen. I started to spend my free time in a local bike kitchen, which is a volunteer-run place for repairing bikes. There is a similar place in Helsinki in Pasila, Pyöräpaja, where anyone can come to learn about bicycles and get help repairing and maintaining them.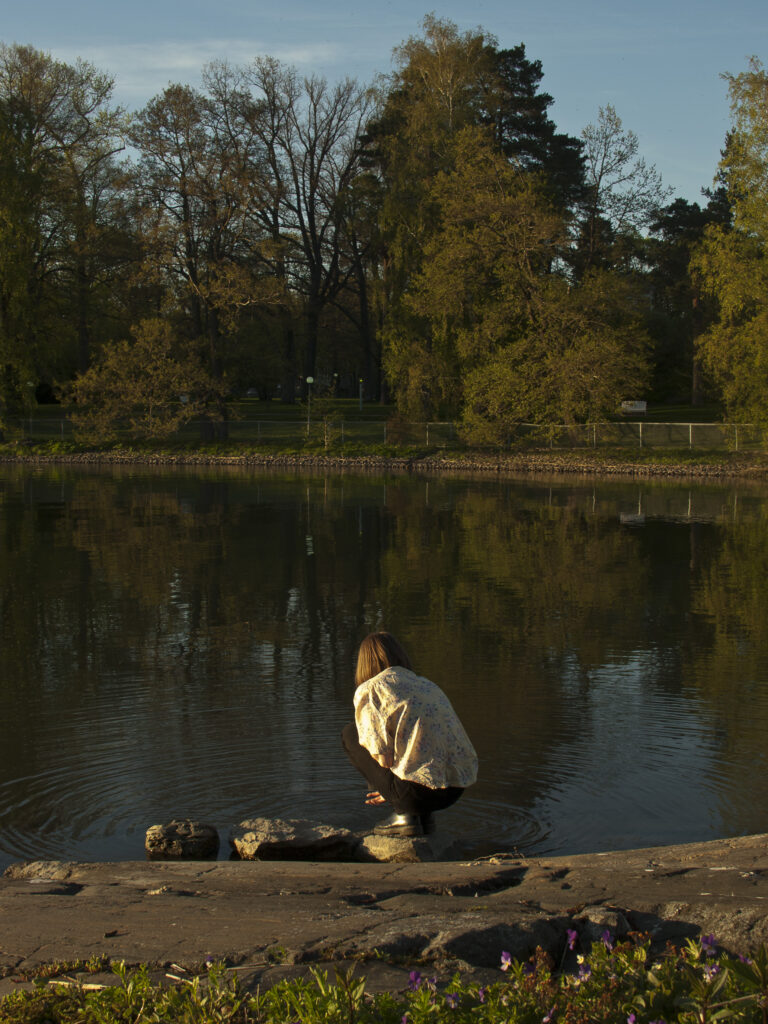 For some time after coming back to Helsinki, there was hardly anything else in my life but bicycles. I was working as a bicycle mechanic for Pelago and spent all my free time with bikes. Cycling is still a big part of my everyday life since it's my main means of transportation throughout the year. For example, I commute from Herttoniemi to downtown by bike.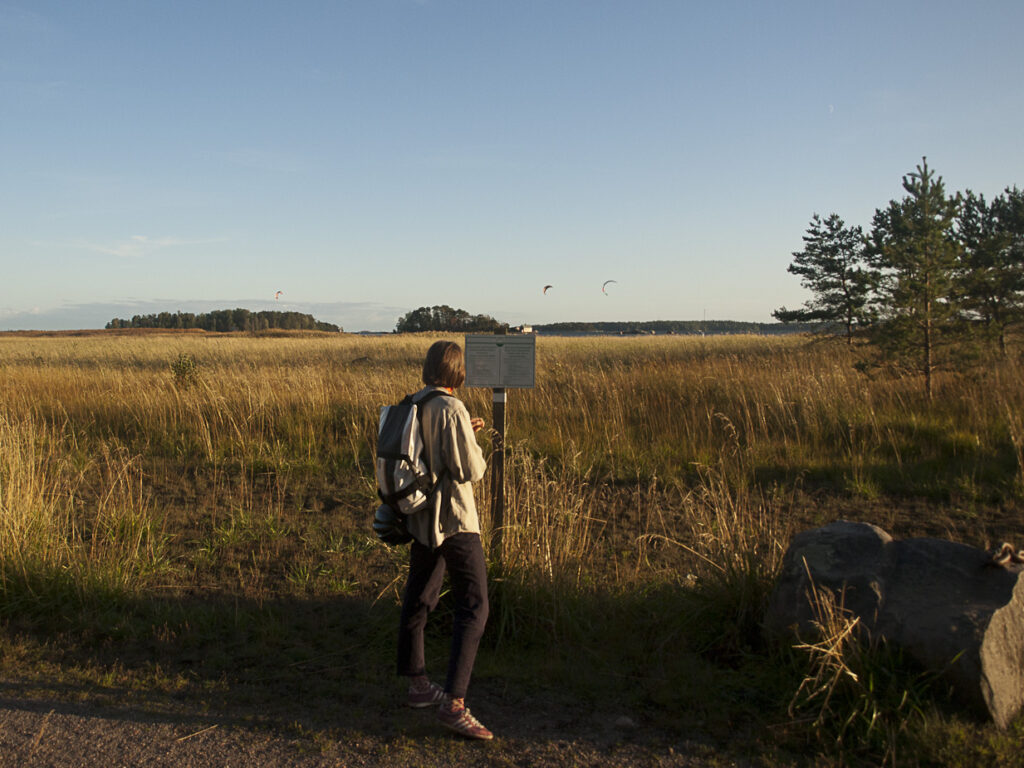 In Helsinki, there won't be a similar infrastructure for cycling like in Denmark, for example, where cyclists have their segregated and dedicated bicycle paths and lanes. However, compared to many other European capitals, there are many benefits to Helsinki as a cycling city – the motor traffic is quite safe, and the speed of traffic is low. You can basically reach most places via a bicycle lane, even if it means you'll have to make a bit of a loop while doing it. On the other hand, since you're allowed to ride on the car lane, there are options when choosing your route.
"I always keep a set of warm clothes with me, in case I decide to stay outside after the sun has already started to set and the temperature cools down. In addition, when riding a bicycle in the summer in Helsinki, I never have to think about whether I will make it to the last metro, train or bus."

Pablo Laune
Pablo Laune's tips for nature destinations reachable by bicycle
Birdwatching towers in Vanhankaupunginlahti
The route from Sörnäinen to Vanhankaupunginlahti, through the Viikki nature reserve, and back to Sörnäinen is a bit less than 15 kilometres. En route, I like to visit the bird watching towers spread around in the area. Up in a tower, a beautiful view usually awaits, and you might meet someone you wouldn't meet elsewhere. If you happen to bump into a bird watcher, they might give you advice on where to look. My favourite tower of those in Vanhankaupunginlahti is the Purolahti bird watching tower. It's situated in the middle of a beautiful bed of reeds and provides a view to Kalasatama.
Island hopping in Espoo
Through Lauttasaari or Munkkiniemi, you can do island hopping on the side of the neighbouring city Espoo. In Kuusisaari, stop at Didrichsen Art Museum, and in Lehtisaari at Maja Roastery, which is located in the shopping mall. In the Laajalahti nature reserve you can spot Eastern Finncattle, which are brought to Espoo every summer to aid landscape conservation.
Vuosaaren täyttömäki – Vuosaari Landfill Hill
The former dump and landfill area has been made into a recreational area with impressive views. The highest point, climbing up to over 60 metres, provides a spectacular view to the Vuosaari harbour, for example. From downtown, you can reach the Vuosaari landfill hill by following the coastline of Eastern Helsinki.
This article is part of a series of creatives talking about their Helsinki experience. In addition to Helsinki Design Weekly, the articles are published at MyHelsinki.fi.