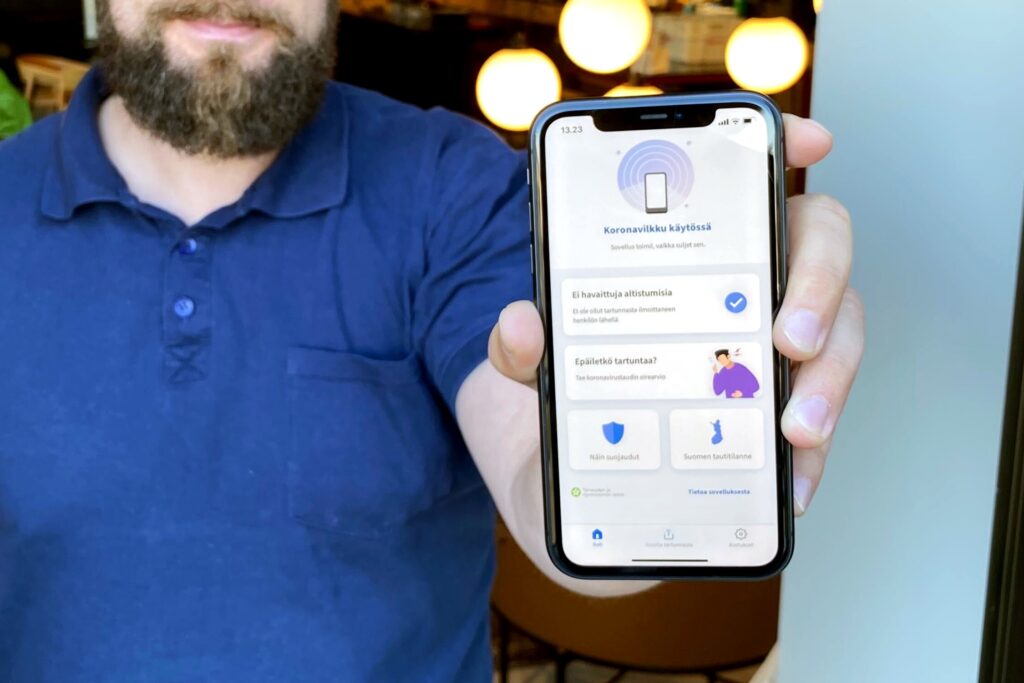 How was Koronavilkku designed?
Koronavilkku,
Finland's official coronavirus application aims to prevent the spread of COVID-19. The app has been downloaded over 2.5 million times. Service designer explains how the app was made.
Solita's service designer Lauri Kieksi tells how Koronavilkku was designed in only three months.
Koronavilkku is a contact tracing app produced by the Finnish Institute for Health and Welfare (THL) to help you find out whether you may have been exposed to coronavirus.
Listen to the episode (in Finnish):

Tune in or listen to the podcast on the Radio Helsinki's site. Helsinki Design Weekly is aired every Thursday at 12–13 on Radio Helsinki, 89.7Mhz and rerun on Saturdays at 9 am. Helsinki Design Weekly on Radio Helsinki is made possible by Kämp Garden and the Design Museum.