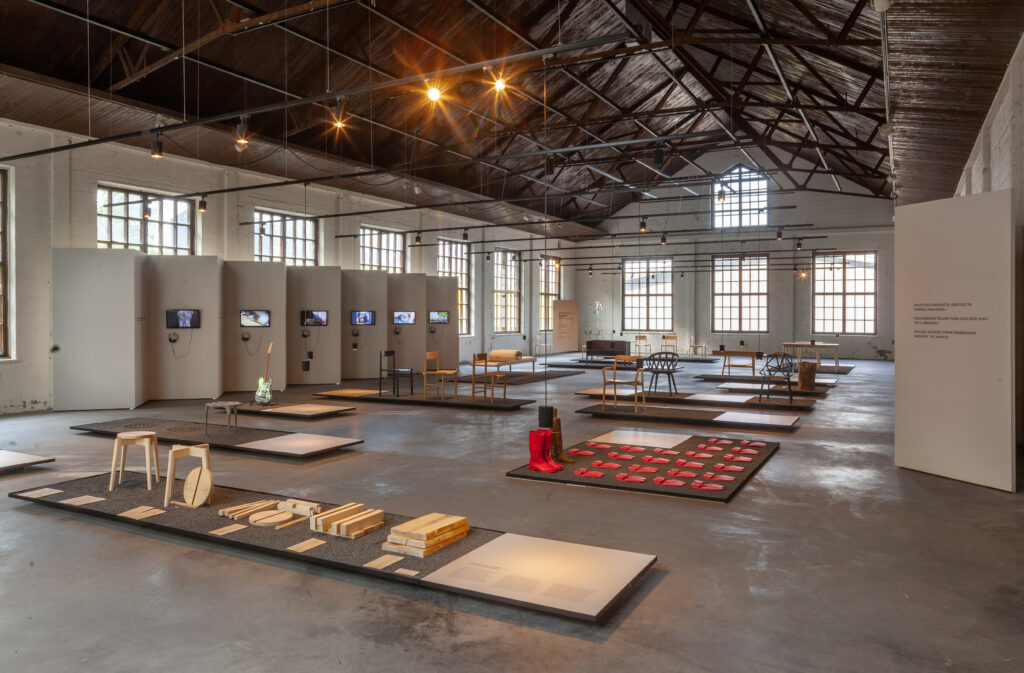 What is a factory?
The products designed by designers are made in factories. For the best result, the designer is to know the potential of the factory. Company's designers Aamu Song and Johan Olin have toured factories all around the world and made the most imaginative objects in them. The designer couple visited the Helsinki Design Weekly studio to explain to us what a factory is and how we can help conserve endangered craft methods through our choices.
What is a factory?
Johan: "A factory is a production plant where products are made in an organized manner. Whether the place is a one-man or a one-woman shop or a plant employing hundreds or thousands of people, we still consider it a factory. Even a very small place can be a factory. Large mass production is often considered spiritless and artificial, but we should remember that any manufacture – large scale or small – does require craftsmanship."
Aamu: "To me, factory is like a temple. I used to go to a temple to unwind and learn about culture and religion, but nowadays a factory does that to me."
How can ordinary consumers conserve endangered craft methods?
Aamu: "For example in Japan, the young people now really want to know the origin and source material of a product, and they appreciate old craftsmanship. Traditional clothing made in small villages is considered fashionable in Tokyo."
Johan: "It is essential to know and understand how a product has been made and how long it has taken. This understanding makes us appreciate the product and use it in a completely different way. Appreciation gives the product a significantly longer lifespan."
You are part of the Fiskars Village Art & Design Biennale's Factory exhibition. What are you exhibiting in Fiskars?
Johan: "We are telling a rather sad manufacture story, actually, of the traditional Finnish dancing boots made in Ostrobothnia. Long time ago we went there and were given some wooden boot molds in good condition used to make these "jazz boots". The molds are like sculptures and very rare because they are no longer made. The leather for the boots was prepared in a factory in Lapua and their colourful fabrics in Kankaanpää. Unfortunately the story reached an unhappy ending five years ago when the Lapua factory was closed down. For us that meant an end to making the boots. We're telling this sad story in Fiskars."
Aamu: "They made the world's best leather in Lapua. When the factory was closed down, we asked some Italian tanners if they could make us the leather we wanted. However, the thick leather needed for the Finnish weather would have been difficult and expensive to make there."
Listen to the entire interview here. The playlist for the programme was selected by the curator of Factory Anniina Koivu. Read the interview here. Helsinki Design Weekly at Radio Helsinki on Fridays at 12.00 and rerun on Saturdays at 9.00. The programme is enabled by our partners Modeo and Design Museum.
Photo: Onoma / Topi Pakarinen