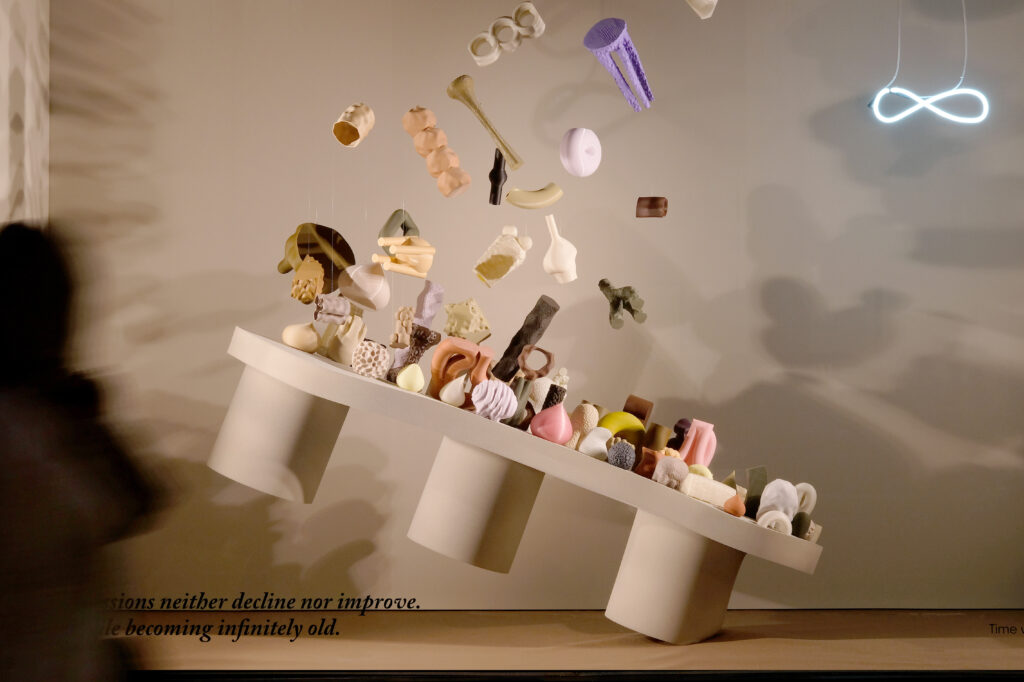 Why were we in Milan?
Top design people from all over the world gathered in Milan last week to attend major annual event, Salone del Mobile. What is the meaning of nationality in the competitive design market? How do design brands internationalize these days?
Our special guests include communications and PR director Martta Louekari and design historian and curator Kaisu Savola. We'll also hear travel reports from furniture manufacturer Nikari's Jenni Roininen and Johanna Vuorio.
You have just returned from Milan Design Week. Why do people go there?
Martta: "Probably because everyone is there! All the best people of the design world are brought together in Milan. If you are in any way interested in the field and what is going on, it's a bit of a must to visit Milan. There are many good reasons to attend. I went to see how projects are presented and what kind of concepts have been developed for presenting and launching design products. I think being a visual person is reason enough to go to Milan because they have the most beautiful locations and facilities to showcase design."
Kaisu: "I have intentionally avoided Milan during Design Week, even if the exhibition that I've curated is currently there. Like many of my colleagues, I'm tired of competing for attention and trying to do something more impressive and expensive year after year."
Martta: "That is true, but I think it's so important to see what others are doing around the world. Otherwise it may be difficult to enter the competition. That may sound harsh, but it's the reality. I've seen really interesting concepts stand out in the event. Using a lot of money and shouting the loudest are not the only ways to stand out. I think this event provides opportunities for various ideas."
Kaisu: "But why always go to Milan, why not choose a destination further away, such as Helsinki Design Week? There are interesting things happening in other Nordic countries, too. The more Design Weeks are organized, the more their venues will become profiled as design discussion forums. At that stage design professionals can choose in which discussions and events to participate."
Finland has been a theme country in many events, such as Pitti Uomo and the Frankfurt Book Fair. Why are designers "flagged" like this?
Martta: "Flagging has its pros and cons. The country theme can help find common denominators among different items and make them seem like a whole. Finland is not very known around the world, which is of interest on certain markets. A country is easier to market as a whole compared to individual unknown brands."
Kaisu: "I think it's interesting to think that our daily content is very global. We all consume global items, but our everyday framework gets defined according to our country of residence, language and culture. Design exhibitions explain and interpret society and environment. The Broken Nature exhibition at Milan Triennial is interesting because it shows how different countries come together and offers an explanation or interpretation to this."
Listen to the podcast here. Playlist for the episode was compiled by sculptor Man Yau, read interview here. Helsinki Design Weekly at Radio Helsinki on Fridays at 12.00 and rerun on Saturdays at 9.00. The programme is enabled by our partners Modeo and Design Museum.
Photo by: Wang & Söderström