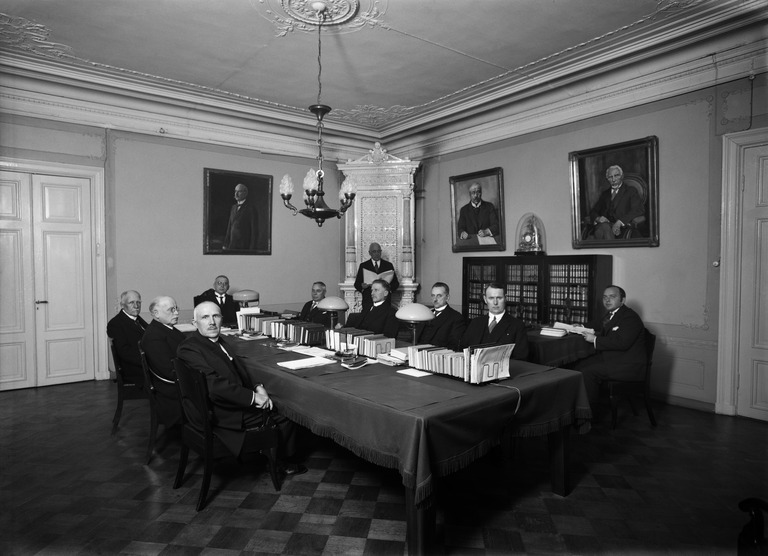 What should lawyers learn from designers?
Pages and pages of legal documents with small print and complicated conditions cause stress and anxiety in readers. How could design and communications help create more user-friendly and understandable documents?
Helsinki Design Weekly's Ida Kukkapuro and Anni Korkman discuss the topic with Laura Franck from service design agency Hellon and with legal designer, Master of Laws Nina Toivonen.
Why do complicated documents and contracts cause stress in people?
Nina: "People have associative minds, which means that we connect new things to the things we know from before. Legal matters are often connected with problems and difficulties, which causes anxiety."
Laura: "Another reason is uncertainty. When a person receives a contract or a document, they don't always know what is important for them in it. We know that the document contains something that concern us. If we cannot find that information quickly and easily, the idea of trudging through the whole document causes stress."
How could design make documents more modern and open?
Nina: "I think that law and design have the same objective. We have laws so that we can resolve conflicts and protect those who are more vulnerable. We have rules to recognize who has the advantage if a conflict arises. Design's purpose is much the same. We use it to highlight things in our environment that we might not otherwise notice. With design, we aim to make things applicable to various groups of people."
Laura: "Design is intended to help the receiver of the document, meaning the client, but at the same time legal design is an advantage to the law firm. A company that sends the clearest documents gets their message through better."
Nina: "Design is a way to do justice. It boosts and amplifies legal aspirations."
What should every lawyer learn from designers?
Laura: "Lawyers should learn user orientation. They are not always eager to join this type of development because they fear that new kind of design endangers legal content – but that is not the point here. The core of the matter is that all documents remain as legally binding as before, but after design, they are easier to understand for the receiver. This requires courage from the lawyers to open-mindedly recognize that there is a complementary field of expertise that serves their purpose, too."
Nina: "Design is a way to apply justice. A good lawyer must have the ability to apply. Legal information must be designed to get the message through in a clear format."
Would you like to learn more? Legal Design Summit will be held at the Ballroom of the City Hall 13 September. This event is part of Helsinki Design Week.
Listen to the entire interview here. The playlist for the podcast was selected by professor of co-design Sampsa Hyysalo; read his interview here. Helsinki Design Weekly at Radio Helsinki on Fridays at 12.00 and rerun on Saturdays at 9.00. The programme is enabled by our partners Modeo and Design Museum.

Photo: Supreme Court session at the Government Palace / Helsinki City Museum