Weekly Tips: What to do in September–October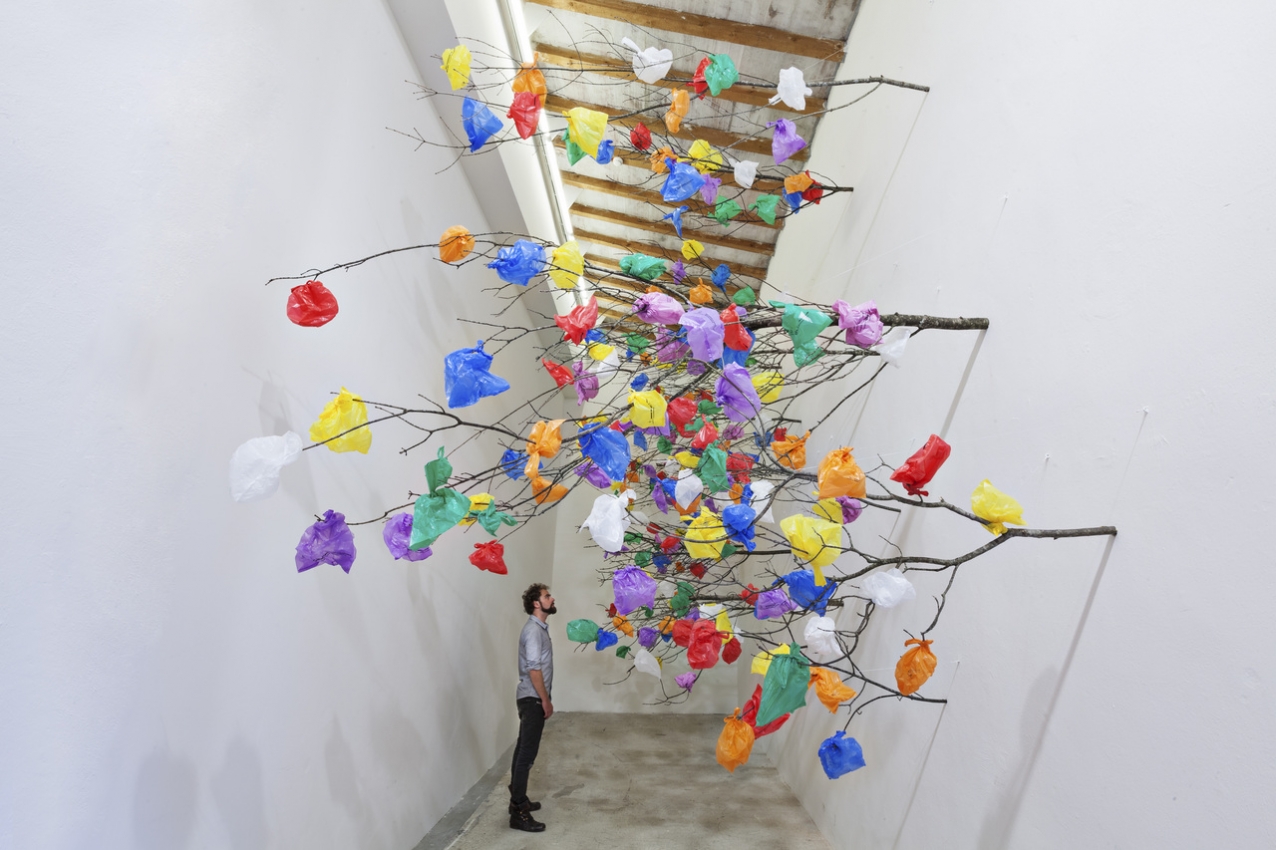 The Weekly Tips series introduces the most interesting events every month, covering all things design and related. In September and October you can solve crimes, eat cinnamon rolls or enjoy some movies.
The Weekly Tips series introduces the most interesting events every month, covering all things design and related. In September and October you can solve crimes, eat cinnamon rolls or enjoy some movies.
Quality Films on Rainy Evenings
Autumn is the perfect season to go to the movies! Block cinemas are an attractive alternative to giant screens and massive sound effects. Orion (Eerikinkatu 15) is an Art Deco cinema theatre that opened its doors already in 1928 and now offers a wide selection of nostalgic classics.
A new film haven and bar called Riviera founded by urban activists will open its doors in the autumn at Harjukatu 3. In Arabia, films can be seen at Kino Sheryl (Arabiankatu 8), and in Töölö, at Korjaamo Kino (Töölönkatu 51 a-b). The pearl of Sofiankatu, Kino Engel (Sofiankatu 4), will again open its doors after renovation. Salakino is a "speakeasy" movie theatre that operates at the new Kolo cafe (Pengerkatu 9).
Helsinki Sauna Day 2016
Helsinki is full of saunas that are often left unused and unseen by the people. This unfortunate situation will change at least for one day as Helsinki Sauna Day opens citizens and companies' private saunas to others and invites friends and strangers alike to visit. Private people, companies and organisations can all offer their saunas for the cause as long as it is free of charge.
Yayoi Kusama – In Infinity
Dots and colours to counter-attack autumn blues. Yayoi Kusama's In Infinity at HAM. Zing to your soul from dotty and colorful fireworks by multi-talented Kusama who has also been called a pop icon. This retrospective involves all forms of art from drawings and paintings to sculpture, spatial art, performances, and happenings.
Helsinki Noir – A Mystery to Solve
A new and exciting exhibition concept will open at Amos Anderson Art Museum in September. Visitors will have the opportunity to become part of a crime drama. Its milieu is growing and vibrant Helsinki in the end of 1930s. You can participate in solving the crime if you want. Later during the autumn, the exhibition will involve a writing competition to suggest alternative endings to the story.
17 September 2016 to 31 December 2016
Amos Anderson Art Museum
Yrjönkatu 27, Helsinki
Monday, Thursday & Friday 10 am to 6 pm, Tuesdays closed, Wednesday 10 am to 8 pm, Saturday & Sunday 11 am to 5 pm
www.amosanderson.fi
Helsinki Comics Festival 2016
Helsinki Comics Festival is the largest comic-related event in Northern Europe. This year's themes are France and Travel. Extensive programme consists of workshops, competitions, artist interviews, discussion panels, and evening clubs. This event is part of annual Helsinki Festival.
In Search of Modern Times
On its anniversary year 2016, EMMA is launching a new exhibition concept, "In Search of Modern Times". Its first collection forms the main exhibition of the year. In the future, EMMA's objective is to produce a review of the theme every 3 to 4 years and to provide related programme between the exhibitions. The first exhibition produced according to the new concept presents international modern art from some 20 artists.
Love & Anarchy
One week after Helsinki Design Week is over, it is time for another festival – the Rakkautta ja Anarkiaa film festival. The programme is usually extensive and provides titles to see alone, with a friend, or in a group. Take a moment to see a film alone in the middle of the day without any preconception or prior knowledge. You may be positively surprised or leave the theatre with a new unexpected experience.
15 to 25 September 2016
Various cinemas in Helsinki
www.hiff.fi
Museum Card
If you are not yet a proud owner of the museum card, get one asap for the autumn. One card allows entrance to more than 200 museums around Finland. It is valid for one year so that you can drop in briefly and re-visit the museums several times.
59€
Available in all registered museums, online at Museot.fi, and through Tiketti sales service.
www.museot.fi
Baltic Herring Market
This is an optimal event for all lovers of Finnish seafood. The Helsinki Baltic Herring Market is the highlight of local food culture, to be held at Kauppatori market place for the 274th time. As far as we know, it is the oldest event tradition in Helsinki and has been held since 1743. The best herring merchants in the country gather at the market place to present their delicious fish and seafood recipes. You cannot fail to have fun at this maritime street food event.
Moonlight Swim
Autumn is a great time to start a new hobby and end an old one. Helsinki Swimming Stadium's season ends one week after Helsinki Design Week, and the final splash takes place on Sunday 18 September. In the beginning of September, Stadium also hosts the traditional Moonlight Swim, an exquisite experience with big outdoor candles and opera music. You can continue the swimming season at Kulttuurisauna (Hakaniemenranta 17) and the newest sauna services in the city i.e. the Allas Sea Pool (Kauppatori market place) and Löyly (Hernesaarenranta 4).
Cinnamon Roll Day
Let's hear it for these delicious buns on this theme day that celebrates its 10-year anniversary in Finland. The idea has been borrowed from Sweden where "kanelbullens dag" has been celebrated since 1999. They even have their own website and hashtag. If you don't have time to bake your own rolls on a Tuesday in October, bring some home from your favorite cafe – many of them will have special offers to honor the day.
Tuesday 4 October
All over Finland
1960s at the Museum of Finnish Architecture
This autumn's exhibition at the Museum of Finnish Architecture takes us on an architectural journey across Finland of the 1960s. "The crazy years of construction" created architecture that divides opinions. The country was being built on the fast track, and motorization enabled massive suburbs with shopping centres.
12 October 2016 to 19 February 2017
Museum of Finnish Architecture, large and small exhibition rooms
Kasarmikatu 24, Helsinki
Tuesday to Sunday from 11 am to 6 pm, Wednesdays from 11 am to 8 pm
www.mfa.fi
Carnival of Light at Linnanmäki Amusement Park
Annual carnival at Linnanmäki amusement park lights up the darkening nights in October. You can take a romantic walk in the park area or just admire the brilliant atmosphere. Entrance to the area is free of charge, and most of the rides are open if weather permits.
Carnival of Light at Linnanmäki Amusement Park
8 to 22 October 2016
Tivolikuja 1, Helsinki
www.linnanmaki.fi
Circus Finlandia's 40th Anniversary
Circus Finlandia turns 40! Celebratory tour introduces artists from Russia, United States, Canada, Ethiopia, Australia, and England. New programme consists of traditional clowns, juggling, animals, and acrobats.