Weekly Pics: Design tips for Helsinki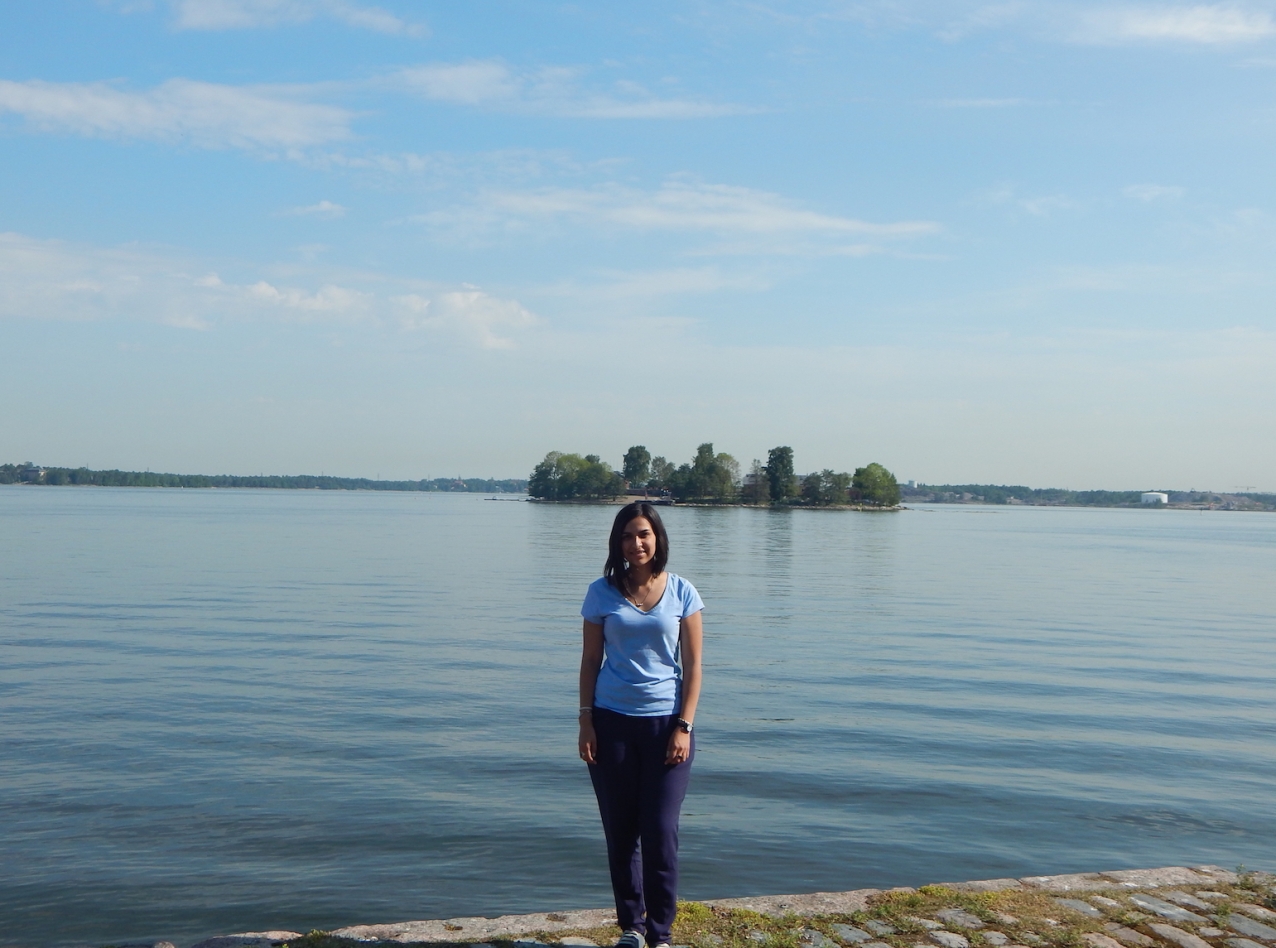 Argentinian graphic designer Natalia Villaman visited Helsinki for the first time and shares her favorite design spots you should not miss.
Argentinian graphic designer Natalia Villaman visited Helsinki for the first time. Here are her favorite design destinations everyone should visit. Weekly Pics is a peek into the visual diaries of designers and design professionals. ​
Natalia Villaman is an Argentinian graphic designer who has lived for 7 years in Milan. She shares her favorite design destinations for Helsinki Design Weekly with the words:
"I have to say that I left amazed by this beautiful city. What impressed me the most was to see how design is considered in every aspect of the city. If you're a design lover, I think there are some 'must see' that you shouldn't skip!"
Nide
"When I walked around Fredrikinkatu, one of the main streets of the Design District, I found NIDE book store (Fredrikinkatu 35), a perfect place if you are a book lover.
You can find books related to everything you may need: graphic design, art, photography, interior design, notebooks, postcards..
You'll find it difficult to get out once you're in!"
Plootu
"Are you a furniture fan and also fancy a cup of coffee? Stop in Iso Roobertinkatu 32 for both.
Plootu is a store that combines great wooden furniture mainly with a cozy coffee in the middle. I think that the concept and the atmosphere that this whole picture creates is just new and caught my attention right away."
Paper Shop
"Not very far from the previous ones, you'll find Papershop (Fredrikinkatu 18). As you can deduce, its main protagonist is paper.
Be prepared to find in many formats, colours and prints. There is so much to see!"
Marimekko
"Jumping into stores, Marimekko's style will welcome you into an interesting world of playful colours, patterns and shapes. You can find many stores in Helsinki, sorted by clothing only, home, or mixed. There's also an interesting outlet in Herttoniemi!
Walking through the store at Aleksanterinkatu I was able to get a closer look of everything: fabrics, variety of outfits, bags & shoes and also got a nice welcome to Finland by the cheerful girls who work there."
Iittala
"After an afternoon walk around the Esplanadi park you can hop by Iittala'sstore at Pohjoisesplanadi 23.
The whole concept of this great design is to make objects that will never be thrown away; timeless design for people to use in our everyday life."
Kiasma
"Kiasma, the museum of contemporary art (Mannerheiminaukio 2) impressed me in a good way because it made me feel part of it, especially the Kiasma's collection exhibition.
Almost every exhibition pushes you to participate by touching, smelling and paying attention to detail, even this 'Visitor's Book', a piece that all guests reshape by pressing hand on the marble each when leaving."
Design Museum
"If you want to have a taste of Finnish design at its best, you should head to the Design Museum (Korkeavuorenkatu 23).
This beautiful building hosts many exhibitions, combining history and innovation.
Ask anything you need to the really kind people who work there and start experiencing adventures inside, and oh, check the shop before you leave! I can assure you that is pretty addictive."
PINO
"Finally, my favourite store of the Design District was PINO.
I had to go a second time to get another closer look to the tons of options you have to choose from (and also take pictures!).
It's a two rooms store with a huge diversity of items, from glasses, soaps, school stuff, little cardboard gardens, bags, posters, notebooks, and much much more! (Fredrikinkatu 22)
Helsinki will surely inspire you with its simple and yet so revolutionary design. Enjoy!"