Join us on a Design Cruise to Stockholm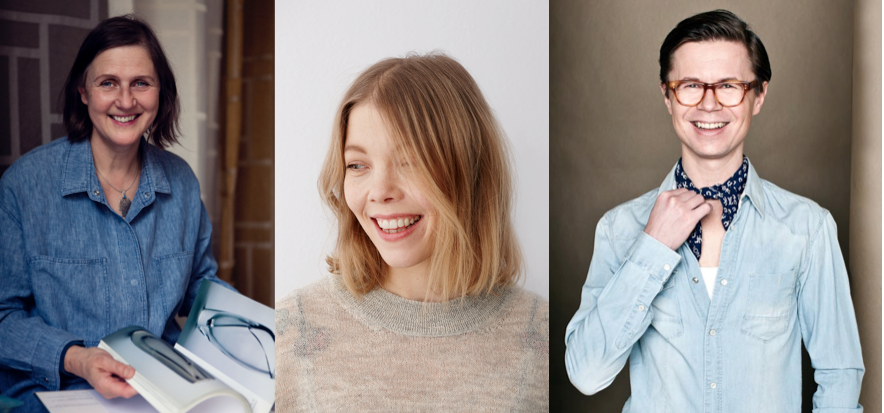 Design Cruise takes you to Stockholm Furniture Fair during the Stockholm Design Week. Come to take a look at the best design destinations and trends in Stockholm!
Helsinki Design Week and Tallink Silja organize yet another Design Cruise, providing an opportunity to spend one day at the Stockholm Furniture Fair during the Stockholm Design Week. Join us on the cruise to listen to interesting speakers and take a look at some of the best design destinations and interior design trends in Stockholm!
Helsinki Design Week together with Tallink Silja are organizing a Design Cruise that will take you to visit the Stockholm Design Weekand the Stockholm Furniture and Lighting Fair. We'll cruise on the Silja Serenade from 9 to 11 February 2017. The programme features interesting key notes by designers and interior design professionals as well as a day at the fair or, alternatively, a tour of design destinations in the centre of Stockholm.
Stockholm's Furniture & Light Fair will introduce and define the future of interior design by gathering together as many as 700 exhibitors and 40 000 visitors. The fair takes place simultaneously with Stockholm Design Week, which makes it possible for fair visitors to enjoy design also in urban events around Stockholm.
The Design Cruise programme on Thursday 9 February presents key notes by Finnish designers followed by a four-course design dinner. Speakers include designer and textile designer Johanna Gullichsen and designer, stylist and blogger Anna Pirkola. The cruise is hosted by fashion journalist Sami Sykkö.
Textile designer, Johanna Gullichsen was born in Somero, southern Finland. She founded her company in 1989. Before finding an interest in textiles she studied art history, literature and languages at the University of Helsinki. She then pursued education in the skill of weaving at Porvoo Crafts School. Johanna Gullichsen Textile Craft & Design offers an extensive range of woven textiles for modern living. Bold and simple patterns, natural materials, a down to earth sensibility – the style is all about comfort, colour and ease-of-use.
Anna Pirkola has had a long career as a stylist, designer and blogger. Her style is featured in the Swedish Residence magazine, the Finnish Asun magazine, and in several campaigns by Iittala, Hakola, Ikea and Aarikka. Together with her husband, she runs a company called Our Edition that focuses on creating simple Scandinavian design. Her style is a combination of pure Scandinavian esthetics and sensitivity. While Anna's pictures occasionally represent very minimalistic worlds, her home overflows in comparison.
Sami Sykkö is a well-known fashion and design journalist. He is the former editor of the Finnish magazine Gloria and a journalist for Helsingin Sanomat. Sykkö is a renowned lecturer, writer and columnist. He co-wrote a book about Finnish interior design together with Hanni Koroma, and it was published in 2014.
Join us by booking your cruise at the Tallink Silja website. The presentations at the ferry will be held in Finnish.
Tallink Silja is a partner of Helsinki Design Week in 2017.