Weekly Mix: Henri Pulkkinen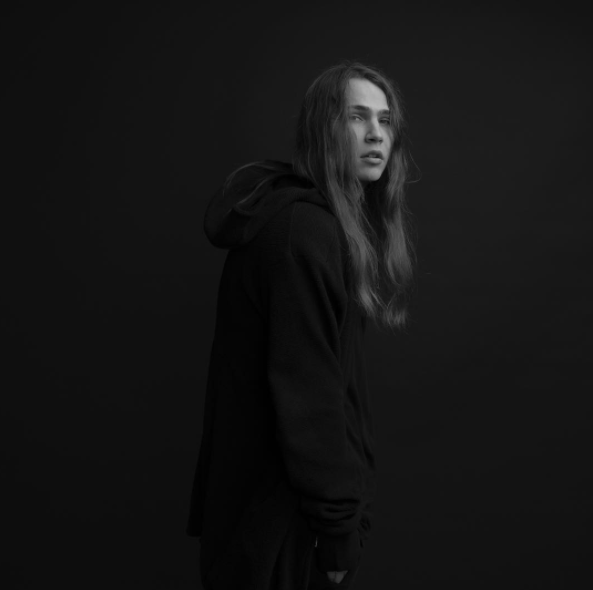 New Music Director at Radio Helsinki, Henri Pulkkinen listens to podcasts while sleeping and appreciates awkward lines, too. He created the February Weekly Mix playlist for coming home.
New Music Director at Radio Helsinki, Henri Pulkkinen listens to podcasts while sleeping and appreciates awkward lines, too. He created the February Weekly Mix playlist for coming home.
Hello Henri, how are you?
Fine, busy. A good kind of busy. I get to do new things and work with lots of people.
Which is the most awkward line you ever wrote?
There are so many of them. Luckily most of them are never used. Getting rid of awkwardness is the point of writing. However, some of it must stay. Perpetual coolness gives nothing to others. For example, "sä jätät jäljen" [you leave a mark] is kind of awkward but it speaks to people.
You have just started to work as the Music Director of Radio Helsinki.What is your role there?
I make sure that we play music representing Helsinki and that we are always up to date. I look for new music but I also think about the big picture being on the lookout for new talents to our specialty shows. For quite a while we expected the hosts to be good journalists as well as good DJs, but this is about to change. Not everyone needs to be able to pull a 6-hour set in Kaiku in order to make a good radio programme.
Tell us about your relationship with Radio Helsinki.
When I signed the contract, Maria [Veitola] asked if I had thought, as a listener, to end up here. Well, no! I was a fan of Radio Helsinki on the internet when I was living outside Helsinki, and it was a major influence to my taste for music. Now I have been making shows and involved in other projects for a couple of years. My life rarely follows a set target, quite the opposite; I avoid targets. Perhaps it is partially due to survival instinct, but I also think that making as such is more important than the outcome.
The strength of Radio Helsinki is that there are no rules. It is a local station that is very present in the city and personifies our times. Having a new owner allows us to clarify the way of working and take bigger leaps. We have just published a new programme chart.
Are you terrified to have a regular day job?
No, but it is a big change to be able to impact much more than the quality of my own record. Last month I took part in more meetings than ever during my life. I feel, however, that one must do things that feel scary. My contract allows me to continue my artist career.
What inspires you?
I write down many thoughts about music that I hear during discussions or in music or read in books. Being bored and charging the batteries is also important. I've developed a habit of leaving podcasts on for the whole night, which can generate weird dreams or individual sentences. Maybe I should start listening to Japanese tutorials.
What has been the greatest miracle in your life?
I once spilled a pint of Coke on my laptop, and it didn't break. I didn't have courage to switch it off, so it was on for three whole years. Finally it became so slow that I bought a new one.
You have lots of fans. Who's your idol?
I put no one on a pedestal, but I do appreciate people who have chosen their specific cause and dedicate their life to it. That type of discussions are very useful. I like to channel my creativity to many different things. If I hit a wall in one place, I can focus on another.
Which skill of your grandparents do you envy?
The strongest memory of my father's father is that he was always holding a knife. I admire his manual skills as I am no good in crafting. At school, we were told to make a fishing bait. The teacher said mine looked like Daisy Duck's ass.
What is your first memory related to music?
A Finnish song called "Tähdet, tähdet" on a C Cassette in my father's car. I always wanted to listen to it and did not realize until as an adult how sad and self-destructive it is. No wonder life feels bittersweet to me.
What does music mean to you?
I am primarily a music fan who became a music maker. There are many musicians who do not keep up with the field, but for me it is an absolute must. I get the best kicks when listening to music half asleep at night. As I wake up, I like to listen to experimental stuff. Mornings don't need to be all jazz and sunshine. As I make music and do a radio show, DJ gigs and now management, I prefer to listen to instrumental and classical music at home.
Which compliment do your remember?
I am bad at compliments, and I feel awkward if someone says something nice about me.
What is your guilty pleasure music?
My attitude towards the hits of my youth has changed. As a teenager, playlists were seriously connected with identity. Now the 90s RNB, rap and other MTV stuff do not sound very cool, but they feel safe and empowering because I've grown up with them. I don't believe in guilty pleasure – a good song is good without further explanation.
What kind of a playlist have you put together for us and why?
Songs for nights when you get home on a first tram. Falling asleep is allowed. Simple is good.