Iceland's DesignMarch is small and unique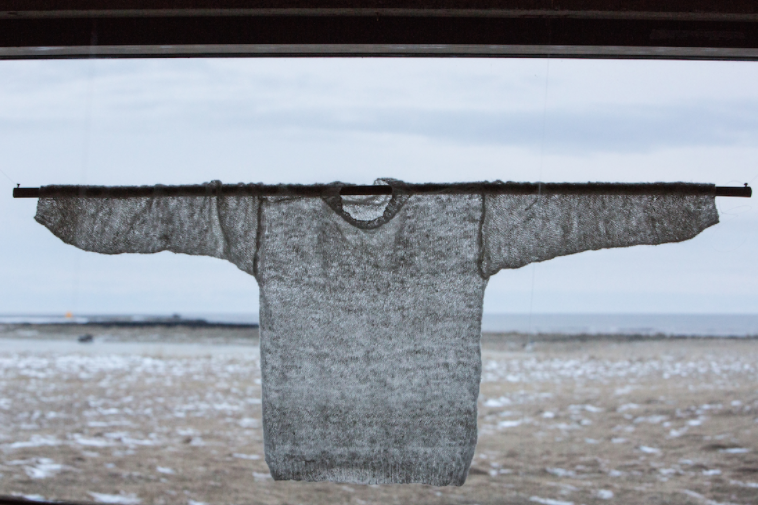 DesignMarch in Reykjavik is a cozy and colourful design festival. Here are the Helsinki Design Week's teams memories from their visit.
DesignMarch in Reykjavik is a cozy and colourful design festival. Here are the Helsinki Design Week's teams memories from their visit.
Small, cozy and surprising. DesignMarch is a festival that is organized every spring by Iceland Design Center. This year, 121 events and exhibitions took place in museums, galleries, design shops, and other locations. Reykjavik is a small city so you can see all – or nearly all – during the event.
Festival was held for the seventh time. Around 10% of the Icelandic nation attend the festival every year, as the population is 334 000 people.
This year Helsinki Design Week's series of discussions Design Diplomacy was part of the programme in four embassies. Each of ambassadors invited a designer from their home country and a local Icelandic designer for a game of cards. Helsinki Design Week's packed their bags and traveled to their island neighbour to explore it's design scene!
Anni Korkman, Producer
"The best thing in Reykjavik was the constant element of surprise. It felt like there was something to interest to see around every corner. Also the weather kept changing from sunshine to sleet storm within minutes. We hired a car one day and only during the road trip of few hours we saw geysirs, stunning  beaches and snowy mountains.
One of the great Finnish Projects was "Landscape Experience". This collaboration between Lotta Jalava, Choice, Matti Ahopelto and Mikko Pykäri took place in the Nordic House."
Martina Wuoristo-Huhta, Executive Producer
"The cozyness of city, partly due to the fact that Reykjavik is so small, suited well to the Design Diplomacy event concept launched at helsinki Design Week 2017. We visited France's and Sweden's Embassy residences, where designers explored different angles to their own nations design culture to a very limited group of people. DesignMarch festival was well present at the city and many shops and galleries were decorated with festival pennants through the city."
Reetta Turtiainen, Producer
"Already on our way to Reykjavik, it felt that we are going to somewhere unique place. Reykjavik surprised with its small size. The city is individual because without few exceptions, the global clothing and restaurant chains haven't taken over it. The city reminded about a skiing village surrounded with mountains. The atmosphere is easy going and during the Design March the city was full of events every day.
I think Icelandic design is playful and colorful. For example, Design House Stockholm's Knot pillow designed by Ragnheiður Ösp Sigurðardóttir and Vík Prjónsdóttir's delightful accessories could be spotted in several stores."
"We arrived at Reykjavik's Keflavik airport accompanied with a hazy north wind. The bus ride from the airport to the centre was all about icy and rural landscapes and it was surprising to experience something so calm and solitary.
At first glance Reykjavik seemed relatively small and cozy with some colourful hues in the buildings. It's hard to say how many of the tourists had come to the city for the Design March festival but the streamers and billboards in the street scene reminded of its presence. Within the three-day trip we visited some openings and exhibitions at unique venues and industrial milieus. Iceland has a remarkable design scene and Reykjavik offers a wide range of promising young designers who will hopefully make their mark in the future. The Harpa Concert Hall was also worth visiting. The glass facade, designed by the artist Olafur Eliasson interacted nicely with the surrounding marine landscape.
The Design Diplomacy integrated with the local design festival was working really well and the dialogues in residences were inspiring and offered some element of surprise. The another Finnish thing we saw was Landscape Experience exhibition held at the Nordic House that combined furniture design, visual arts and music. On the last day of our trip we rented a car and went outside of Reykjavik to explore the beautiful rural landscapes."
Kari Korkman, CEO
"I visited Iceland for the first time five years ago and fell in love immediately! My good friend Halla Helgadottir visited Helsinki Design Week last year and loved our new concept Desig Diplomacy, so the event travelled to Iceland too! Ambassadors of the United States, Finland, Sweden and France opened their doors, and the speakers included design star Inga Sempe, Acne's founder Jesper Kouthoofd and Finnish Young Designer of 2016 Laura Väinölä.
DesignMarch is just like Iceland: the largest – per capita!"
Helena Fernström, Producer
"I had always wanted to visit Iceland and Reykjavik, so I was super happy to visit it during DesignMarch. I fell in love at first sight with the misty mountains, cozy city and friendly citizens.
It was amazing to see our Design Diplomacy as part of the programme. I especially liked the discussion in the French residence where Inga Sempéand Sigga Sigurjóns talked about the meaning of design, close shaves and naps.
Textile Guild's exhibition "Stólpar – Pillars" presented the works of 24 makers. The Finnish know-how was well presented by a Finnish ceramic artist, Laura Pehkonen, and her ceramic installation Buffet."