Ravi Naidoo is the curator of DesignCommons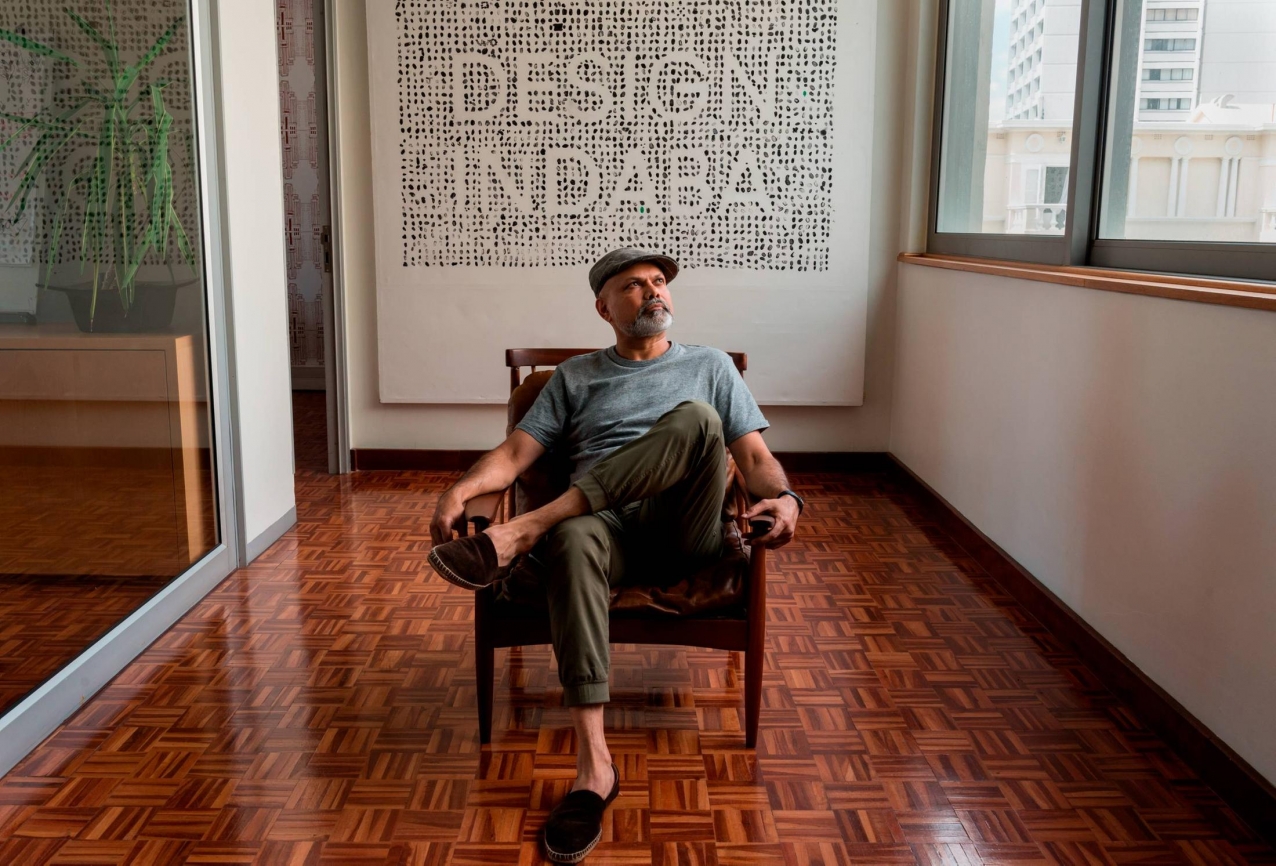 Design Indaba founder, Ravi Naidoo puts international design and architecture stars at the same table with the audience at Helsinki Design Week 2017.
In a phenomenal North-South partnership, Design Indaba founder Ravi Naidoo will curate DesignCommons, a groundbreaking design event launched at Helsinki Design Week 2017.
DesignCommons is an evening conference and a travelling platform where activists, makers and shapers gather to share their experiences, knowledge and ideas. Announced speakers include Alex Groves and Azusa Murakami(Studio Swine), Cees van der Veeken (LOLA Landscape Architects), Marko Ahtisaari (Sync Project), Winy Maas (MVRDV), Chris Sheldrick (What3Words), Paloma Strelitz (Assemble Studios) and Marcus Engman (IKEA).
The event takes place on 14 September in Helsinki, Finland, as a part of World Design Weeks Summit. Tickets are now available.
Naidoo is best known for Design Indaba, which is recognised as one of the world's leading design institutions through its flagship annual conference held in Cape Town, South Africa. Naidoo also serves on the jury of the Index Awards, the world's richest design prize, that seeks to reward designs that improve life.
The Design Indaba conference is a celebration of creativity that is beamed to eight African cities, as well as via simulcast to places as far as Lausanne, Switzerland. The event showcases design across a variety of formats and empowers the local creative economy. Design Indaba is perhaps best known for its activism; from building houses in a informal settlements, to driving the development of Africa's first museum of contemporary art.
Naidoo is now using his skills and experience to create an incredible, unique and groundbreaking design event in Helsinki.
Helsinki Design Weekly interviewed the South African design activist:
Hello Ravi! How is it going?
Very well, thank you. DesignCommons is just five weeks away, and it already has a cast assembled that should excite and intrigue.
Where did the idea of DesignCommons come from?
We wanted to create something that was bespoke and really made for the venue. We have no podiums or stages. Our aim was to create a kind of a cafe society' where the speakers are part of the audience and the audience plays an equal role in the evolution of the event. We see this platform being a capsule travelling to design weeks around the world. We also tried to make it as accessible as possible, so it will take place in the evening so it does not intrude on your work day.
What makes the concept so special?
The intimacy and access. It is rare on this kind of scale, when there are over 200 people in the room.
Who should definitely join the event?
Design is such a vital tool for society in the 21st century. That's why the event is not a backslapping club of design folks, but rather an event where the policy-makers of the city can chit-chat with academics, practitioners and commissioners of design. We can all discuss how we can use the toolkits of design to make better cities.
What is your advice or what are your tips for the audience?
Be relaxed and enjoy the sparkling conversations. This is an open and discursive environment, and you are going to feel like it's a night out with friends – sip a glass of wine, eat some canapés  and be inspired by the peer to peer interaction, as much as by some of the best creative exponents in the world.
How did you choose the speakers?
Almost every single person we invited, we have met personally. Here at Design Indaba, we have been travelling around the world for 22 years, meeting the best people, in terms of creativity, from food to fashion and from film to architecture. Therefore, we have a deep level of connection to the speakers and their studios.
Why is the theme "urbanization" important?
It's not about urbanization, per se. But it is a focus on the city as the theatre for innovation – as we know that by the year 2050, two-thirds of humanity will be living in cities. We want to offer a space to discuss what those cities will look like as it will depend on the designers of today. We have a wonderful opportunity to improve the quality of life of citizens. An expanded scope of the designer is what we will be exploring – and their use of their toolkit of creativity, design and innovation as drivers of economic, social, cultural and environmental development.
How has the collaboration between Design Indaba and Helsinki Design Week been?
Design is about collaboration, and I have a long friendship with Kari Korkman, and we have a history of sharing best practices with each other. I find that we tend to have a collegial and unselfish way of working amongst the world's leading platforms, be it here, or at Dutch Design Week, or in San Francisco, Tokyo or Beijing. We have long realised that we have to create a design coalition across the world, and the WDW Summit is another milestone towards this compact amongst the leading design weeks of the world.
What is your relationship to Helsinki?
I've long had a love affair with Helsinki. I have many good friends and collaborators in the city – and can't wait to reconnect at the WDW Summit. It's a wonderful time of year to be in the city too, and I feel it's particularly poignant to be able to celebrate the 100th anniversary of your country. I will bring a barrel or two of South African red wine for the occasion!
DesignCommons
14 September 2017
Clarion Hotel Helsinki
Tickets 175 €/45 €
Buy your tickets
Tallenna