The Home Revisited finalists announced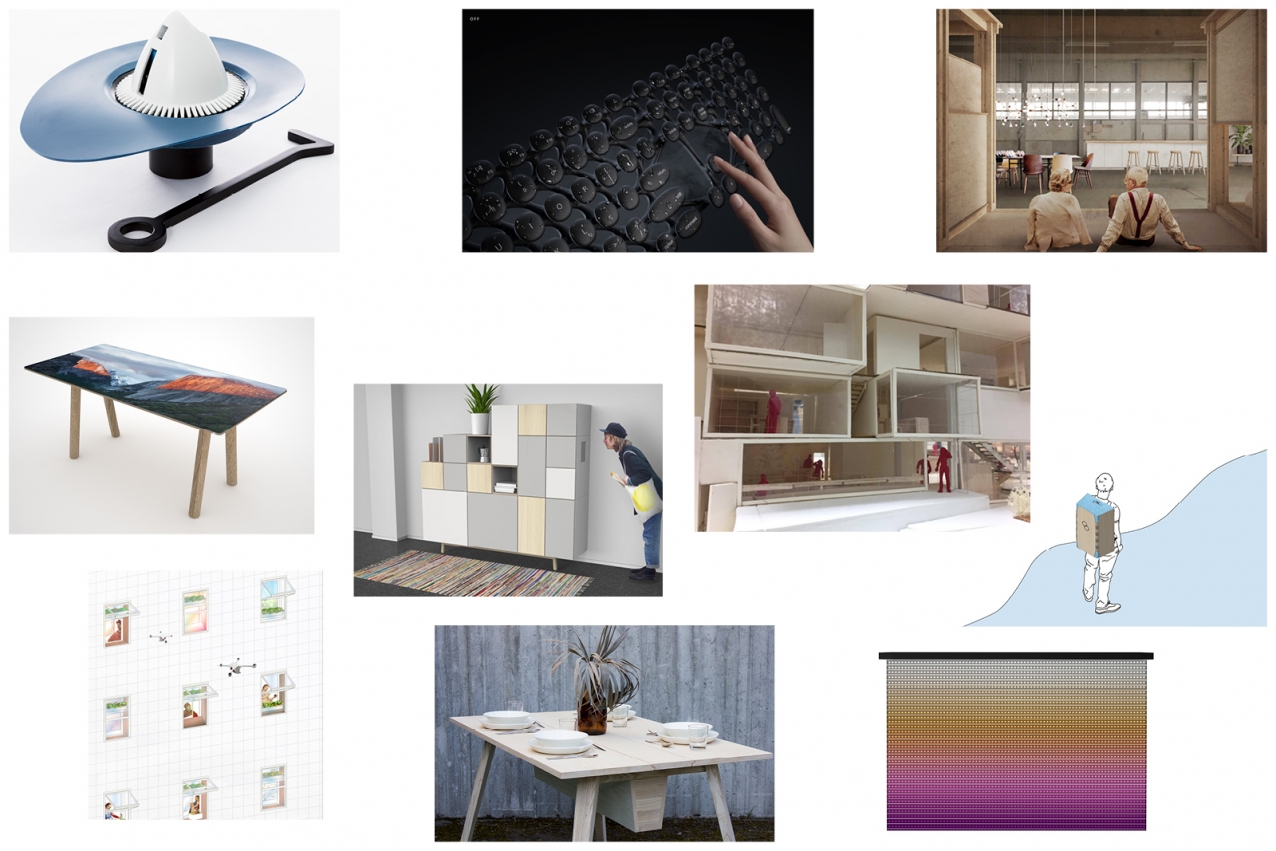 The Home Revisited finalists are now announced. Launched by the Asko Foundation to celebrate their 50th anniversary, the competition strives to create new innovations for the home of the future.
The finalists of the Home Revisited design competition are now announced. The competition is launched by the Asko Foundation to celebrate their 50th anniversary, and strives to create new innovations for the home of the future.
By the end of the submission period in the end of December, the international competition received 152 proposals from 20 countries.
The jury is chaired by professor Hannu Kähönen, a board member at the Asko Foundation, and the members are architect Helena Sandman, design strategy consultant Jane Withers, architect and professor Pentti Kareoja, and professor Eric C. Yim.
The jury pays attention to the innovativeness of the entries and their fitness for use, the potential for commercial and industrial production, and their design quality. Awarded entries must demonstrate a high level of design expertise and use of interdisciplinary ideas. The entries will be judged anonymously.
The shortlisted projects will be exhibited during Helsinki Design Week from 7 to 17 September 2017. The exhibition will be open until 22 October.
The winner will be announced to the public during on 6 September. The First Prize is €30,000, the Secons Prize is €15,000, and the Third prize is €10,000. A further ten shortlisted entries have received a prize of €2,000.
Read more about the finalists at Askon Säätiö's website.
Home Revisited finalists:
Lokero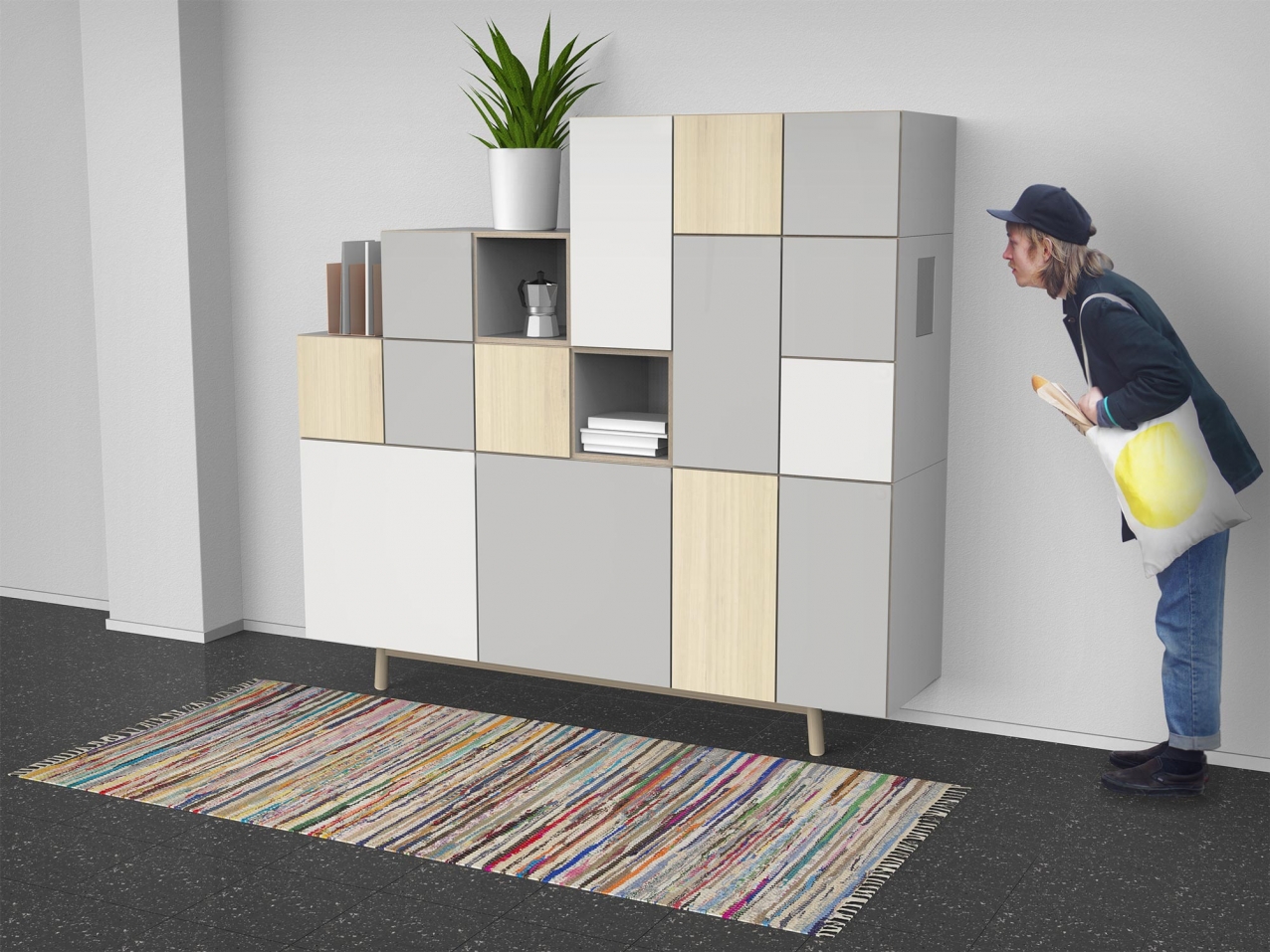 Locker
Team: Lauri Hiilinen, Joonas Jansson, Thomas Tallqvist & Saana Tikkanen
Locker makes sending and receiving deliveries convenient by bringing the place of trade closer to our homes. The furniture falls between the ideas of private and public, and its design language celebrates functional Scandinavian design and combines it with the modern needs of online shopping and collaborative living.
Material partners: Koskisen Oy, Puusepänliike Woody Oy
Cubiculum
Cubiculum
Team: Kristiina Kuusiluoma & Martino De Rossi
Cubiculum is a timeless, sensual and intimate haven for natural rest for a new generation of workers, travellers and dwellers. It gives a deep sense of beauty and harmony, inspired by the Roman domus. Natural materials and a technology-free environment are essential for the experience of a peaceful haven.
Drow
DROW
Team: Michele Sordi & Tehilah Auramo
Drow creates a meaningful space by repurposing windows. Drow is a smart growing platform that hosts drone deliveries from within the convenience of your own home. Drow blends ancient permaculture principles and natural materials with modern technology to embrace a sustainable future.
Eight families in a single soul
Eight families in a single soul
Team: Xin-Ying Chen, Zi-Qin Cai, Zhong-Kai Zheng, Bo-Wen Cheng & Shang-Yun Cheng
As the world confronts future rapid population growth, human habitation conditions will continue to worsen, and everyone will only be allowed to have a small living space. In order to increase the use value within the limitation of land areas, 8 families in a single soul breaks the barriers between households by sharing large practical spaces.
Homeful
Homeful
Team: Miwa Ishizuka & Olli Vuorinen
Homeful is an emergency kit for those who have lost their home. Inspired by the Finnish maternity package, Homeful targets three different user groups: the homeless, refugees and disaster victims. While the basic structure of the package is the same in all of these situations, distributors can vary the contents of the package itself to fit the user's needs.
Lakea
Lakea
Team: Kasper Tammela
Lakea is a multifuntional table with a seamless touchscreen surface. The table is a large all-in-one computer. The touchscreen surface is made from thin silver nanowire transparent film. The height of the table top can be electrically adjusted.
Material partners: 3mm Acryl print Pixmill Group Oy' wooden parts Upwood design Oy/ Harri Talvio
Off
OFF
Team: Marko Oljaca
The OFF keyboard is inspired by the scientific data that keyboards can contain five times more bacteria than a lavatory seat. In this design, the keyboard shape allows no space for any type of contamination. The material is HQ plastic, derived from a specific moulding method.
Piilo
Piilo
Team: Aleksandr Pukki
Piilo is a family dinner table with a tableware container. By combining these two elements, Piilo saves space and encourages a more minimalistic lifestyle. It is designed to meet the needs of small future homes.
Material partners: Häfele, Hollolan viilu ja laminaatti Oy & Woodim
Sokia
Sokia
Team: Mitro Välitalo
Sokia is a new type of venetian blind, which also works inversely, bringing light into darkness. Light can be used as an atmosphere lamp, to improve one's mood or as a wake-up light in dark seasons. During a light season, it works like a regular blind, but also charges its battery with its solar panel.
WCless'
WCless'
Team: Mika Priha
WCless' temporarily alters a normal toilet into a waterless one. In general. 8 visits out of 10 to a toilet are for urine. With WCless' there's no need to flush the toilet after urinating. Much fresh water is saved, and less wastewater is generated. There is no need to purify the water before it is returned back to nature, saving both money and the environment.
Tallenna