Helsinki Design Weekly announces a design podcast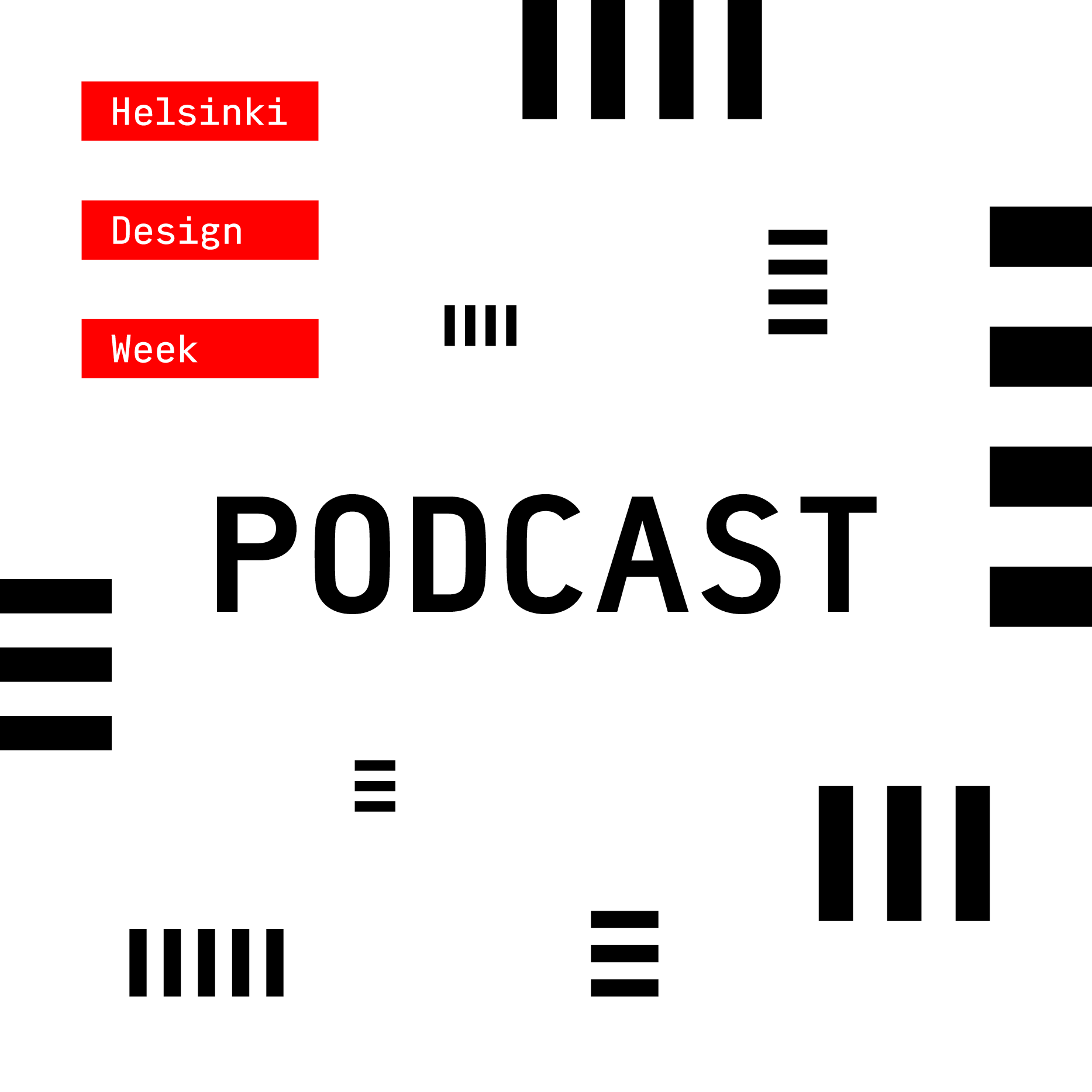 Design starts & global trends – listen to the new podcast by Helsinki Design Weekly!
Helsinki Design Weekly is happy to announce a new design podcast!
Helsinki Design Week Podcast is for design professionals and lovers of good design, and anyone interested in how creators and decision makers think and work. It's also for people who love cities and urban life. The whole world seems to be moving into cities. Where are the most fantastic new things happening and how can this development be designed and managed for the benefit of mankind?
The podcast is taped in  the  often chillingly cool Helsinki  but it is at home in all the great  towns of the world. Our guests usually have a connection to Helsinki Design Week, but more importantly, they have thought and done things that are shaking the design community.
Each episode will be a conversation with or interviews of an interesting global design voice. Focus will be on global trends that are related to urbanization. All discussions are in English and last around 30 minutes.
[button class="" text="Listen to the podcast" url="https://itunes.apple.com/fi/podcast/helsinki-design-week-podcast/id1274495051?l=fi&mt=2″ ]
We had a short chat with the podcast host Jaakko Tapaninen, a known journalist and entrepreneur.
Hello, Jaakko! What is the world to do with another podcast?
Consumers are only just finding the podcasts, so there is plenty of room for more. Podcast is not a mass but specialty medium. There is an endless bounty of specialized audiences without their own quality podcasts.
Where did the idea of an HDW podcast sprout?
In recent years Helsinki Design Week has consistently built itself into a year-round channel, for example by publishing Helsinki Design Weekly. With Kari Korkman we thought that a podcast could be a natural extension to Weekly, featuring intimate talk about design that people could listen to while travelling or doing their design work.
How did you select your guests?
All guests have some connection to Helsinki Design Week, either as friends, partners or speakers. We tried to choose inspiring people who could discuss urbanization and design from as many angles as possible.
You've created the ultra popular 10X Finland series presenting Finnish experts. How does one recognize a good podcast?
To my audience a factual podcast is like spending quality time with friends. Direct talk about issues that we all feel passionate about. It must be entertaining, predictable and surprising at the same time, and it must contain stories and provide tips that listeners can try for themselves.
Who should listen to the Helsinki Design Week podcast?
The podcast was made for people who love design and cities, for creative professionals, business people as well as city officials and friends of good design alike. It is targeted at the international audience of Helsinki Design Week spread around Finland and the entire planet.
Episode 1: Linda Liukas

Programmer, programming coach, speaker, and author of Hello Ruby
Linda Liukas is a programmer, programming instructor, a children's book author and an entrepreneur. She's the founder of the international Rails Girls community for girls and women who want to learn coding. She's also the author of best-selling children's book Hello Ruby, which she financed through a super successful Kickstarter campaign in 2014. Since then she has published two more Ruby books. Last spring she attended the TED conference Residency program in New York City and also won the largest design prize in China, the DIA Gold award.
Linda's task is to increase the number of creators in the world by democratizing programming. In this episode we discuss why learning coding is so important, and what is the role of programming in designing the future. Why does Linda think programmers need to get smarter – and fast? She also tells us the story behind Rails Girls community and how it spread rapidly all around the world, why is open-air karaoke cool and about her enormous crush on Al Gore.
[button class="" text="Listen to the podcast" url="https://itunes.apple.com/fi/podcast/helsinki-design-week-podcast/id1274495051?l=fi&mt=2″ ]
Tallenna
Tallenna