Weekly Sneak Peek: Dylan Marmoripiha
Weekly promotion: Dylan Marmoripiha is a new restaurant in Alvar Aalto's Rautatalo building. Weekly Sneak Peek publishes novelties by design makers and brands.
Who: Dylan Marmoripiha is a new lunch&brunch restaurant run by Helsinki based and family operated Soupster Family which opened its doors in Alvar Aalto's Rautatalo building.
What: Dylan Marmoripiha serves breakfast, lunch and brunch. Our specialty is our fresh and comprehensive salad buffet, the food served at the restaurant is modern and clean homecooking with a Mediterranean twist.
Where: The restaurant is located in the historical Rautatalo building designed by Alvar Aalto in Keskuskatu, opposite to Stockmann department store. Dylan Marmoripiha can be found in the heart of the building in the marble atrium.
When: The restaurant is open Mon-Fri 8.00-16.00 and Sat-Sun 10.30-15.00.
Why: The opening of Dylan Marmoripiha provides an opportunity for the general public to visit this architectural gem by Alvar Aalto for the first time in 20 years. The soothing athmosphere of the atrium provides a perfect oasis in the hustle and bustle of the city in which to enjoy lunch or a cup of coffee. The space has been refurbished with Aalto's innovative style in mind. Keep an eye out for his design details such as the door handles which he later adapted to his other projects as well.
Dylan Marmoripiha by Soupster Family: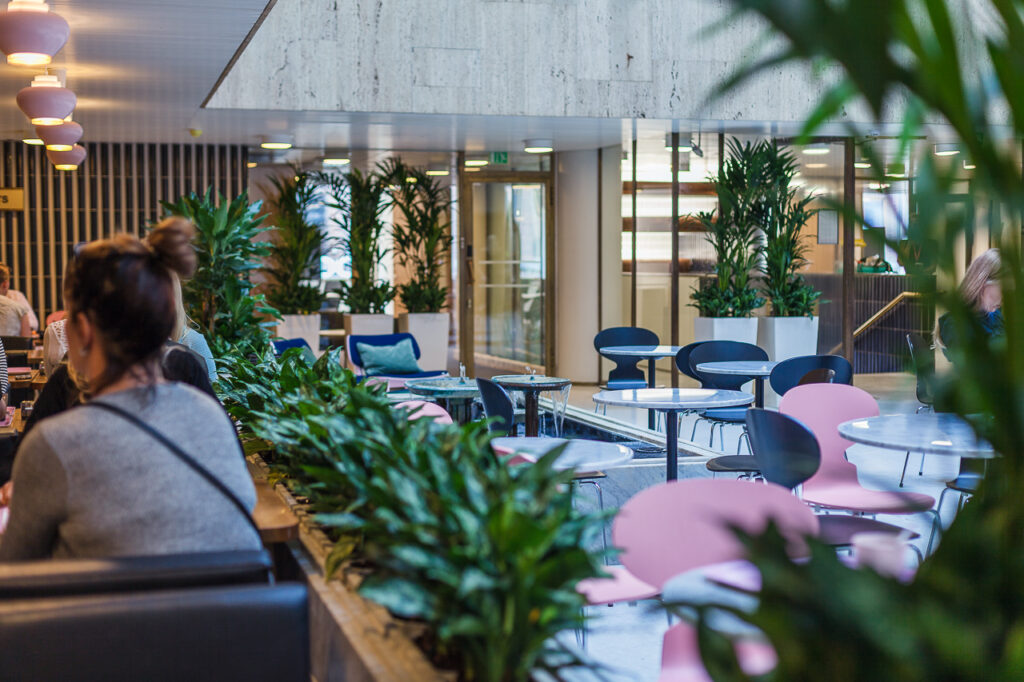 Tallenna
Tallenna
Tallenna
Tallenna