Meet the Open Studios in Helsinki Design Week 2017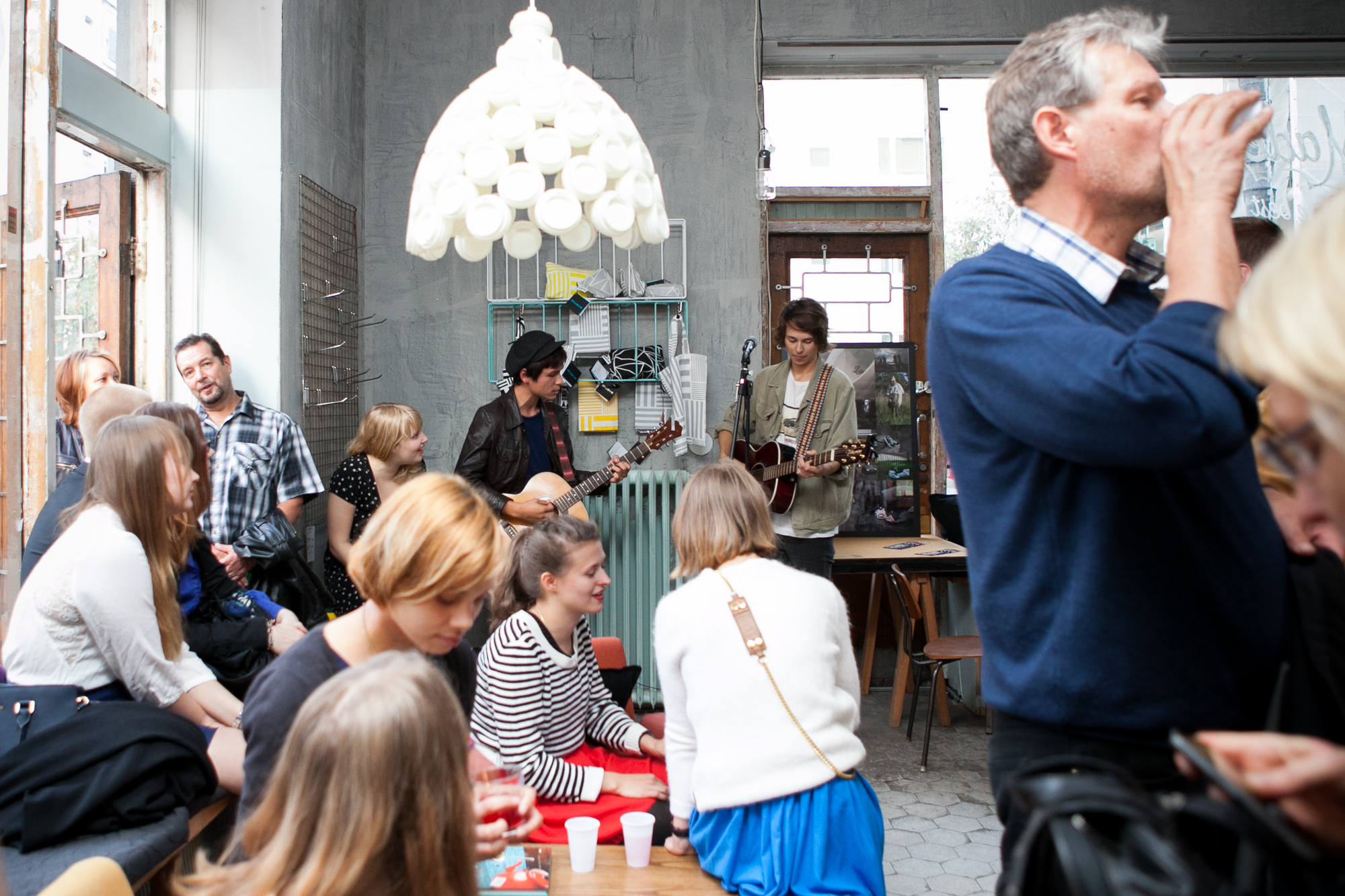 Helsinki Design Week offers a unique opportunity to visit these offices and see the processes behind the products in collaboration with the Museum of Architecture and the Mushrooming network.
On Thursday the 14th and Friday the 15th, curated offices of architecture and creative fields open their doors and tell about their work. Come and take a peek into these studios and get to know the people behind the creative solutions. Join in the tours here.
Studios:
Thursday 14.9.:
OOPEAA
OOPEAA works on a wide range of projects on varying scales from churches and daycare centers to housing and town planning as well as extensions to historically valuable landmarks. OOPEAA has been honoured with significant awards both in Finland and abroad, including the Finlandia Prize for Architecture in 2015, the Wood Architecture Award in 2015, the Canadian Wood Design and Building Award 2016 and the American Architecture Prize 2016 in two categories. The work of the office has also been selected for the shortlist in the Mies van der Rohe European Prize for Architecture in 2005, 2011 and 2017.
Eteläinen Hesperiankatu 8
JKMM Architects
JKMM Architects is a group of architects and designers based in Helsinki, Finland. We operate within the fields of architecture, urbanism, interior design and research. We have four founding partners and a team of more than 70 people, making us one of the biggest architectural offices in Finland. We work on diverse projects from housing to schools, libraries to concert halls, museums to hospitals.
Lapinrinne 3
Architects R+K
Architects R+K is a young and open-minded architecture office specializing in learning environments, participatory design and urban densification projects. Our light-filled office is located on top of  the Hietalahti roofs at Köydenpunojankatu 2. We are at the moment 12 architects and interior designers. Our interior design team Haptik operates as an independent company Haptik Ltd. We also have Nomaji Landscape architects working and sharing projects in the same office space with us.
Köydenpunojankatu 2 aD
Lahdelma & Mahlamäki Oy
Our team has extensive experience in all aspects of architecture: public buildings, residential buildings, renovation projects, urban planning as well as interior architecture and furniture design. A significant part of our work has started through architectural competitions. In 2017 we have won the Oulu Station Center competition and are invited to the UK Holocaust Memorial competition in London and "The Defence and Siege of Leningrad" museum competition in St Petersburg.
Tehtaankatu 29
Interior Architects Fyra
Interior Architects Fyra is a group of people who share a love for life and interior design. The company was founded in 2010 and specializes in designing public spaces. Our references include offices, hotels, restaurants, showrooms and exhibition design. We also focus on workplace development and conceptual design.
Tehtaankatu 27-29
Friday 15.9.:
McCann Helsinki
During the evening we will get inspired about McCann's awarded projects from us and the world. In addition, every eager-minded person can help decorate our brand new office by creating an artwork in the theme of "Can you can for McCann?" making art out of tin cans. We have the tools and cans for you. Founded in 1902, McCann is globally one of the most awarded agency networks.
Sofiankatu 4
Paja&Bureau
Paja&Bureau is a communal studio in the heart of Ullanlinna focusing on material-based design, art and handicrafts. The space includes a showroom, separate workshop areas, a design studio and communal spaces. Paja&Bureau is also a part of Design District Helsinki and serves as an event venue for conferences, exhibitions, workshops and other happenings.
Korkeavuorenkatu 7
Kuudes
Kuudes is the Nordic insight, strategy and design agency with offices in Helsinki and Stockholm. Since 2004, we have helped our clients innovate their strategies and brands with unique consumer insight and creative thinking. Our team is not carved from the same tree: we are a multi-disciplinary group of forty creative minds with various backgrounds. The Open Studios tour gives you the opportunity to visit our Helsinki headquarters and meet our designers, insight specialists, strategists, service designers, project managers: you name it.
Tehtaankatu 27-29
N2 + OHO Gallery
N2 is a creative agency of 60 employees. The new office space offers 1500 square meters of modern and unique interior architecture. The space has been designed together with Futu Design. In the same space is OHO Gallery, which presents and sells art in a surprising environment.
Pursimiehenkatu 29-31
Vapa Media
Vapa Media is a professional of story telling, content, social media and making an impact. Strong vision and courage to try new things are at the core of our business. In the rapidly changing world, our strength lies in our open-minded attitude and insight. We live and breathe digital culture and utilise this knowledge to enhance our clients' business.
Pursimiehenkatu 29-31 c