Helsinki Design Week 2017: For children – of all ages!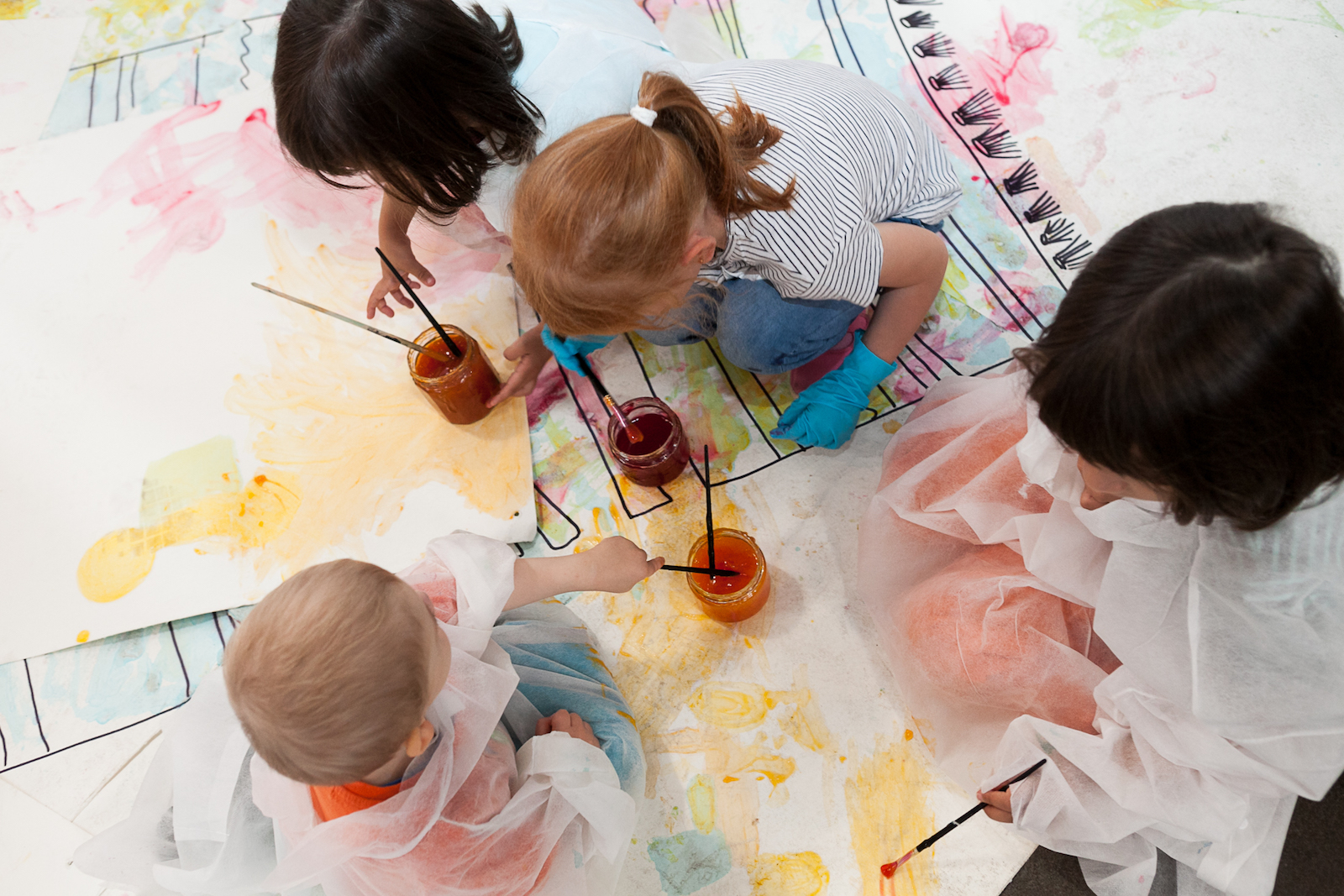 Helsinki Design Week 2017 has lots of events and workshops for children! Here are our tips for the festival for Kids.
See our full programme here.
This popular family event is celebrating its 5th anniversary. It presents an experiential mini world where kids can experience design and architecture through various workshops. Space design for the birthday party is provided by designer Tero Kuitunen.
Visitors can try out the work of a designer from an architect's, interior designer's and even an astronaut's perspective! This year's new offerings include a larger Little Market and interesting talks with themes such as fashion for kids, children's Helsinki and vegetarian food.
See Children's Weekend full programme here.
Saturday 16. September / Sunday 17 September
10:00-16:00
Kattilahalli
Sörnäisten rantatie 22
The Life of Kids When Finland Was Young
You are welcome to play, learn and do crafts. The Toy Museum workshop lets you craft a 1920s style miniature home, listen to jazz in a 20s tea room, and while enjoying the tea, play dominoes and fortuna, listen to recordings about kids' life in the old days, and afterwards, take part in a secret museum tour to solve some mysteries.
Saturday 16 September
12:00-16:00
Lelumuseo Hevosenkenkä
Näyttelykeskus WeeGee
Creative Pizza Workshop for Kids
At the creative pizza workshop we will create pizzas based on taste preferences by participants. Each pizza should also contain an additional idea or message. This workshop is for 6-10-year-old kids with their parents.
Open to 20 participants. Enrollment required but participation is free of charge.
Sunday 10 September
15:00-17:00
Teurastamo
Työpajankatu 2
Habi Kids, a satellite event of the Children's Weekend, takes over the Habitare fair for the second time! Dedicated to children and families, Habi Kids provides workshops and nonstop activities during the whole fair. In 2017 Habi Kids will be produced together with the Finnish Association of Design Learning SuoMu.
The Habi Kids Design School programme provides guided workshops for children of various ages, during which they can create a room of the future of recycled materials, decorate virtual spaces, build scale model furniture and ponder living in the future, for example.
The themes of the workshops – Look, Invent, Test and Tell – describe the phases of the design process. Read more here.
13 September – 17 September
Habitare, Messukeskus
The Napa School for kids exhibition raises the lid on the process of working as an illustrator. At Sunday 17 September there is also workshops and Q&A at Annantalo Arts Centre.
See the full programme here.
Exhibition: 7-17 September
Workshops: 17 September
Annantalo Art Centre
Annankatu 30
Mushroom Farming Workshop for Kids
This workshop explores the educative aspects of food origin, mushrooms and the basics of mushroom farming. We will begin to farm mushrooms. Each participant will get their own plantation to take home and can continue growing mushrooms after the workshop together with their parents. The mushrooms will be an edible and delicious food that can be cooked. This workshop is suitable for kids 6-8 years old.
Sunday 10 September
10:00-11:30
Teurastamo
Työpajankatu 2