TRE to curate New Market this year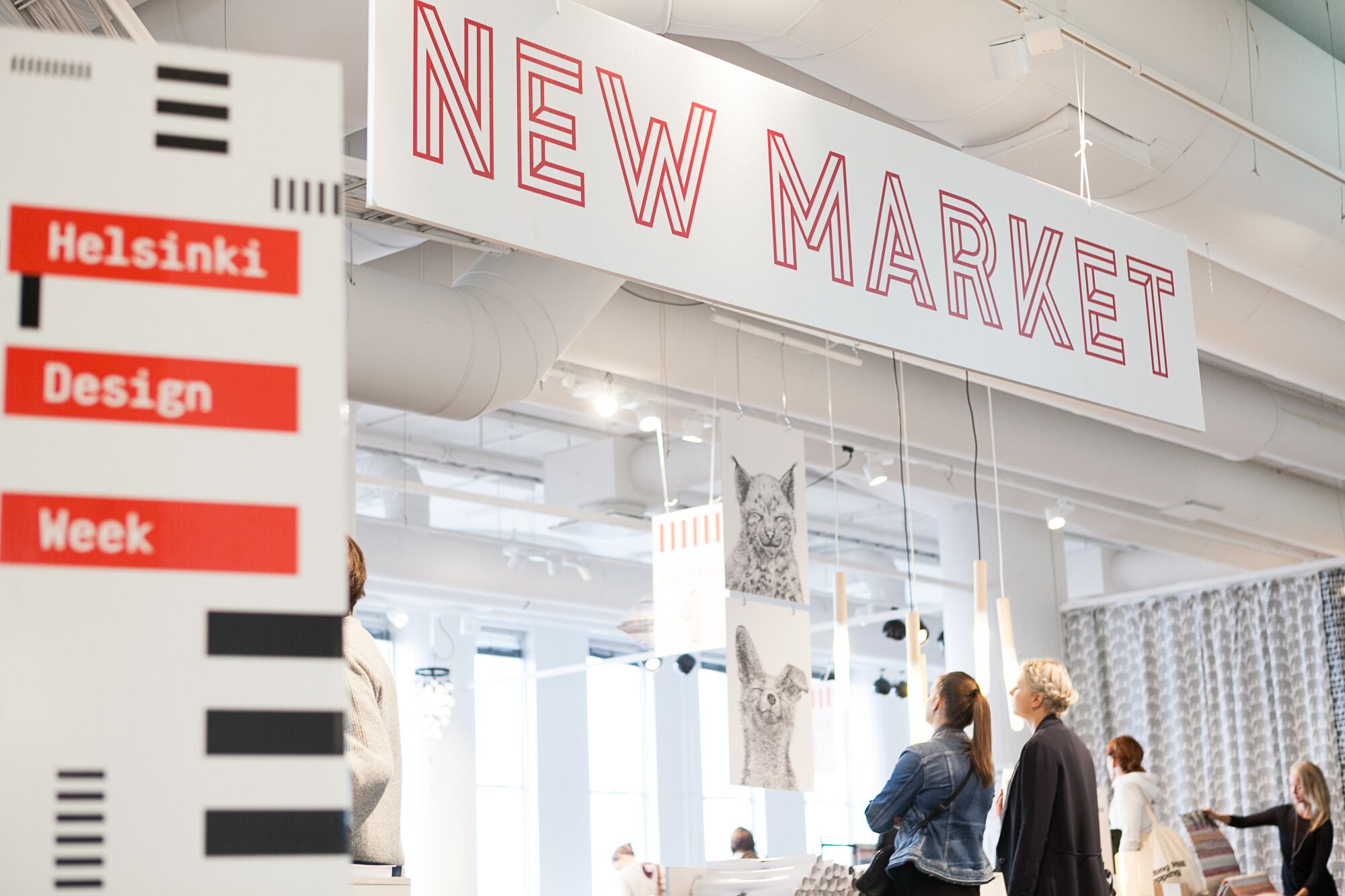 This year the curator for the brands and products featured at New Market is TRE, the largest concept store for Finnish design and fashion. We introduced Tanja Sipilä, TRE's CEO & Co-Founder.
New Market is again a part of Design Market, the largest stock sales event in the Nordic countries. New Market provides an opportunity to buy completely new, previously unseen products.

Hello, Tanja! Why is TRE interested in curating New Market?
Because Helsinki Design Week is the most important design event in Finland this year. We are happy and proud to have been asked! This year's theme, Q&A, is particularly inspiring and close to our values, too. It is interesting to see how design and smart people can answer topical questions and challenges.
How did you select the brands and products included?
We wanted to bring along companies that operate transparently and whose products or services meet consumer-driven needs and problems. Moreover, the products at New Market are of high quality and well designed. We'll provide a variety of examples from menstrual cups to charities.
Who should definitely come by?
Everyone looking for genuinely good solutions and wanting to make an impact with one's wallet. This year the New Market products are not new as such and instead we're offering new points of view. Design is not only about products but also a way to communicate.
Quality design combines various aspects into a functional product and meets a specific need. New type of innovation provides insight for the users, just like any good experience, like art or food. Design can change how we're used to thinking. By using a product, we can genuinely make a difference in the world.
See the brands in New Market:
Ura käsillä -hanke
Pure Waste
Taikka
Brother Christmas
Wheelström
Choice
Lumi Accessories
Magisso
Frantsila
Lunette
Myssyfarmi
HelSieni
1+1+1
Tallenna
Tallenna
Tallenna
Tallenna
Tallenna
Tallenna
Tallenna
Tallenna
Tallenna