Helsinki Design Week 2017: Hot topics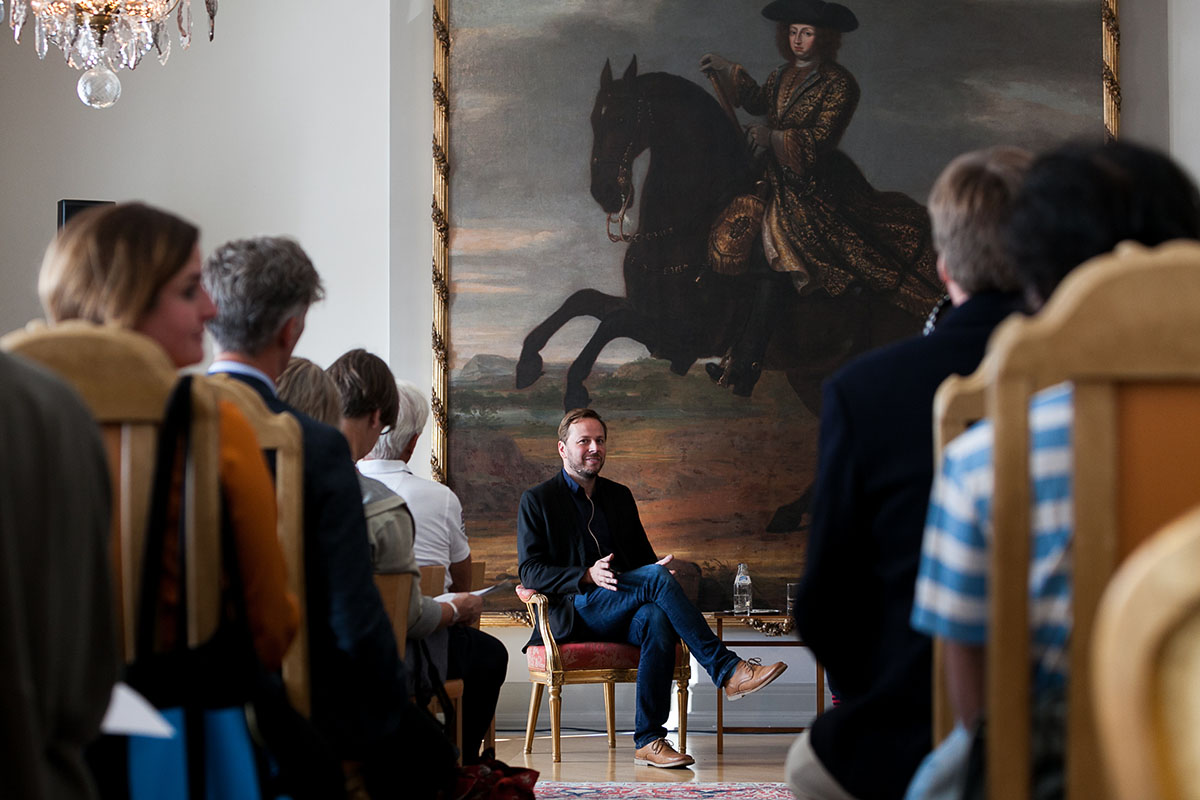 See our tips for the discussion events.
See our full programme here.
A new design event called DesignCommons is to be launched in Helsinki. A relaxed concept will break the traditional conference lecture format that has speakers on stage and the audience silently listening. The international stars will sit with the audience and take turns to stand up and talk about the hottest design topics. During the evening, tables consisting of visitors and speakers alike will discuss common themes and find solutions while enjoying food and wine.
Design Commons is part of the World Design Weeks Summit Helsinki 2017 programme organized at Clarion Hotel Helsinki from 14 to 15 September 2017. D
DesignCommons is an open event for everyone. Buy tickets here.
19:00-23:00
Thursday 14.9.
Clarion Congress Centre
Jätkäsaari
Designing the Future Word by Word
The future of work looks different from the past, but the words we use to describe it are from the industrial age. How to talk about the future of work in a way that creates tangible outcomes, new alternatives and optimism? Why should we be careful with our words? A roundtable discussion with MP Antero Vartia, CEO of Tela Suvi-Anne Siimes, director Paavo Westerberg, journalist Ville Blåfield,  foresight specialist Johannes Koponen and senior advisor Marjaana Toiminen.
Location: JT-Line ferry to Lonna Island at 4 pm from Market Square. (A limited amount of seats; mandatory registration for the event: mtoiminen@gmail.com)
16:30-17.30
Friday 8.9.
Lonna Island
The super popular Design Diplomacy discussions will continue this year!
Twelve embassies will open their doors to the public of residences that only a few of us have been allowed to see. One design professional from each country meets a Finnish designer in a Design Diplomacy card game. Playful questions challenge both the speakers and the audience.
In addition to discussions that last for about half an hour, you will learn interesting details about unique residences and their architecture over a glass of wine. How many ambassadors have lived in the apartment? How does the place reflect its history and use?
8.-16.9.
Embassies
Jump on a series of tram discussions organized by Helsinki Design Weekly, presenting questions and searching for answers to the themes of city, culture and work. These discussions are rooted deep in this year's Helsinki Design Week theme, Q&A, pondering urban development, education and learning, sustainable development, spaces and houses, as well as creative field entrepreneurship and cooperation.
A tram dedicated by HST to culture will transform into an after-work design tram that will tour the districts of Helsinki. Graphic designers' association Grafia, start-up centre Maria 01, working community coach and creative work promoter Avantage Oy and Ompeluseura ("sewing circle"), a working life community with more than 20,000 members on Facebook, have created fascinating content for the rides.
16:00-17:00
12.-15.9.
Mikonkatu 15
Samuji Talks is a conversation series about creativity, society, sustainability, aesthetics, art and kindness hosted by journalist Ville Blåfield. Ranging from scientific and philosophical to personal, the conversations give voice to interesting thinkers and doers. Former guests include authors, visual artists, scientists, journalists, a rap artist and a bishop. Free and open to the public, the event takes place in Samuji House.
17:00-19:00
Tuesday 12.9.
Erottajankatu 9 B
Rock, Paper, Scissors – How is the Future of the Finnish Export Industry Designed?
What will shape the future of the Finnish export industry over the next hundred years?
The Chief Digital Officer of Metso, Jani Puroranta, invites companies that represent Finland's best industrial traditions and ambitiously reach for the future to discuss the following topics:
How is the hoodie generation reshaping the future of Finland's basic industry? What possibilities do digitalization, advanced analytics and virtual resources offer? Will 3D printing revolutionize the work of engineers? What does all this mean for Finland?
09:00-11:00
Tuesday 12.9.
White Hall
Aleksanterinkatu 16-18
Curator Discussion: Heini Lehtinen
How does design challenge the present and shape things to come? Finnish designer and writer Heini Lehtinen, one of the curators of the exhibition Enter and Encounter, will discuss the theme with a guest. Heini Lehtinen is living and working in Belgium. Among her other projects, she works on strategic concept design and content management for print and online publications and exhibitions. In her work, she combines content-based creative direction with socially oriented design.
18:00-20:00
Tuesday 12.9.
Designmuseo
Korkeavuorenkatu 23
Under the Same Roof: Urban Anarchy After Work
Urban spaces often evolve thanks to the attitude of "it's easier to ask forgiveness than to get permission". People occupy abandoned spaces, new forms of work spread into old establishments, and urban festivals close down streets. The urban sphere is constantly re-designed and re-invented as urban residents themselves change. What forms will "urban anarchy" take next and why?
See other Under the Same Roof-discussion from the program.
18:00-20:00
Thursday 14.9.
Kasarmikatu 15
Kitchen Revisited – Panel Discussion
What makes a home a home? What will homes be like in the future? What is your home's heart if spending time together with your family is a luxury? No wonder the modern home kitchen is cooking up a change – new styles of food and cuisine, new ways to set and decorate tables, new forms of dining and eating together. Yet some things never change. The kitchen table still brings people together – families, blended families, friends and sometimes complete strangers.
12:30-13:30
Wednesday 13.9.
Habitare