Helsinki Design Week 2017: For Party People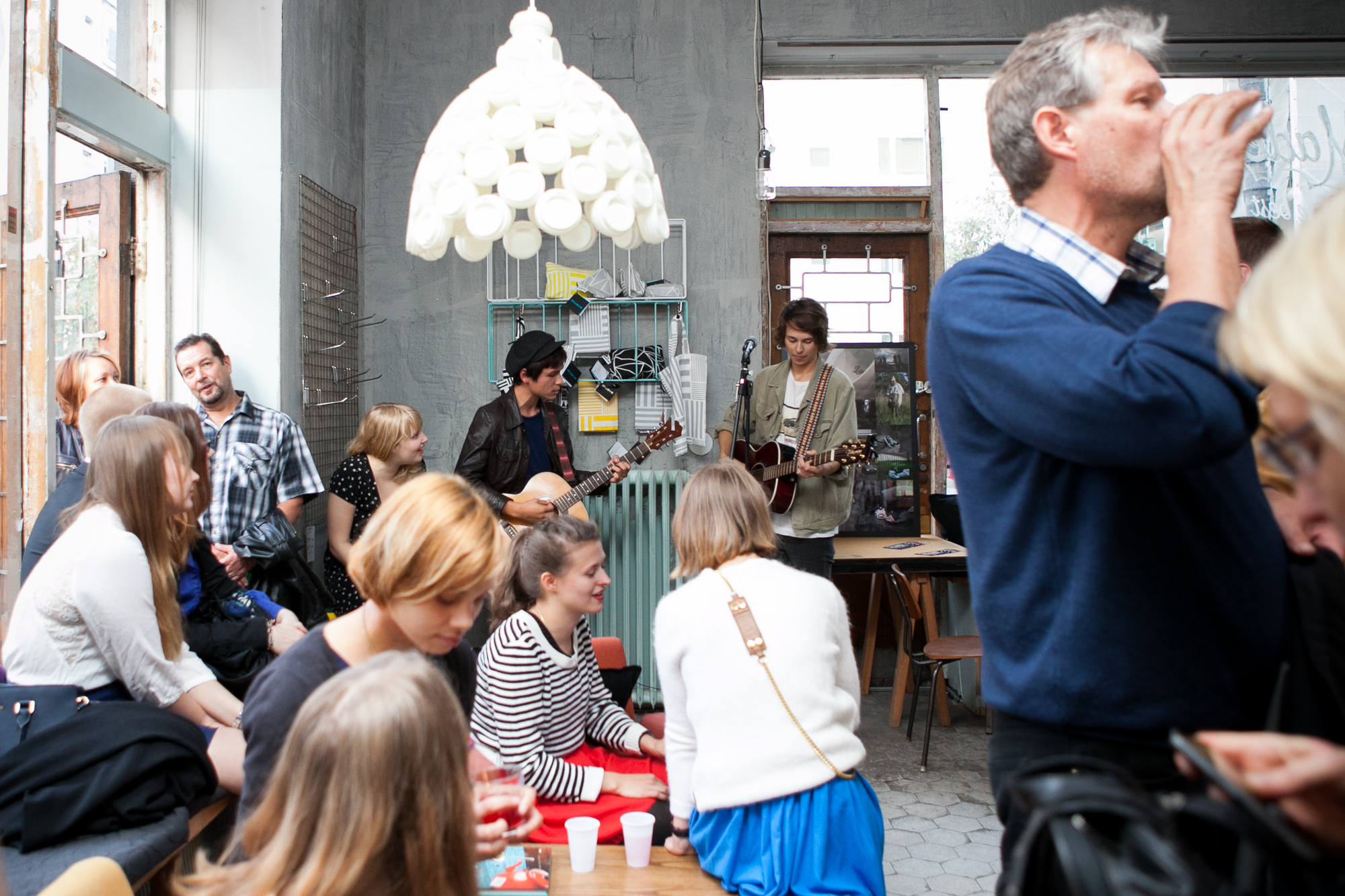 Do you want to get to know new people? Or maybe even dance a little? See our tips for the parties and launches during Helsinki Design Week 2017.
See our full programme here.
Poiat X Antrei Hartikainen: Poiat launches in a collaboration with the award-winning designer/master cabinetmaker Antrei Hartikainen with a new product. The launch party will also feature Ägräs Distillery from the village of Fiskars with its bespoke drink for the theme.
Thursday 7 September
17:00-22:00
Merimiehenkatu 22
Jackie
The Official Helsinki Design Week party spot! Make the most of the first night (7th Sep) by joining the We Jazz Parade that travels around the HDW HOP Installations by starting from ENTER just after 6pm. After a nice walk you might want to pop by Jackie for some Aperol Spritz & Pizza.
Jackie
Iso Roobertin katu 21
Design ♥ Business Date 2017 invites future entrepreneurs = young designers and business peeps to get to know each other – networking & party! The event is open for young Ornamo and Tral members who are interested in entrepreneurship. Registration on their webpages: www.ornamo.fi and www.tral.fi.
Thursday 14 September
18:00-23:00
Maria 01
Lapinlahdenkatu 16
Choice After Party: Marko Ahtisaari & Nadya Peek, Pykäri
Finnish design brand Choice arranges in conjunction with Helsinki Design Week the Muoto Gala After Party at G Livelab. On stage tech entrepreneur, musician Marko Ahtisaari with Nadya Peek, with their new band Construction, and the Finnish pop sensation Pykäri behind the DJ deck.

23:30
13.9.
G Livelab
Yrjönkatu 3
Open Doors @Nomen Nescio Studio
Open doors and party @Nomen Nescio studio.
Tuesday 12 September
18:00-21:00
Nomen Nescio -store, Fredrikinkatu 24, Helsinki
Black and White Records welcomes you to a musical event! Industrial Designer Harri Koskinen takes on a new role as In-House DJ and modern Folkmusician Pekko Käppi performs live with his instrument, the bowed lyre. Also the Graphic Designer Jussi Karjalainen talks about his record cover designs. In addition, there will be late-night shopping, surprises, specialities, snacks etc.
Friday 15 September
18:00-22:00
Black and White Records
Toinen Linja 1
Design Disco by Finnish Design Shop
Design Disco by Finnish Design Shop brings together design lovers for a cracking good party. Entrance by invitation only: 100 lucky Finnish Design Shop customers will win a ticket to the event. More information to follow at www.finnishdesignshop.fi and on the Finnish Design Shop – Suomi Facebook page.
Wednesday 13 September
21:00-02:00
Lapinrinne 1