Daily tips: Thursday, 7 September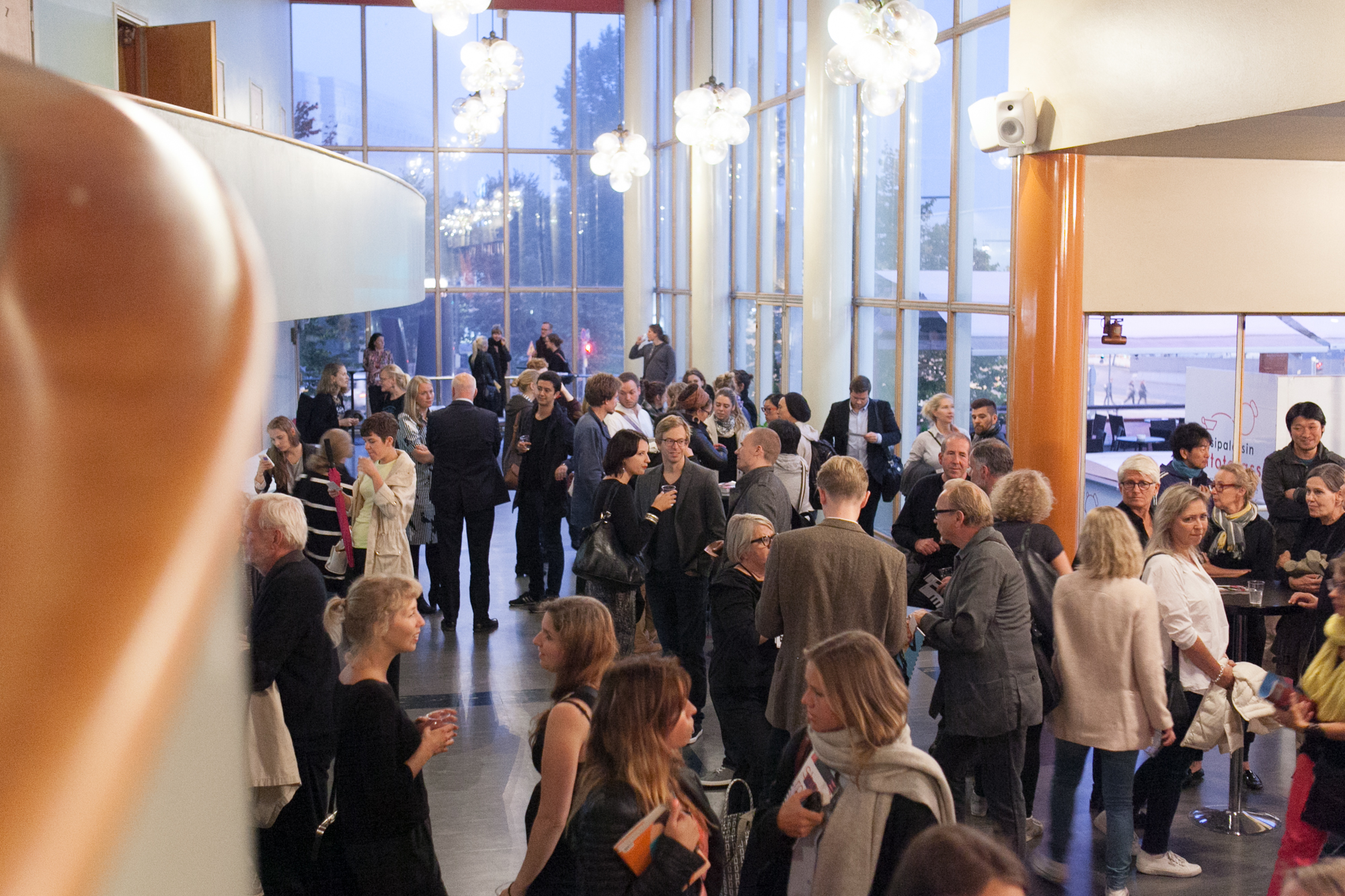 Helsinki Design Week 2017 is finally here! Get yourself into the opening day mood and see our tips for Thursday, 7 September.
See our full programme here.
Welcome to the opening of the HDW HOP installation series today 7 September at 18:00. We'll start at 19:00 at the Enter installation, Kaartin maneesi, with the We Jazz parade, and tour all six installations in the city centre.
For the second time, the Helsinki centre will be occupied by huge urban installations. These works will study the theme of a city in development. How will future cities be built? What new and what kind of opportunities can a shared urban space offer to its residents? The installation series consists of works by Finnish and international designers and architects.
Read more about the installations here.
Opening ceremony 18:00
Helsinki city centre, starts at the Enter installation, Kaartin maneesi
The Home Revisited design competition was organized to celebrate Asko Foundation's 50th anniversary focusing on the home of the future and its changing needs. The ten finalists of this international, multidisciplinary competition are presented using prototypes and scale models.
12:00-18:00
Iittala&Arabia Design Centre
Hämeentie 135
w[o/a]ndering is an exhibition that showcases an empty old factory building of Arabia. The exhibition reflects the past and the future of both Metropolia University of Applied Sciences and the Arabia 135 city block. One era ends and another one begins. The direction is forward, vistas of the future sharpen step by step…
12:00-18:00
Hämeentie 135
The orange-handled Fiskars scissors designed by Olof Bäckström are celebrating their 50th birthday this year. In honour of the event, Fiskars has invited artists and creative individuals from around the world to participate with scissors-inspired birthday greetings in the Our Scissors exhibition. Some of the works are inspired by the scissors as objects, some by their orange colour, and some by their function of cutting.
11:00-18:00
Designmuseum
Korkeavuorenkatu 23
Tuntuma is a sensation from three makers! Arela, Natalia Ritari works and STUDIO smoo blend the borders of creativity by grabbing the same rope and tying clothing, art and design together. The respect towards sustainable and traditional working while not forgetting to adapt to the requirements of the current day motivated the trio to arrange an exhibition together.
11:00-18:00
Arela Store
Uudenmaankatu 26
Design ArtMAJA is a multi-art form installation combining Finnish design and performing arts such as contemporary dance and live music. The installation takes place in Kalasatama Park during Helsinki Design Week. Just a few minutes by metro from the city centre is the developing urban district of Kalasatama.
Opening day 15:00-19:00
Kalasatama park
The Making of Tomorrow Hackathon for Designers
VTT Technical Research Centre of Finland will host a design contest on 7–8 September 2017 in Otaniemi, Espoo. We will invite 20–30 designers to join a two-day hackathon to work on a selection of new bio-based materials (e.g. wood fibre pulp, nanocellulose, thermoplastic fibres, foamed wood fibre, thermoplastic biocomposites, etc.) developed at VTT. The goal of the hackathon is to find and demonstrate novel design solutions for industrial/commercial use.
08:00-22:00
Urban Mill
Betonimiehenkuja 3 E, 02150, Espoo
The Eero Saarinen Honorary Lecture will be organized as part of HDW Architecture Day at the Museum of Finnish Architecture. The lecture will feature a young, internationally successful architect telling about their work, career and influences. In addition, the Ruukki Unbelievable Challenge 2017 architecture competition will be published on this day. The event is open to all and requires registration in advance.
17:00-19:00
Ateneum
Kaivokatu 2
See Helsinki Design Week's full programme for 2017 here.