Daily tips: Friday, 8 September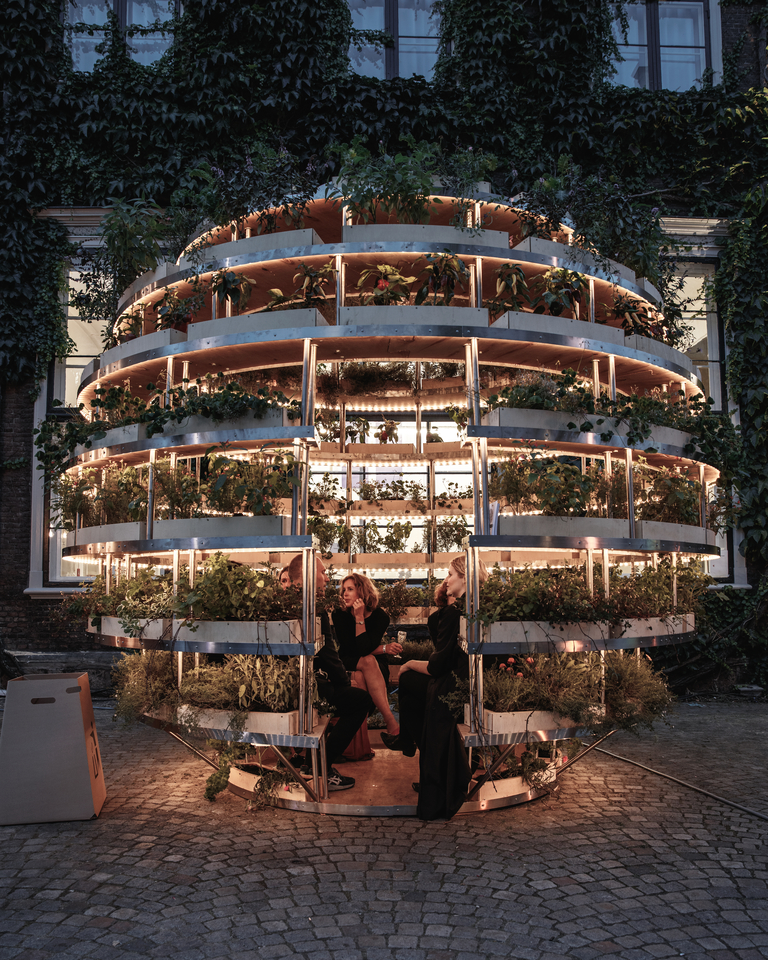 The weekend is here! It is time to shake off the workweek and try out our tips for Friday, 8 September.
See our full programme here.
Utopia Now – The Story of Finnish Design
Utopia Now is the Design Museum's renewed collections exhibition describing the significant role of design in the development of the Finnish welfare state. The exhibition is divided into five themes, with the history of design described through living stories. The exhibition's digital applications permit the presentation of materials that have not been displayed to the public and much larger amounts of information than previously.
11:00-18:00
Designmuseum
Korkeavuorenkatu 23
Home, Work and Community in One Package
What will future co-living be like? What kind of interesting combinations can be created by combining home, work and community? Homma himaan creates a way of living that produces new forms of work as well as new places to live in, by combining existing resources in new ways. At the same time it seeks solutions to youth homelessness and unemployment. Homma himaan works against loneliness and helps people of different ages come together. Come and be inspired, share your ideas and meet our co-developers!
14:00-16:00
Helsinki
A relaxed Finnish Design Breakfast with discussions and presentations of kitchen and living designs and products by Temal, Oras, Candy, Diapol, Art4U, AvaRoom and Decos. Between coffee, tea and croissants we are open to discussions and challenges as we present the latest designs and functional solutions for modern kitchens and living.
9:00-10:30
Runeberginkatu 4C
Design Connections: Helsinki – Fukuoka
Aalto University and Kyushu University (Fukuoka, Japan) established a formal relationship a couple of years ago, and here our aim is to tap into this agreement by hosting a workshop with two aims.
First, to present and discuss what has been done so far, and second, through the workshop we invite the participants to envision what kind of collaboration we could create between Helsinki and Fukuoka and for what purposes.
15:00-18:00
Microsoft Flux
Korkeavuorenkatu 35
Aestetik Documentary Film Special Screening
A special screening of the Aestetik Documentary Film presented by the New Visual Culture Foundation and produced by Adept Works, premiere in Finland followed by a panel discussion related to the film and its topic with film director Maxi Shilov and local/global design professionals.
Aestetik is a collection of opinions of prominent representatives of Scandinavian design, architecture and art on the theme of visual culture and its future. The film was made for people interested in art and culture, for professionals in the field of design and architecture, and for those who care about the visual content in any form or manner.
20:30-22:00
Riviera Cinema Room
Harjukatu 2
Co-Design Story – Design Tools for Creating Fiction
Storytelling workshop on how to create meaningful story worlds, plots, characters and scenarios for postliterary contexts. The event is aimed especially for writers, designers, game developers and writing enthusiasts.
17:00-19:00
Fredrikinkatu 23 D 4
Sata lasissa – glass design exhibition
The Sata lasissa -glass design exhibition is a joint tribute by Finnish designer Mikko Paakkanen and Iittala glassmasters to Finnish glass design. Stunning, unique pieces of glass design are on display from 7th of September to 30th of September, 2017 at Clarion Hotel Helsinki and Clarion Hotel Helsinki Airport.
7.9.-17.9.
Clarion Hotel Helsinki and Clarion Hotel Helsinki Airport
The Growroom, a green room designed by Danish design studio Space10 and architects Sine Lindholm and Mads-Ulrik Husum, demonstrates the future possibilities of city farming. The Growroom also provides a pleasant meeting place for visitors in the middle of the city. Thanks to open data and drawings, anyone can create their own Growroom.
24 h
Keskuskatu