Daily Tips: Saturday, 9 September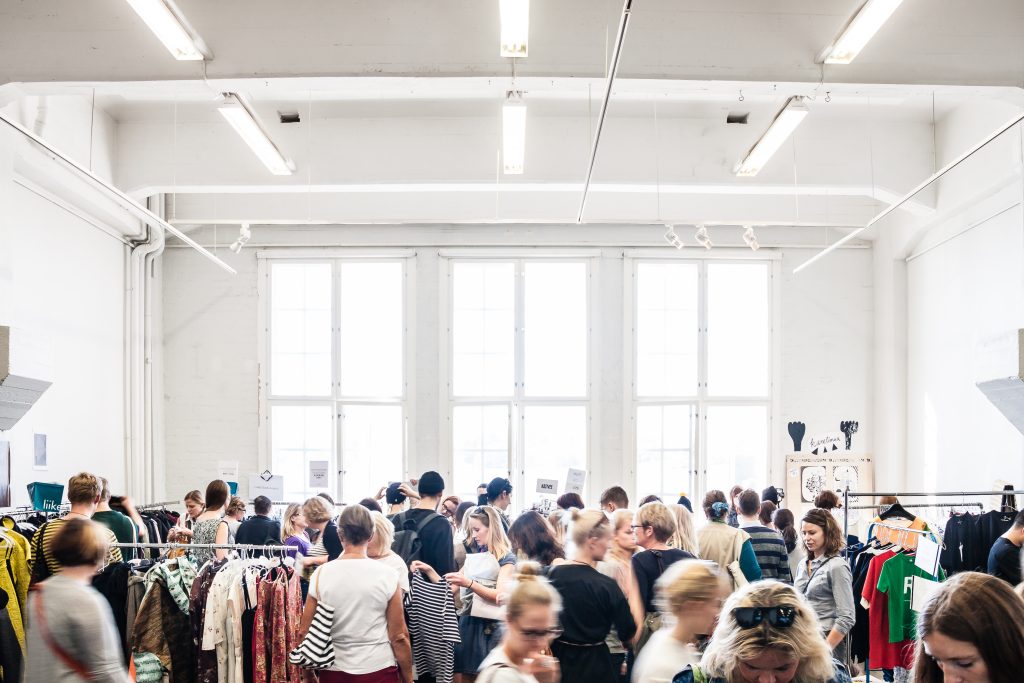 It's a perfect day to enjoy the festival! Here are our tips for Saturday, 9 September.
See our full programme here.
The Design Market is the biggest design stock sale event in the Nordic countries. At the beginning of Helsinki Design Week, it takes over the Cable Factory and provides the visitor an opportunity to make great finds among samples as well as products from previous seasons. Expect to find 200 high quality vendors and a Flower Market. The restaurant Loop will serve a delicious lunch made of ingredients that would otherwise go to waste.
11:00-18:00
Caple Factory
Tallberginkatu 1
This joint exhibition by the Design Museum and the Finnish Association of Designers Ornamo presents contemporary Finnish design since World Design Capital Helsinki 2012. The works, projects, ventures and initiatives of the exhibition are in response to change or the need for change, generating phenomena, offering perspectives and laying out the basis for new attitudes and practice in a global context. In keeping with its title, Enter and Encounters invites viewers and visitors to address change in design and society in an open-minded and positive spirit.
11:00
Designmuseum
Korkeavuorenkatu 23
Workshop in Our Scissors exhibition in the Design Museum's Gallery.
Participants in this workshop are invited to create a three-dimensional forest by cutting leaves, plants and forest creatures out of translucent film. The jungle-like piece will be an artwork emerging as it is constructed. The installation, which will be made of colourful plexiglass walls, will begin as a bare forest in the spring and will grow into full bloom as the exhibition visitors add their own touches to the piece.
12:00-16:00
Designmuseum
Korkeavuorenkatu 23
Artist Tero Puha's new exhibition at Muu Kaapeli gallery will transform into a unique art and design showroom for its last weekend. In addition to the exhibition, various art and design products, such as lamps and innovative print portfolios, will be displayed and offered for sale.
16:00-19:00
Muu Kaapeli, Caple Factory
Tallberginkatu 1C
Coca-Cola is replacing their iconic plastic bottle crates with more sustainable cardboard ones. Aalto University's design students stepped up to the challenge to re-imagine and re-design the future for 2,000 plastic Coca-Cola crates. The results, varying from hard reds to soft pinks, are made from 100% recycled plastics.
12:00-19:00
Unioninkatu 25
Conference: Aino Marsio-Aalto as a Designer
The conference will offer perspectives on the work of Alvar Aalto and Aino Marsio-Aalto. The speakers are the director of the Alvar Aalto Foundation, Tommi Lindh; acting professor of art history at the University of Helsinki, Renja Suominen-Kokkonen; and chief curator at the Alvar Aalto Museum, Katariina Pakoma. In Finnish, at the Ateneum Hall. Admission is included in the museum entrance fee or with a Museum Card.
12:00-15:00
Ateneum
Kaivokatu 2
What is the role of artisanal making methods in our digitalized world? Aalto ARTS Design students explore the combination of digital technology and handcraft in textile print design, from visual research and sketching to the final presentation of the hand-printed works.
10:00-15:00
Harald Herlin Learning Center
Otaniementie 9, Espoo.