Daily tips: Tuesday, 12 September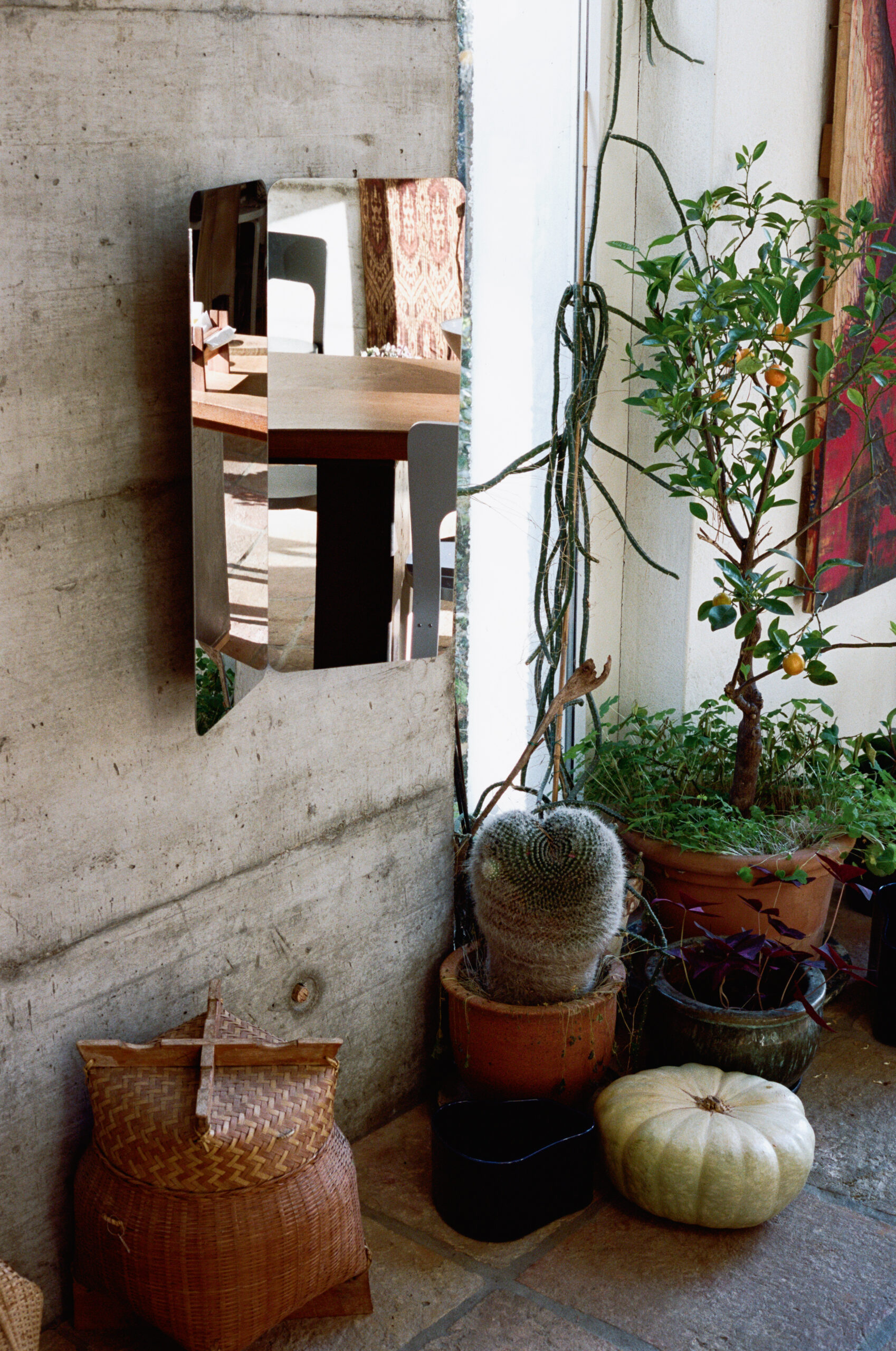 Tuesday is full of awesome events! See our tips for Tuesday, 12 September.
See our full programme here.
Suunnitella vai maalata kuvaa? – keskustelu luovasta työskentelystä
Visual artist Rauha Mäkilä and print designer and illustrator Maija Louekari discuss the similarities and differences in their creative work. The discussion grows from design and interior decoration fair Habitare's Signature exhibition, where designers and architects have selected artworks interesting to them. Louekari has included Rauha Mäkilä's paintings as part of her selection.
17:00-18:00
Helsinki Contemporary
Redesigning habits – let's talk about design, health and cheating
Can you hoax a person to become healthier with clever service design? During the vigorous two hours, examples and visions will be heard on how imaginative service design can help people to almost lure themselves into making healthier choices in life.
16:00-18:00
Kaartin maneesi
Kasarmikatu 15
Workshop Human Cities/ Challenging the City Scale 2016-2018 at Aalto University
A collaborative international workshop of the Human Cities project organized by Group X, Department of Architecture of Aalto University aimed to develop the School as a Service concept in Otaniemi. The workshop is lead by a professional service designer and will contain a presentation by Professor of Service Architecture Jarmo Suominen and a guided tour about Aalto University's campus development.
10:00-17:00
Aalto University
Otaniemi Campus
Rock, Paper, Scissors – How is the Future of the Finnish Export Industry Designed?
What will shape the future of the Finnish export industry over the next hundred years? The Chief Digital Officer of Metso, Jani Puroranta, invites companies that represent Finland's best industrial traditions and ambitiously reach for the future to discuss the following topics: How is the hoodie generation reshaping the future of Finland's basic industry? What possibilities do digitalization, advanced analytics and virtual resources offer?
8:30-10:00
White Hall
Aleksanterinkatu 16-18
A trade show about contract and commercial interiors. Open spaces, workplaces and offices. Over 60 exhibitors, hundreds of quality brands, lectures and presentations, afternoon party.
Free entry for professionals as well as their customers. Register as a visitor: www.idhelsinki.fi.
09:00-19:00
Tapahtumakeskus Telakka
Henry Fordin katu 6
This event is a forum for sharing visions and practices in utilizing data for the benefit of design. We're expecting to hear speeches that inspire the audiences to create and improve products and services for a better customer experience and more profitable business.
This year our theme area is e-commerce and retail. The theme is reflected in the presenters' topics and themes, but the discussion is not exclusively about the web or brick and mortar stores. There will also be peeks into leading data-driven organizations and algorithmic design fuelled by data. Few tickets left. Get yours here.
12:00-17:00
Valkoinen Sali
Aleksanterinkatu 16-18
Price: 60e
Daniel Rybakken presents his new collection at the Artek Helsinki store. Two new families of furniture and accessories by Norwegian designer Daniel Rybakken address the question of what it is to be a contemporary Artek product. The Kiila range of storage and seating and the 124° series of mirrors cleverly utilize systems of industrial manufacture in their making and explore the point at which art and technology converge. These new designs articulate key Artek philosophies in a fresh and original design language. The installation will be on view at the Artek Helsinki store on 7.9.-7.10.2017.
18:00-20:00
Keskuskatu 1B
Samuji Talks is a conversation series about creativity, society, sustainability, aesthetics, art and kindness hosted by journalist Ville Blåfield. Ranging from scientific and philosophical to personal, the conversations give voice to interesting thinkers and doers. Former guests include authors, visual artists, scientists, journalists, a rap artist and a bishop.
One of our guests is the interior architect and furniture designer Yrjö Kukkapuro. He is one of the internationally most prestigious and successful Finnish designers, who has work in the permanent collections of several museums, including the Museum of Modern Art MoMa in New York.
17:00-19:00
Erottajankatu 9 b courtyard
Today it starts! Jump on a series of tram discussions presenting questions and searching for answers to the themes of city, culture and work. A tram dedicated by HST to culture will transform into an after-work design tram that will tour the districts of Helsinki.
Today: The graphic designers' association Grafia's tram talk: Let's talk about the city as a space for visual communications. The tram discussion is moderated by Kaarle Hurtig, and participants include street artist and art director Maikki Rantala (Grafia Street Art Guild G-Rex), architect Tuomas Siitonen and graphic designer Ilkka Kärkkäinen (Dynamo & Son).
16:00-17:00
Helsinki
Helsinki Design Week hosts the fast-tempoed Pecha Kucha Night to brighten the darkening nights of autumn. During this evening, speakers have 20 seconds to talk about 20 slides, speaking freely and broadly about topics in their fields.
PechaKucha is a speaking concept created by the architecture office Klein Dytham in Tokyo where the speaker has only 20 pictures and 20 seconds to talk about each photo. This presentation concept has spread worldwide to over 800 cities. During this fast-paced evening, you can hear about the most interesting topics. The tickets are sold out.
19:45-22:00
Valkoinen sali
Aleksanterinkatu 16-18
Tech Driven Magic – Futulabs Workshop and Open Studio Night
Workshop 'Interaction Design with Intelligence Augmentation
In the age of Artificial Intelligence (AI)', we will help you to design a user interface in the workshop that supports and supplements human thinking. We will give you some hands wet time to design using tools and approaches we have been creating for this emerging area. The workshop is free, but binding registration is required.
Later Futulabs open studio: Come and explore the latest Futulabs projects for example meet Chilibot, social robot, full size humanoid robot used to study robot-human interaction.
Workshop 17:00-19:00
Futulabs open studio: 19:00-21:00
Futurice oy
Annankatu 34, 8. kerros
Greenness as a Service: Vertical Urban Gardens
We invite architects, urban planners and those inspired by urban greenness. How can green solutions be taken into account in urban planning and construction? Can greenery be produced as a service, and what is the future of urban green services?
The experiment also focused on how vertical gardens can support teaching and learning. The workshop discusses as well how green solutions can support wellbeing and communities. The urban oasis was built in the Kalasatama School yard. The garden attracts insects and prevents flooding.
16:30-19:00
Kalasataman koulu
Polariksenkatu 1