Daily tips: Thursday, 14 September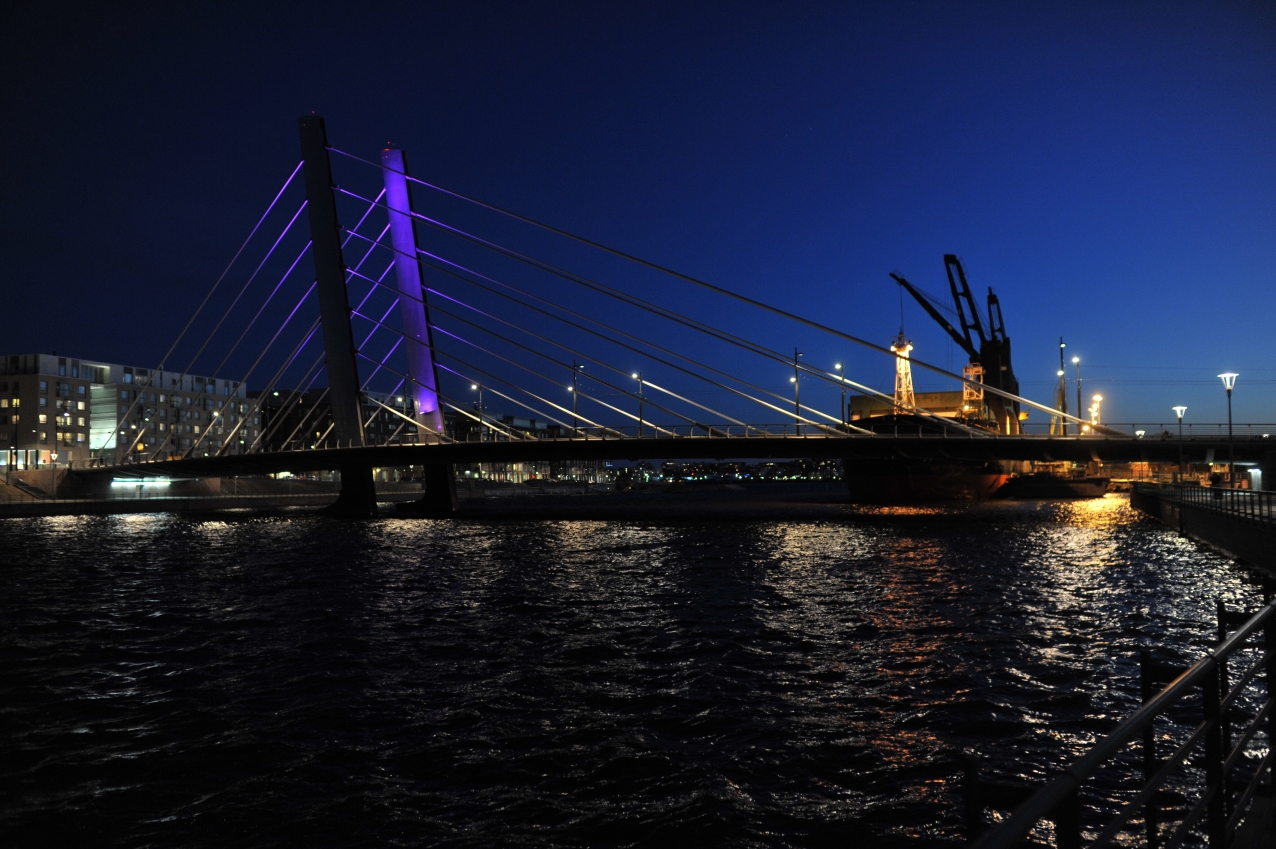 Today at the festival you can hear international speakers, see our city and its architecture in a new light, and get to know the people behind the creative solutions. See our tips for Thursday, 14 September.
See our full programme here.
A new design event called DesignCommons is to be launched in Helsinki. A relaxed concept will break the traditional conference lecture format that has speakers on stage and the audience silently listening. The international stars will sit with the audience and take turns to stand up and talk about the hottest design topics. During the evening, tables consisting of visitors and speakers alike will discuss common themes and find solutions while enjoying food and wine.
Design Commons is part of the World Design Weeks Summit Helsinki 2017 programme organized at Clarion Hotel Helsinki from 14 to 15 September 2017.
19:00-23:00
Clarion Congress Centre
Jätkäsaari
Guerrilla Lighting is a series of events originating in Great Britain which use lighting installations to show our cities and their architecture in a new light and to seize urban spaces. The aim of the Guerrilla Lighting event is to bring our attention to urban lighting – to what is lit and why and whether urban dwellers can play a role in the lighting of their surroundings.
The event is organized as part of the Theatre Academy's Architecture Lighting course and Helsinki Design Week's programme. As the objects of lighting for the event, we chosen places that have inspired us in Jätkäsaari and Ruoholahti. We will gather at the Clarion Hotel on at 7.30 pm.
19:30-22:00
Hotelli Clarion
Tyynenmerenkatu 2
A tram discussion with creative professionals about creative work, its joys, challenges, emotions and successes. What joys or successes does creative work provide? What are the challenges of creative work? Which are the best and worst emotional experiences at work? How to keep up the creative vibe?
Pre-registration here. Participants: Designer and founder of Gold&Green Foods Maija Itkonen, Musician, composer and guitarist Jarmo Saari, Marketing director of Slush Alexander Pihlainen, Senior Associate Ilona Tulokas, Hannes Snellman Attorneys
The discussion is led by: Coach Virpi Haavisto, Avantage. The event is part of an event series taking place on HRT's "culture tram" touring the city districts while functioning as an arena for the discussions.
16:00-17:00
Lähtö: Mikonkatu 15
Design ♥ Business Date 2017 invites future entrepreneurs = young designers and business peeps to get to know each other – networking & party! The event is open for young Ornamo and Tral members who are interested in entrepreneurship. Registration on their webpages: www.ornamo.fi and www.tral.fi.
18:00-23:00
Maria 01
Lapinlahdenkatu 16
Helsinki Design Week offers a unique opportunity to visit these offices and see the processes behind the products in collaboration with the Museum of Architecture and the Mushrooming network. On Thursday the 14th and Friday the 15th, curated offices of architecture and creative fields open their doors and tell about their work. Come and take a peek into these studios and get to know the people behind the creative solutions.
On Thursday the 14th, architect offices keep their doors open from 4 pm to 8 pm, and the tour operated by Mushrooming starts at the office OOPEAA, address Eteläinen Hesperiankatu 8. See the full programme here.
16:00-20:00
Helsinki City Centre
Under the Same Roof: Dream Neighborhood Lunch
Communality takes new forms in urban settings. How can we design neighborhoods that enable residents to flexibly take part in communities? Fira invites urban residents of all ages to plan a dream neighborhood together over lunch. The event takes place in Kaartin Maneesi, a "wasted space" occupied by Helsinki Design Week's spatial installation.
The event is suitable for all ages and includes a light lunch. See also Under the Same Roof: New Work Breakfast and Under The Same Roof: Urban Anarchy After Work.
12:00-13:30
Kaartin Maneesi
Kasarmikatu 15
Fashion exhibition Metsä/Woods by Lovia takes you on an interactive trip into the Finnish woods. The exhibition launches Lovia's AW17 Mänty men's and women's collections and connects the products with the source of their inspiration – the whole magic of the Nordic forest.
Lovia is a Helsinki-based brand that makes bags and jewelry from rescued materials with a fully transparent concept. You can explore the genesis of each Lovia bag – the former lives of the materials and the lifestyle of their makers. You just have to crack the code.
The event starts with a press reception (12-5 pm, RSPV to info@loviacollection.com) and continues with a launch party (5-9 pm).
17-21
Galleria Forum Box
Ruoholahdenranta 3A,
The event is about the circular and bio economies, with design as the booster for these two. The event is arranged by two circular economy initiatives, Carbon Sink Design Studio and EcoDesign Circle. In the morning, Carbon Sink Design Studio presents the project and describes experiences and results of combining bio economy with design expertise. In the afternoon EcoDesign Circle will introduce the Sprint programme, aimed at design agencies and SMEs, and tell more about circular economy, its business models and circular design in general.
09:00-16:00
Allas Sea Pool
Katajanokanlaituri 2 A
Helsinki + Digitalisation + Design = The City for The People exhibition in the City Hall 7.-17.9.2017 highlights the city services and their makers. Tuesday 12.9. at 9 am-4 pm you can participate in the development of a new digital Helsinki.
13:00-18:00
Helsingin kaupungintalo
Pohjoisesplanadi 11-13