Daily tips: Wednesday, 13 September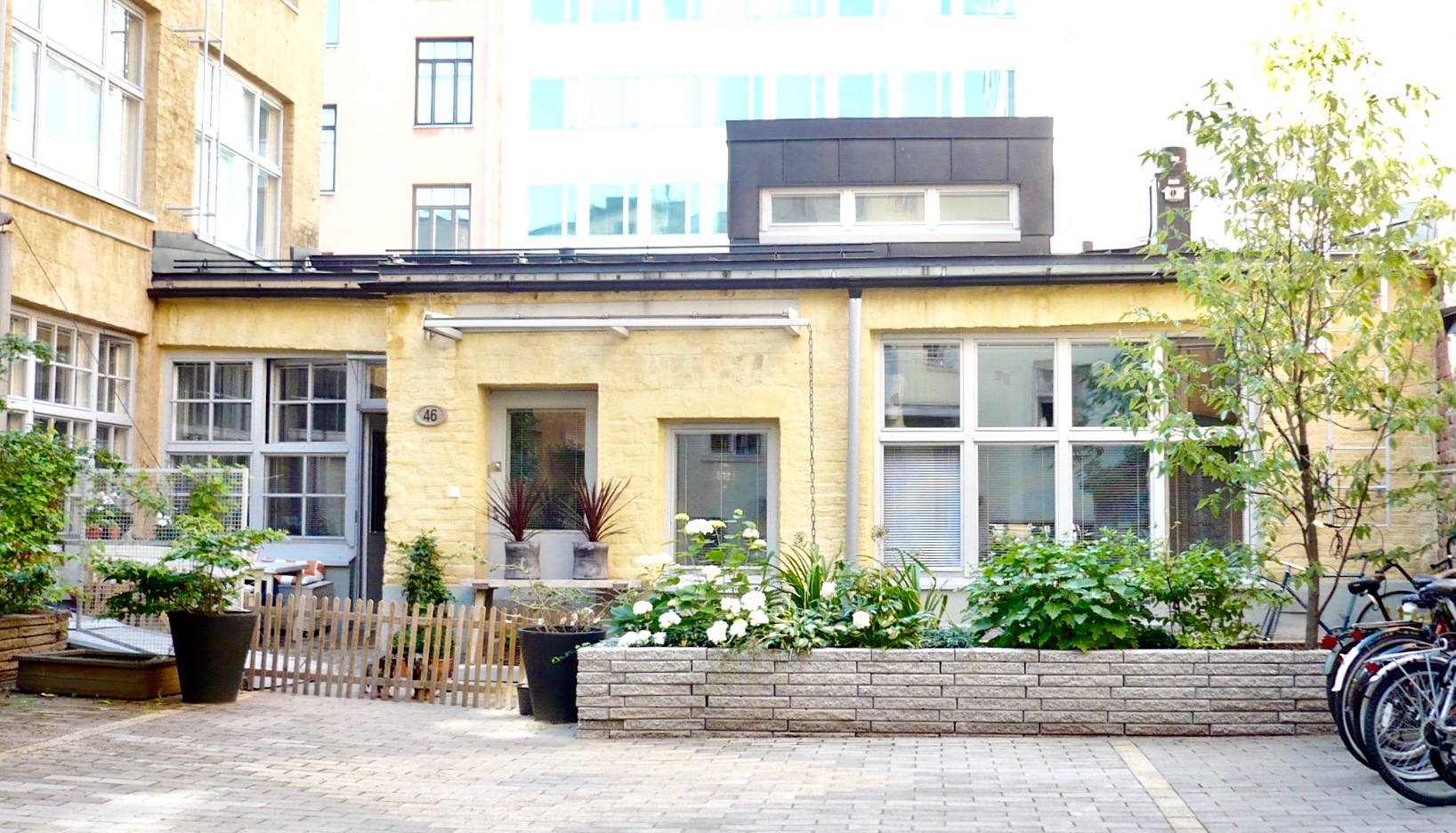 In Helsinki Design Week, Wednesday offers a lot of interesting things to see, hear and do, for both kids and adults. See our tips for Wednesday 13.9.
Habitare, the largest furniture, design and interior decoration event in Finland, will be held at Messukeskus in Helsinki, from 13 to 17 September 2017. Habitare offers experiences and ideas on interior decoration, and on the functionality and look of homes and other spaces.
09:00-20:00
Messukeskus
Messuaukio 1
Showroom is an event about design, spatial design and lighting, organized in collaboration between Helsinki Design Week and Habitare in the Helsinki fair centre from 13 to 15 September 2017.
This year's theme is Q&A, through which the talks on stage aim to reflect the underlying needs and expectations and to answer related questions that may arise.
The Showroom stage programme will review architecture, urban planning and design as interaction between people, buildings and the environment. Among other things, the multidisciplinary and critically oriented programme provides answers to questions concerning the future of cities and the relation of nature and architecture.
09:00-19:00
Messukeskus
Messuaukio 1
Maria01 startup designers discuss the change in society and consumer behaviour. What are the problems they are solving and how? And what kind of challenges do they face in their work? Conversationalists: Repack WorkAhead, Ilona Mooney Epic Foods, Heini Pekkala Kieku, Maari Fabritius
The discussion is in English.
Pre-registration here.
The event is part of an event series taking place on HRT's "culture tram" touring the city districts while functioning as an arena for the discussions.
Habi Kids, a satellite event of the Children's Weekend, takes over the Habitare fair for the second time! Dedicated to children and families, Habi Kids provides workshops and nonstop activities during the whole fair.
Today 'Habi Kids: School Day' offers workshops for the whole day. Participate for example to the Fiskar's Jungle Workshop or Design Orienteering. See the programme for Wednesday here or see the full programme for Habi Kids here.
12:00-20:00
Messukeskus
Messuaukio 1
The versatile design of Design District Helsinki
Helsinki is a UNESCO City of Design and the home of a cluster of over 220 design-driven businesses. What is Helsinki's design, where to find it and how was it born? Local designers will look for answers to these questions underneath the canopy of Kaartin maneesi on Wednesday September 13th from 10am until 4pm. The program is mostly in Finnish, and is moderated by Minna Särelä, Executive Director of Design District Helsinki.
10:00-16:00
Kasarmikatu 15
Q&A on the Materials of the Future
During Helsinki Design Week 2017, VTT Technical Research Centre of Finland is organizing an open discussion event where we will address the big questions related to the future of materials and their use in the design of novel solutions. During the two-hour event, we will hear interesting keynotes and a series of pitches by the scientists who are developing the materials of the future and seek ideas for their potential use. We will also showcase several demos on the topic, and the evening will be concluded with the award ceremony for the winners of the Making of Tomorrow Design Hackathon organized earlier during Helsinki Design Week 2017.
Urban Mill
Betonimiehenkuja 3 E, 02150, Espoo
Frames for Food opens the door to the home of the designer Leena Kouhia (Raaka Rå) and composer & musician Tapani Rinne (e.g. Rinneradio, Wimme & Rinne). In their city centre loft apartment, Leena Kouhia and Marianne Huotari (Studio smoo) will present and sell their unique ceramics, handcrafted for everyday use. Subsequently, the house will be transformed into an intimate concert venue. In the concert Wimme & Rinne will perform music from their just released album Human. Wimme & Rinne has revolutionized the style by blending the joik with electronic soundscapes, making it accessible to a much wider audience.
16–19.30 pm, free admission / 19.30 pm  concert, tickets €30.
16:00-20:30
Uudenmaankatu 33
What makes home a home? Is home just the space between the walls of an apartment? What makes a city a home to its residents? At the Feels Like Home discussion evening, people who have (or have not) found their home explore how a place becomes a home. Apaja, a collective of young architects, has invited people from different backgrounds to discuss these themes and share their thoughts on home.
19:00-20:00
Rupla Kallio
Helsinginkatu 16
ABLE & PARTNERS JAPAN DESIGN WEEK in Helsinki
DESIGN ASSOCIATION npo organizes "ABLE & PARTNERS JAPAN DESIGN WEEK in Helsinki" during September 13th (Wed) and 17th (Sun), 2017 at Annantalo Arts Centre, located in the center of Helsinki. We will show the movie of JAPAN DESIGN WEEK, held in cities of Japan and exhibit glowing picture art gallery, created by Japanese artist, Akihiro Nishino.
08:00-20:00
13.-17.9.
Annantalo courtyard
Annankatu 30
The Finnish Museum of Photography organizes a guided Instagram walk: City Wonders. The walk is a refreshing workshop run by Lorenzo Servi, who is an Italian-born architect, visual artist and designer living in Finland. In addition to photographing interesting urban findings during our walk, the photos will be viewed and discussed together with the group.
We will meet at the lobby of the Finnish Museum of Photography at 6 pm, where we'll start the walk. The event is free of charge and held in Finnish, English and Italian.
The Instawalk tour will last about an hour, after which we'll gather at the Museum to browse through the pictures taken during the walk. The event will finish at 7.30 pm.
18:00-20:00
Valokuvataiteen museo, Kaapelitehdas
Tallberginkatu 1 G