Children's Weekend celebrates its 5th anniversary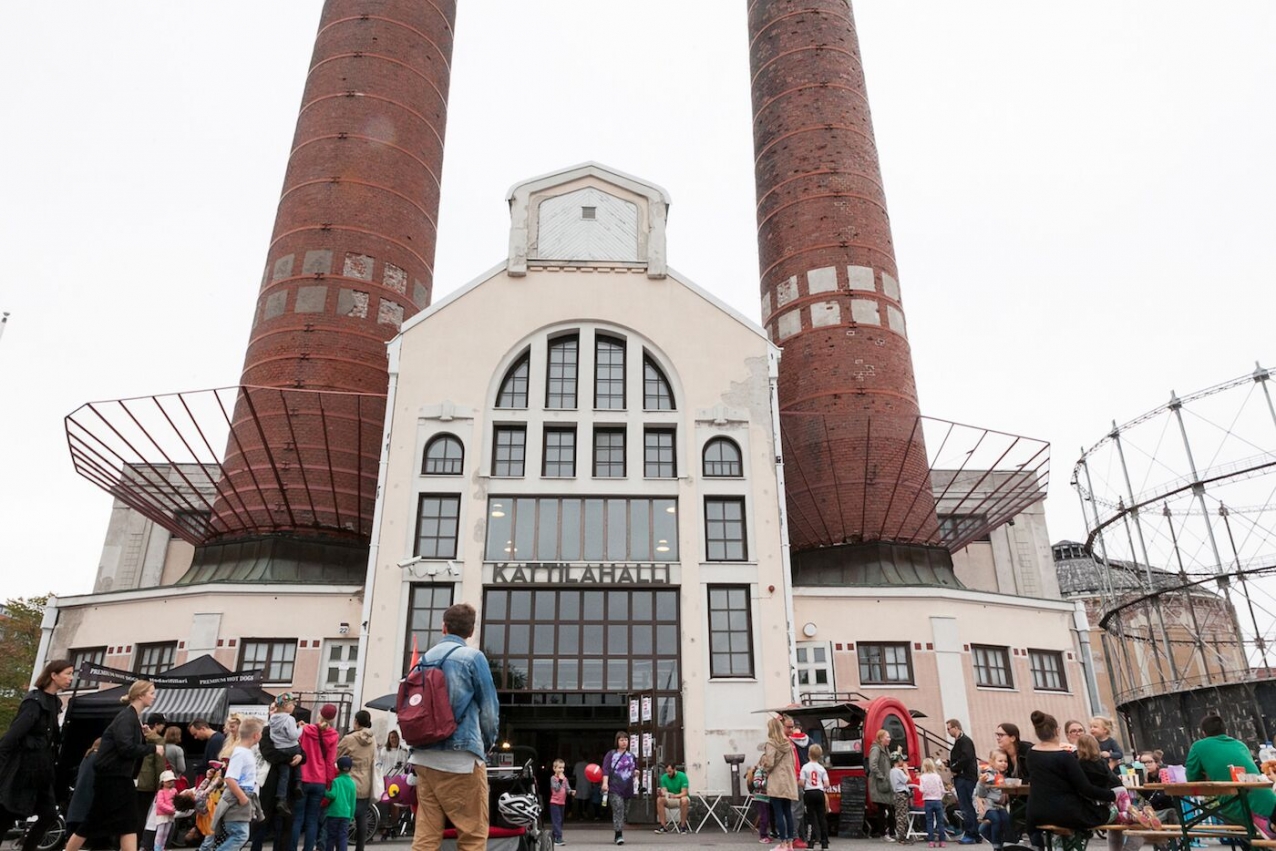 Beloved family event celebrates its 5th anniversary. Children's Weekend has grown and reached playschool age! It is organized for the third time at Kattilahalli in Suvilahti on 16 and 17 September.
Spatial design for the Birthday Party is provided by designer Tero Kuitunen. There'll be a ceiling installation that was inspired by the designer's trip to Barcelona last summer; he witnessed different barrios decorate their villages according to different themes.
"Over a square, I saw a complete ceiling made of blue ribbons, and it was moving in the wind like waves. The hypnotizing, wavy movement combined with music was a strong experience that stayed in my mind, and I used it as a source of design inspiration," Kuitunen says.
To create consistency, Kuitunen focused on large, colourful elements repeated around the space, creating an interesting and fun environment.
Read also our article Habi Kids shows children how design processes workabout the Children's Weekend satellite event Habi Kids.
Architecture, interior design and astronauts in Children's Weekend
Visitors can try out the work of a designer from an architect's, interior designer's and even an astronaut's perspective. This year's new offerings include a larger Little Market and interesting talks with themes such as fashion for kids, children's Helsinki and vegetarian food.
Little Market is organized as part of the Children's Weekend for the fourth time. The event gathers together interesting Finnish and international design brands to sell their new collections of children's clothing designs and small interior items.
For safety reasons and to avoid blocking the walking lanes, buggies and prams cannot be brought inside the Kattilahalli building.
The satellite event Habi Kids will be held from 13 to 17 September at Messukeskus. Read more about Habi Kids Design School here.
See Children's Weekend full programme here.
Children's Weekend 16.-17.9. 10:00-16:00
Tallenna
Tallenna
Tallenna