DriveNow is being developed together with the users and the city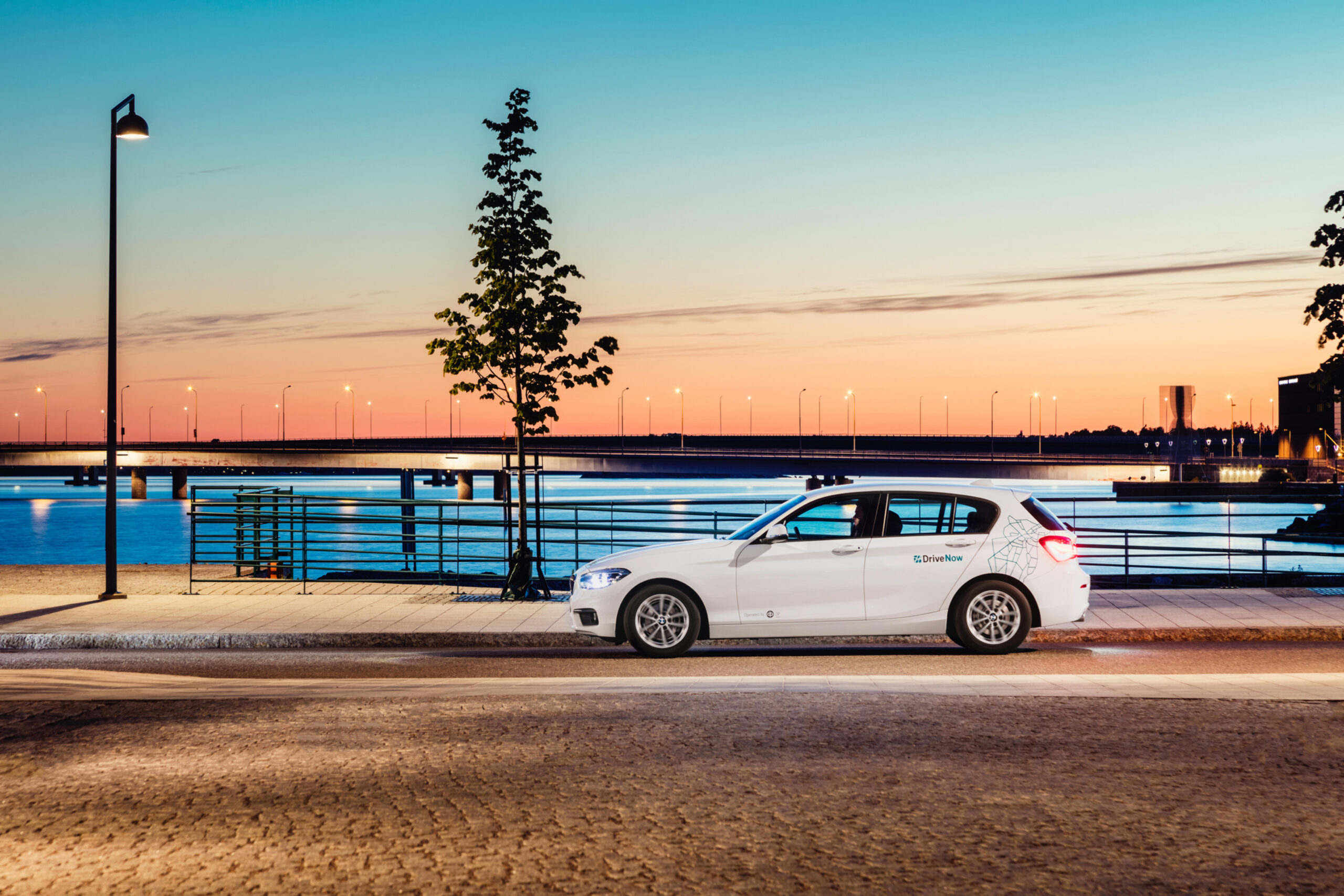 The City of Helsinki has a new strategy. Its vision is to make Helsinki the most functional city in the world. This applies well to the basic idea of the DriveNow service, too. DriveNow is a car-sharing service already in operation in 13 European cities.
In Finland, DriveNow kicked off in May 2017, and now it has more than 13,000 registered users. DriveNow was one of the Helsinki Design Week 2017 partners.
The DriveNow service range currently spans from Eira to Lassila and from Lauttasaari to Käpylä in Helsinki. The range also covers Sello, Otaniemi and Keilaniemi in Espoo as well as the Helsinki-Vantaa Airport. DriveNow is actively increasing its range: they are interested in the Ruoholahti, Jätkäsaari, Arabia and Kalasatama districts.
"Parking is a major issue, and we want to solve the challenge in these areas with the City of Helsinki first," explains country director Timo Valtonen. "We're waiting for special parking areas to be built for car-sharing in Kalasatama, for example."
Parking has already been made a bit easier in cooperation with the city: you can park a DriveNow car among resident parking, and there are spaces dedicated to car-sharing all over the city. The service is also constantly being improved by the feedback given by users.
Thirty-something urbanites the most active DriveNow drivers
Logically, yet surprisingly, the most popular DriveNow location is the Helsinki-Vantaa Airport.
"All of our users do not live in Helsinki. There are many people who visit Helsinki and drive from the airport to the city and back," notes Valtonen.
However, the first wave of users mainly consists of young adults who live in the city centre. According to Valtonen, they seek new experiences and often their profession is in the IT, media or creative industry. An interesting detail: the most active users are 30-year-old women and 34-year-old men.
"Yet we do have customers who are over 75 years of age," Valtonen says.
The DriveNow service has more than one million users internationally. According to Valtonen's vision, city cars will become a major phenomenon also in Finland. "City car" is how he calls the DriveNow vehicels.
"I think this term is more descriptive than car-sharing."
Now that the city bikes have been removed from the streets in the end of October, perhaps city cars could take their place? Valtonen says that all their vehicles feature winter tyres.
"I can guarantee that winter conditions will not take our fleet by surprise," he laughs.