Weekly Abroad: Kustaa Saksi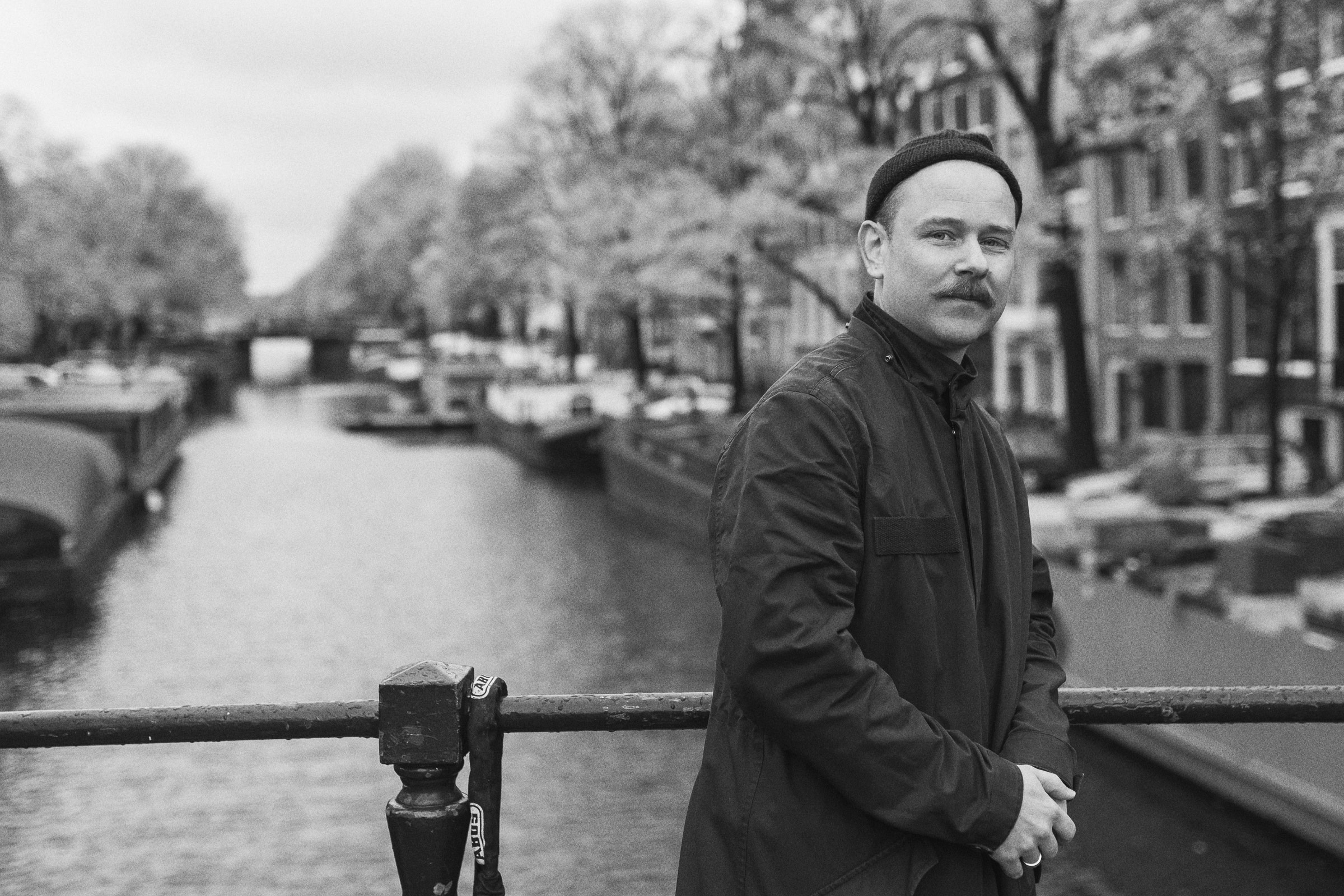 In a 2008 New York Times column, the British neurologist Oliver Sacks described the repetitive geometric nature of the visual effects experienced by some migraine sufferers as "fortification patterns, zig-zags and swirls". Having suffered nearly all his life from migraines, Amsterdam-based Finnish designer Kustaa Saksi knows those patterns all too well. And yet, rather than shy away from his illness, Saksi has actively mined the hallucinatory visual world of his migraines for regular inspiration.
After graduating in 2000 with a degree in graphic design from Lahti University, Saksi moved to Helsinki and spent time working for a design agency as well as art directing a magazine. At the latter, regular contact with and commissioning of illustrators and photographers prompted Saksi to reflect on his own career trajectory.
"I realized that something was missing. That I am also a maker and that I really wanted to get my hands dirty and start developing my own style," he says.
Although Saksi then built a successful career as an illustrator and pattern designer, with clients including Marimekko, Issey Miyake and Bergdorf Goodman, among others, his profile soared in 2013 when he began to work with weaving and tapestries. His felicitous discovery of the Tilburg TextielMuseum in 2011 kick-started a passion for the weaving process which continues to inspire him to this day.
"I return to weaving again and again to continue experimenting with different materials and different bindings," says Saksi. "It's a never-ending process because there are never-ending possibilities which means that it's a constant challenge."
Systema Naturae
As with many other Finnish artists and designers, Saksi's work also draws on nature and natural forms. For example, an early tapestry series, Hypnopompia, combines the mental hallucinations of dreams and migraines with creative expressions drawn from the natural world. Arachen's Web and Herbarium of Dreams, two tapestries from this series were recently exhibited in Kunsthall Stavanger in Systema Naturae, a group exhibition of six artists whose work contemplates humankind's relationship to nature.
"I'm always drawn to natural forms," Saksi says. "But I'm also attracted by the dream world, too. There's something very rich about the visual delusions of these in-between states. And bringing these delusions into my work helps me try to make sense of them."
Although the Jacquard textile loom used by Saksi dates back to 1801, he likens its punched-card technique to a kind of proto-digital technology. However, modern computing power and the combination of traditional weaving and digital design, has enabled Saksi to achieve a level of complexity in his designs which would be otherwise impossible using more conventional methods.
In addition to the exhibition at Kunsthall Stavanger, Saksi has also recently completed a new series of patterns for the Marimekko Pre Fall 2017 collection and is working on a number of pieces for a private commission. Alongside this work, Saksi travels regularly to the Tilburg TextielLab to continue his experiments and tests with weaving, experiments which are helping to deepen his appreciation for his chosen medium.
"In my print work, I used to work with thousands of colours," says Saksi. "But in weaving, you can only use eight different colours of yarn and you have to figure out how to mix those eight so that the whole piece works. I find these kinds of limitations so inspiring at the moment."
Making a mess of culture
If Saksi's love of nature hasn't changed throughout his career, one thing that has shifted with rather more regularity is his location. After ultimately deciding to focus on his own illustration and design work, Saksi knew that he wanted to broaden his gaze from Finland to the international stage.
Prior to Instagram and online magazines, where designers could more easily disseminate their work to clients abroad, Finland felt a bit more isolated, Saksi says. That, coupled with his life-long dream of living abroad, led Saksi to Paris in 2003 for what he thought would be but a six-month adventure. Six months turned into four years, which then led to a new itch to live somewhere else.
After four years in Paris, Saksi packed all his possessions in a van and drove to Amsterdam, where he still lives today, ten years later. "I always liked Amsterdam," Saksi says, "and it's an easy place to live. There's a good quality of life, but you can get a lot done, creatively speaking."
Now that Saksi has a child and a family, he has a renewed appreciation for the city and its family-friendly lifestyle. But his gaze remains firmly directed towards an international horizon. When I ask whether Saksi thinks his time living in Paris and Amsterdam has changed the way he approaches design, he remarks that it's difficult to determine with any clarity.
"I love to travel and explore different cultures," he says. "I find travelling so inspiring and I think you can see that in my work. My style has always been a mixture of different cultures, of Japanese and Nordic influences. No matter where I live, I like to make a mess of different cultures."