Weekly Abroad: Kristiina Lassus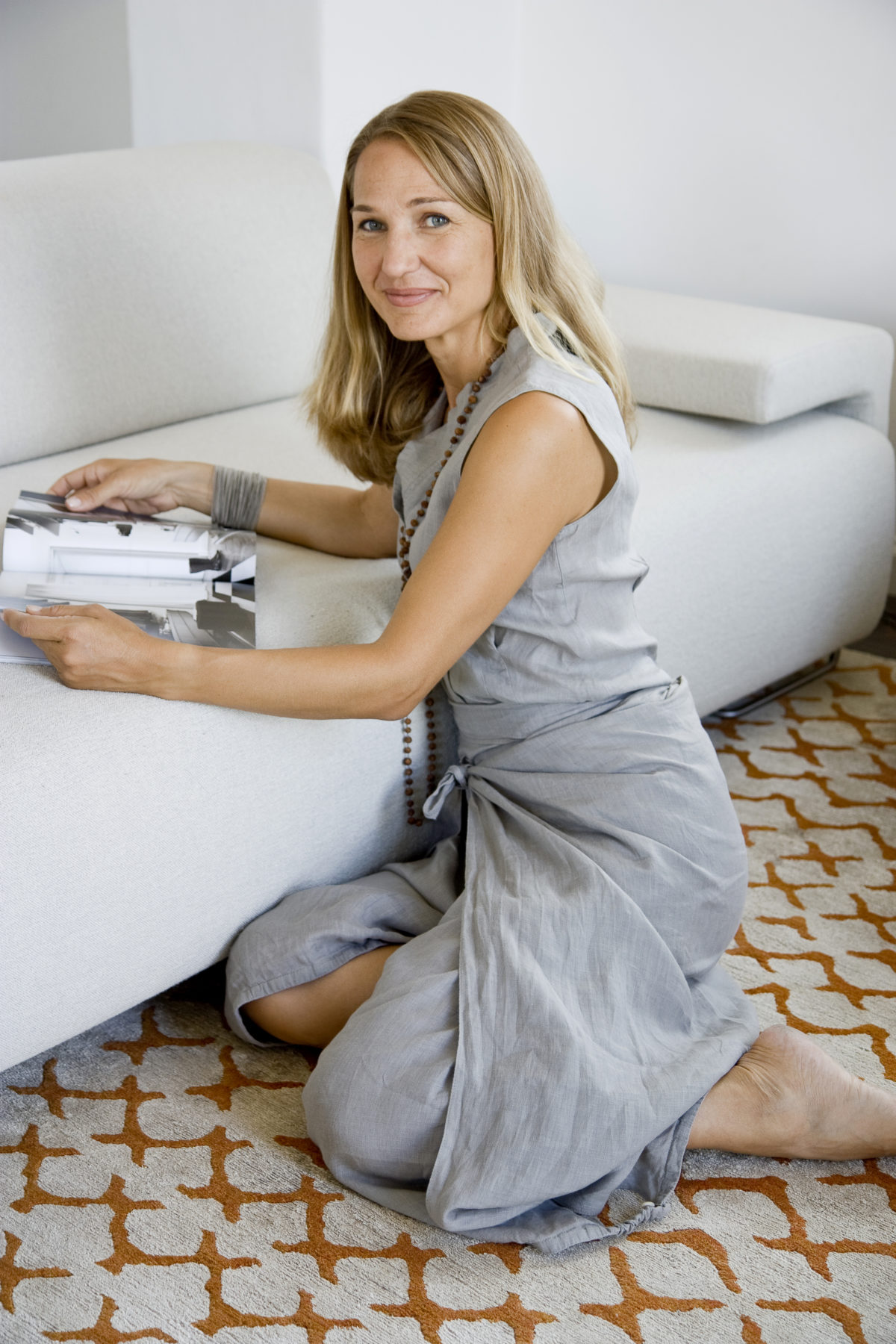 Kristiina Lassus' design sensibility combines a Nordic love of nature and peacefulness with the global influences from her travels. Milan, the design world's de-facto capital and her home base since 2009, also impacts her work.
Although St. Augustine probably never actually wrote the phrase, 'the world is a book, and those who do not travel read only a page,' the saying's sentiment seems to be one embraced by designer Kristiina Lassus.
From a high-school exchange programme in Australia to teenage interrailing around Europe, Lassus has embraced the eye-opening qualities of travel since she was young. During her studies – MA degrees in both Design Leadership and Interior Architecture & Furniture Design from the University of Industrial Arts of Helsinki, with additional postgraduate studies in product development at the Helsinki University of Technology – she continued exploring and lived in Sweden on exchange and later made her home in Australia and Italy.
'Travel, and the opportunity to experience different cultures and different ways of living, is a never-ending source of inspiration for me,' she says. 'And while I don't travel in order to do so, when you have a different backdrop to your life, you also have a new perspective to better understand yourself.'
Although she founded her first design studio in Finland in 1993, she later took up a position as design coordinator for Artek before moving to Italy and becoming a design manager for Alessi. After six years managing projects with international designers Jasper Morrison, Ron Arad and Philippe Starck, Lassus left Alessi to re-establish her eponymous design studio in 2003 from Milan.
'I really loved my position. I was a young professional and it was a perfect match to my interests and education,' says Lassus. 'But when you are a creative person, sometimes there are moments in your life when you have to return to that creativity and explore your own possibilities.'
Exploring creative possibilities in India
It was a chance holiday to India that shaped the future direction of Lassus' design studio towards her current focus on hand-crafted rugs. Her brief holiday lasted seven years, during which time she continued to work on design projects for Alessi—such as the Tibidabo serving set and the A400 series of stainless-steel tea ware.
But in a country where much skilled hand-crafted work is still produced, Lassus couldn't resist the lure of the hand made. After extensive travel throughout India seeking creative inspiration, Lassus ultimately settled on rugs.
'It was actually when I was working at Artek that I realised that there was a niche in the market for rugs,' says Lassus. 'In its day, the company was very avant-garde and I have always admired Maire Gullichsen and her international taste, which I share, but they really did not have a good selection of rugs.'
Although the production of her rugs is now exclusively concentrated in Nepal, the ancient tradition of hand knotting rests at the heart of her designs. Using local wool, natural linen and silk, the wool is carded, spun, dyed and painstakingly hand-knotted by Tibetan immigrants who settled in Nepal in the 1960s.
If the production process of Lassus' rugs is firmly rooted within the traditions of Tibetan making, their designs are just as firmly embedded in her Finnish heritage – understated and subtle colour pallets combined with organic and geometric forms drawn from other ethnic influences.
'Finns are a very meditative people. Our landscape is very graphic and, for a large part of the year, quite empty. There's also a silence which really affords the opportunity to observe nature,' Lassus says. 'Having lived in India and Italy, I think these qualities are perhaps taken for granted in Finland, but you see them reflected in our design and our taste more generally.'
Grown in Italy
If Lassus' design sensibility combines a Nordic love of nature and peacefulness with the global influences from her travels, Milan, the design world's de-facto capital and her home base since 2009, also impacts her work.
'Italy is a very positive place for design and cultural activity more generally. There is a nurturing climate, the soil is full of nutrients, so to speak,' says Lassus. 'There's also the fact that individualism is appreciated and as a designer, you are really envouraged to find your own language.'
As a designer closely involved with craft and hand-making, Italy also offers Lassus an interesting platform from which to observe and participate in the design world's broader resurgence of interest in craft.
'I think I realised around 15 years ago that hand-made would make a strong comeback,' says Lassus. 'But the new opportunities provided by e-commerce have allowed designers interested in materials and making to find a market for small-batch and limited-edition production.'
Though her work is rewarding, balancing the demands of her dual roles as designer and successful entrepreneur means that Lassus has less time to dedicate to her design work. At present, Lassus is trying to set aside the time to create a new collection of rugs for next year's Milan furniture fair.
When I ask whether she thinks she will remain in Milan for the foreseeable future or make another adventurous move, she says laughingly:
'Well, I'm certainly not afraid of making drastic changes and I've always had great experiences in the past. But now that I run my own business, it's more complicated. Once I get someone else to run my business, who knows what the future holds.'