Weekly Sneak Peek: Tallinn Music Week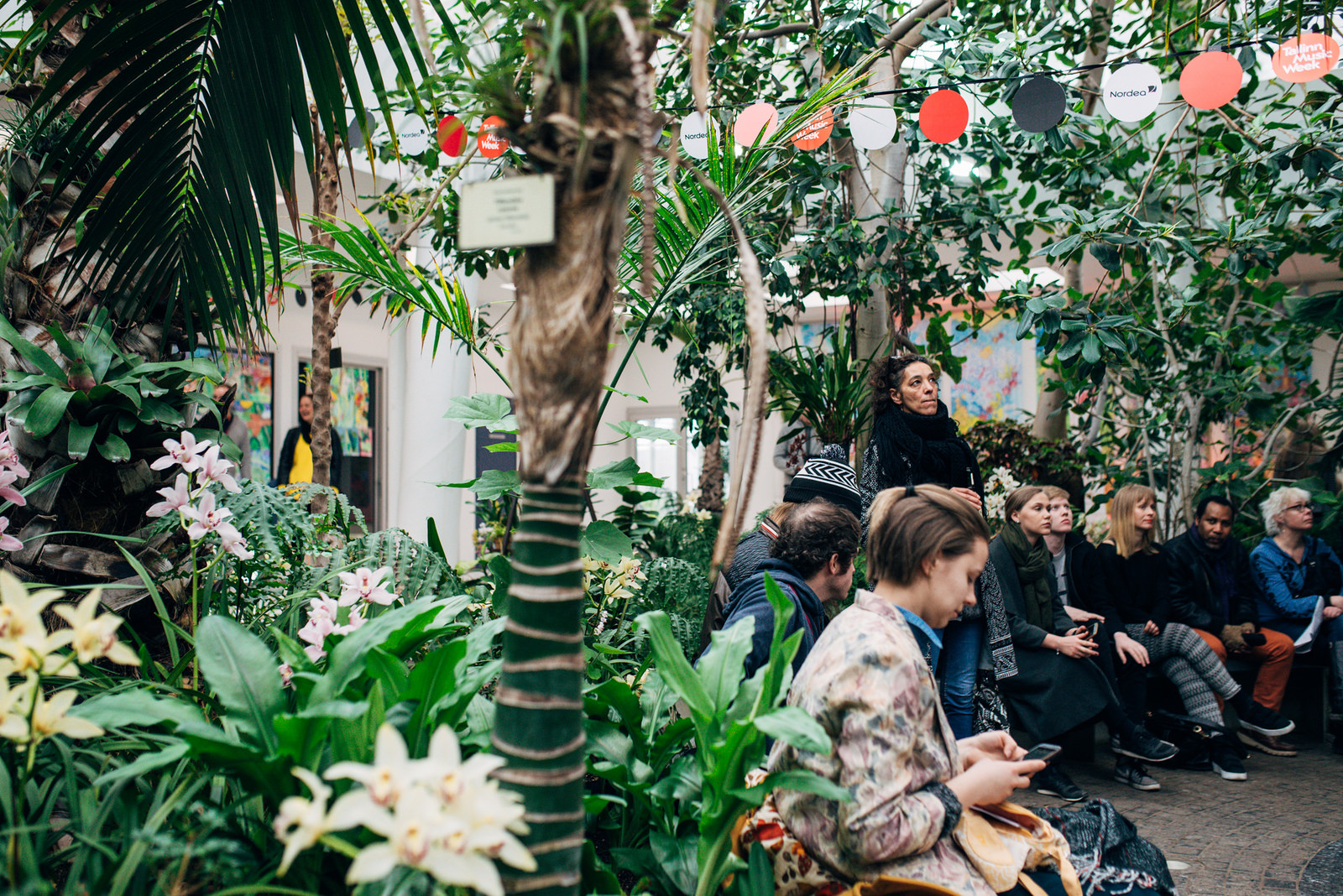 Tallinn Music Week invites Helsinki Design Weekly readers to gigs in parking garages and bookstores, to workshops and a conference and to explore the local Design Market. Weekly Sneak Peek is a promotional article series to present design novelties and events.
Who?
Having grown from a professional event to a major urban festival and conference, Tallinn Music Week is organized for the 10th time this year. The Tallinn Music Week events are arranged all over the city in April. In addition to fantastic gigs, there is a conference featuring awesome speakers and workshops, a Design Market and pop-up restaurants.
"According to our motto, Tallinn Music Week is an urban festival representing the music, art and ideas of tomorrow," says Helen Sildna of Tallinn Music Week.
What?
During Tallinn Music Week, the performances take place in bookstores, offices, old garages, the botanical garden and private homes.
"This year one of the gig sites is the parking garage of Rotermann City. We want to offer our audiences completely new experiences regarding the location compared to normal festival performances," Sildna explains.
In addition to the music of the future, the main themes of Tallinn Music Week include new economy, future cities and design thinking. The two-day Creative Impact conference addresses design, new technology and urban design. In addition, it'll clarify current gender policies in music and other areas. Keynote speaker is Kersti Kaljulaid, President of Estonia.
Design enthusiasts are further blessed with Design Market organized in cooperation with the design centre of Estonia.
"The market will feature clothing, accessories, ceramics, furniture, textiles and many more from carefully selected designers and brands," says Jane Oblikas of Tallinn Music Week.
In addition to the best designers, the Design Market will present guests from Lithuania, Latvia and Finland.
Where?
Tallinn Music Week can be seen and heard all around the centre of Tallinn. The Creative Impact conference and the Design Market take place at Tallinn Creative Hub.
Creative Impact & Design Market
Kultuurikatel
Põhja pst 27a
When?
Tallinn Music Week from 2 to 8 April
Creative Impact on 6 and 7 April
Design Market on Sunday 8 April from 11.00 to 19.00
See the entire Tallinn Music Week programme.
Why?
Tallinn Music Week and the Creative Impact conference form an important forum for the creative communities in east, west and central Europe. The conference provides quality networking opportunities and suggests solution-oriented ways of working.
"We have an abundant programme full of surprises and opportunities to stretch one's imagination and experience unexpected things," Sildna says.
The event celebrates expertise, curiosity, creativity and equality.
Weekly readers get 10% discount on Tallinn Music Week tickets! Buy your ticket here using discount code FIN2TMW. Please note that the price will go up after 13 March.
Weekly Sneak Peek is a curated series of promotional articles. If you want your collection, product or invention to premiere among Finnish design forerunners, contact us by email at info(at)helsinkidesignweek.com.