Helsinki Design Week's 2018 identity is by Kuudes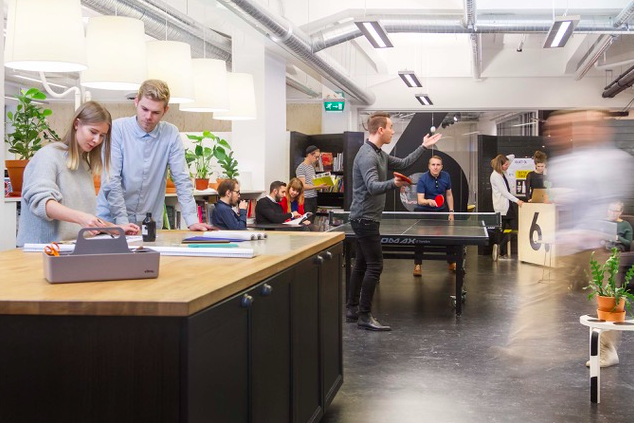 Helsinki Design Weekly spoke with concept designer Matti Lehto from Kuudes Agency that are behind the visuals of this year's festival. The strong and well well-reasoned balance between the imagery and texts wish to raise thoughts and emotions once the festival approaches.
Can you define Kuudes and its purpose?
Based on consumer insight, Kuudes creates new service and product innovations and implements them through engaging design. A multidisciplinary service-design approach is present in everything we do: we develop concepts together with the users to create something that works in practice, too, not only on a screen.
Why did you want to design the Helsinki Design Week 2018 graphic appearance?
Design is often seen through a very narrow slot, and we've always wanted to show what design can be to a wider audience. Helsinki Design Week is definitely the most important and loved operator in this genre, appreciated by both the design community and the general public. That's why we enjoy working with HDW. We're planning to organize our annual opinion-leader event Nordic Food Branding as part of this year's festival.
Where did you find inspiration to create the HDW look and who's behind it? What do you want to communicate with the look?
The theme for 2018 is TRUST, and we find it utterly inspiring: it's understandable and omnipresent, yet abstract and unknown. This enables us to play with the concept of trust: we wanted to encourage people to see the theme from a new angle, you see. The photos express trust in an interesting way that provokes questions rather than provides answers. We're not pushing an obvious, incisive view of trust but suggest that you need to create your own idea of trust based on how the text and the images work together. Koski Syväri did a marvellous work with the photography. They brought their ideas to the table and executed a set of photographs that bring our vision to life perfectly.
The look has been created together with Helsinki Design Week by Piëtke Visser (creative director), József Gergely Kiss (designer), Jérôme Bodin (designer), Matti Lehto (concept designer) and Wilma Halén (project manager) from Kuudes.
What else are you working on at the moment?
We're increasingly participating in large, strategic transformations, making them into a routine by product and service innovation. People come to us more and more often for digital competence, and that's where we've invested. Shopping centre Easton Helsinki that opened in the end of last year is a fine example of work that only Kuudes could do: we helped with everything from the commercial concept to customer insight, service design, visual identity and interior design. There are more and more projects where our whole personnel is involved.
At the moment, we're working on consumer insight in China. Our partner is the University of Fudan, one of the most appreciated educational institutions in the country. This is a continuum to the consumer awareness research pursued in Finland and Sweden, but this time we're on a different mission: we want to help the Nordic food companies internationalize on the largest markets of the future. Design and profound consumer insight determine who survives on the market. There's huge potential out there, and we want the Nordics to make use of it. The results of our work will be published during Helsinki Design Week!
What is your message to the visitors of the visitors?  
Trust and design have many things in common. They both exist everywhere. There's good and bad design, but trust either exists or doesn't exist at all. In any case, we're forced to live with them.
We hope that this year's festival makes people think how to create better design and thereby increase trust in the society. Hopefully the identity we've created will encourage all festival-goers to ponder this question.