Lokal Kollektion is shaped by emotion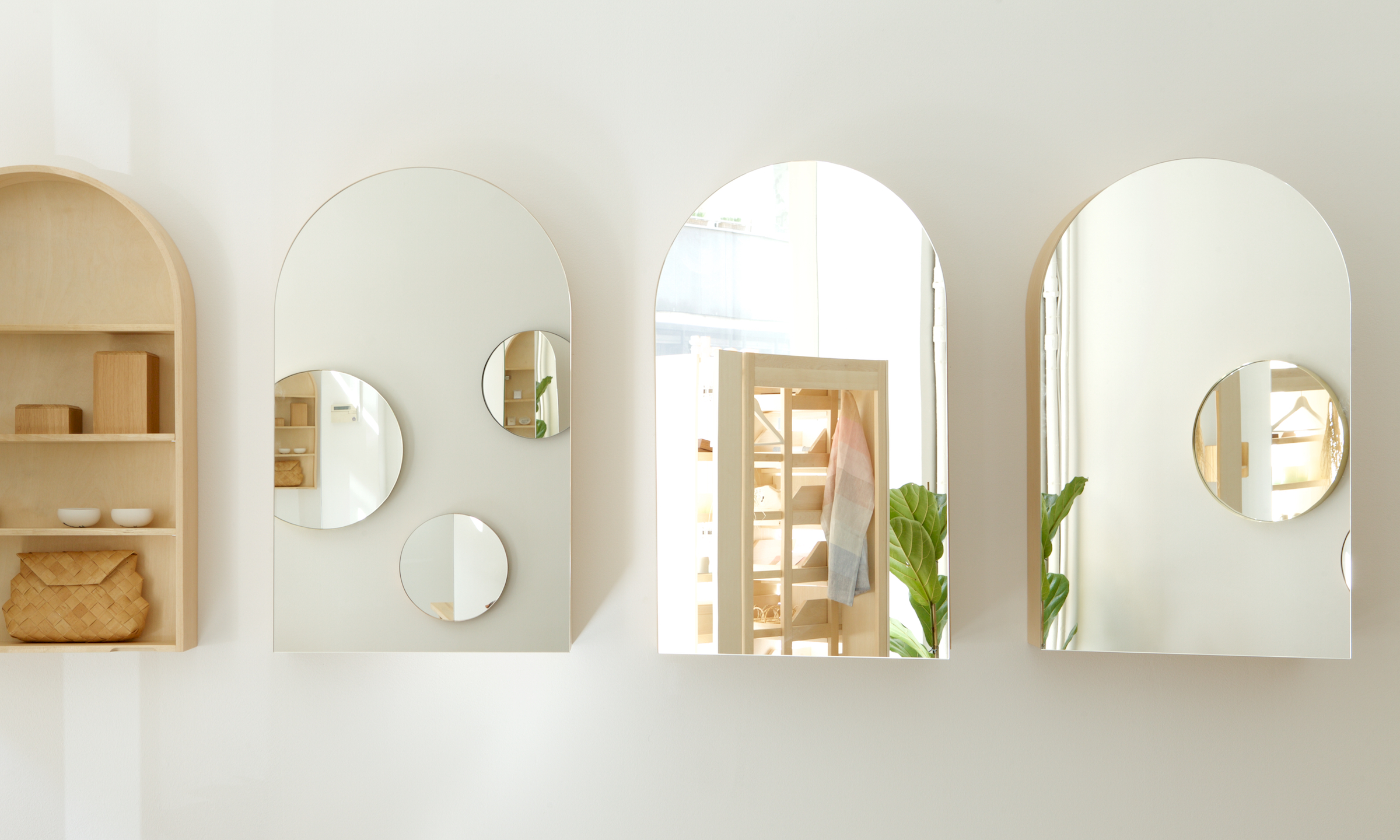 Lokal is an art gallery and concept store on Annankatu in Helsinki. Founded by photographer Katja Hagelstam in 2012, Lokal is a community built around a creative space whose operations can be crystallized into one idea: "Living with art and objects that matter." The exhibitions in the Lokal gallery change monthly, and the attached store provides an opportunity to purchase a unique work of art or an interior design item from a limited series.
The latest launch is called Lokal Kollektion; it's a collection built over several years to include beautiful, independently produced utilities. Lokal promotes a curated lifestyle: you need fewer items of better quality than you perhaps realize. The twenty designers of the Lokal Kollektion are among the top names in Finland: Johanna Gullichsen designed a seat cushion that is perfect for stairs, Antrei Hartikainen designed the PINO box, Veera Kulju's product is a dishtowel called True Colours, and Klaus Haapaniemi created the Moonflower evening bag. The collection also includes modern classics, such as the VINO mirror by Iina Vuorivirta and the AVATA cabinet by Hanni Koroma.
Helsinki Design Weekly visited Lokal Plus space and had a cup of coffee with Katja Hagelstam and shop manager and designer Ida Thompson Coon to figure out the origins of the Lokal Kollektion series.
"Lokal's business has always been about differentiation: we've wanted to provide something that is not available elsewhere. Being unique and local are values that are important to us. During Helsinki Design Week 2017 we understood that it would be a good idea to create a consistent series of the products," Hagelstam recalls.
Lokal Kollektion has been organically built over several years. Without hurry, carefully and naturally. At Lokal, people value emotion. When creating something new, it's often said to "feel right".
Is there a pattern by which a Lokal Kollektion product is being made?
"Each product meets a need. We receive a lot of suggestions and ideas. Thanks to our comprehensive connections it's easy to find a maker with whom we develop an idea further. The ideal of continuity lies in the core of the Lokal Kollektion project. Exhibitions are always temporary and often short-term. With our own products we can create something genuinely sustainable, crescent and long-term."
Lokal Kollektion is an elegant argument against fanatic trendiness. The household products have been made to last. The women of Lokal think the risk is worth taking: "Items for the home and art should only be bought based on emotion."
As we mention Helsinki Design Week's theme TRUST, discussion turns to young talents. "When shopping, we must trust our own instincts and feelings as well as the young designers and artists. Speaking of young artists, many visitors say to be eagerly waiting to see what is to come of them. It's a nice gesture, of course, but questionable at the same time. It means they are not ready to trust the moment or feeling of decision-making," Thompson Coon ponders.
"Purchasing art could be thought to be more about trusting oneself and less about investment. Of course a work of art bought for the home can be an investment, but you never know. The most important thing is that the item is in your house or on your wall every day. That creates sustainability," Hagelstam continues.
Some of the Lokal Kollektion products have been created by artists.
Designer Renata Jakowleff is presented as an artist in Lokal but the hand blown drinking glasses she designed are part of the collection and therefore in small scale serial production. This is a good example of Lokal's operations. Lokal's current "Exhibition #51: Printemps by Nathalie Lautenbacher and Naoto Niidome" is an art exhibition with unique artwork, but just a few steps up the store section you can buy a coffee cup that Lautenbacher has designed.
Thereby the space, the designers and the projects all support one another and enforce the symbiosis of art and functionality.
"We're lucky to meet such beautiful objects and fine people daily. Encounters at Lokal have created the community, and we want to spread everything related to this… Whether it's a product in our collection, a small event or any other new form of being. We wouldn't be here without the makers around us," says Thompson Coon.
What will the Lokal community do next? What would be a dream project for the future?
"A Lokal House! Or a hotel! It would be wonderful to design a comprehensive Lokal experience."
When daily objects turn into art, daily life can become a sort of art, too.
Exhibition #51: Printemps by Nathalie Lautenbacher and Naoto Niidome until 10 June 2018.
Lokal Kollektion in Lokal Plus (Annankatu 11, showroom open upon request during Lokal Opening Hours)
Lokal Helsinki
Tue-Fri 11-18 Sat 11-16 Sun 12-16
Annankatu 9 00120 Helsinki