Weekly Sneak Peek: Lapponia Jewelry – The Kuu Collection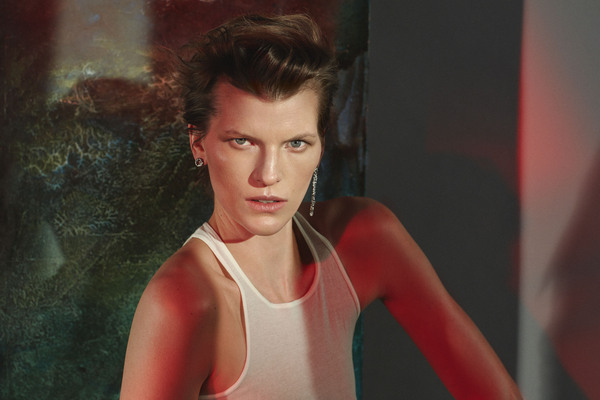 Martin Bergström has created new impressive jewellery for Lapponia, The Kuu Collection, that perfectly represents Lapponia known for its bold designs. Weekly Sneak Peek is a promotional article series to present design novelties.
Who?
The Kuu Collection designed by Martin Bergström for Lapponia Jewelry is a fine example of his impressive style. Bergström is inspired by intriguing shapes in nature. Through his work, roots, decay and organic elements find new abstract forms that have made his signature style.
Bergström cooperates with various international fashion and interior design brands, creating fascinating patterns and collections for them. In addition, Bergström is constantly creating collections for his own exhibitions and presentations.
What?
The Kuu Collection combines organic forms with modern fashion. According to Bergström, the many individual pieces of jewellery included in the collection can be mixed in various ways. As the designer he wants the user to create the final touch by deciding which pieces to mix and how.
The lightness of the moon and the dark northern sky inspired Bergström to create this collection. "The moon has always fascinated me – it's a mystical element that greatly impacts our everyday life. The moon accompanies the tides, the seasons and moods that impact life on earth more than we understand," Bergström explains.
For example, The Kuu Collection includes five different earrings that are sold separately but can be combined freely. Moreover, it includes the iconic Lapponia chain as an oxidized version originally designed by sculptor and artist Björn Weckström who has created the Lapponia idiom. "With this collection I wanted to respect the Lapponia tradition and Weckström's work," Bergström says.
Where?
The Kuu Collection is available through selected Lapponia Jewelry resellers and at www.lapponia.com.
When?
The Kuu Collection was launched in the end of April, so it is available right now.
Why?
The Kuu Collection represents a completely new style of jewellery design: it is bold and prominent and will lead Lapponia to a new era. At the same time, the collection is an homage to the Lapponia tradition. In the 1960s, entrepreneur and visionary Pekka Anttila with designer-artist Björn Weckström blazed their way to public awareness with completely new kind of jewellery design. When they first presented their work to stores, they were asked to try again in 100 years.
In 1965, one of Weckström's designs, "The Flowering Wall", won Grand Prix in the International Jewelry Contest in Rio de Janeiro. Thanks to its outstanding and unique designs, the company gathered interest internationally, which helped the domestic market accept their new idiom in jewellery.