Design Delivered aims to bring design closer to people by delivering it to their homes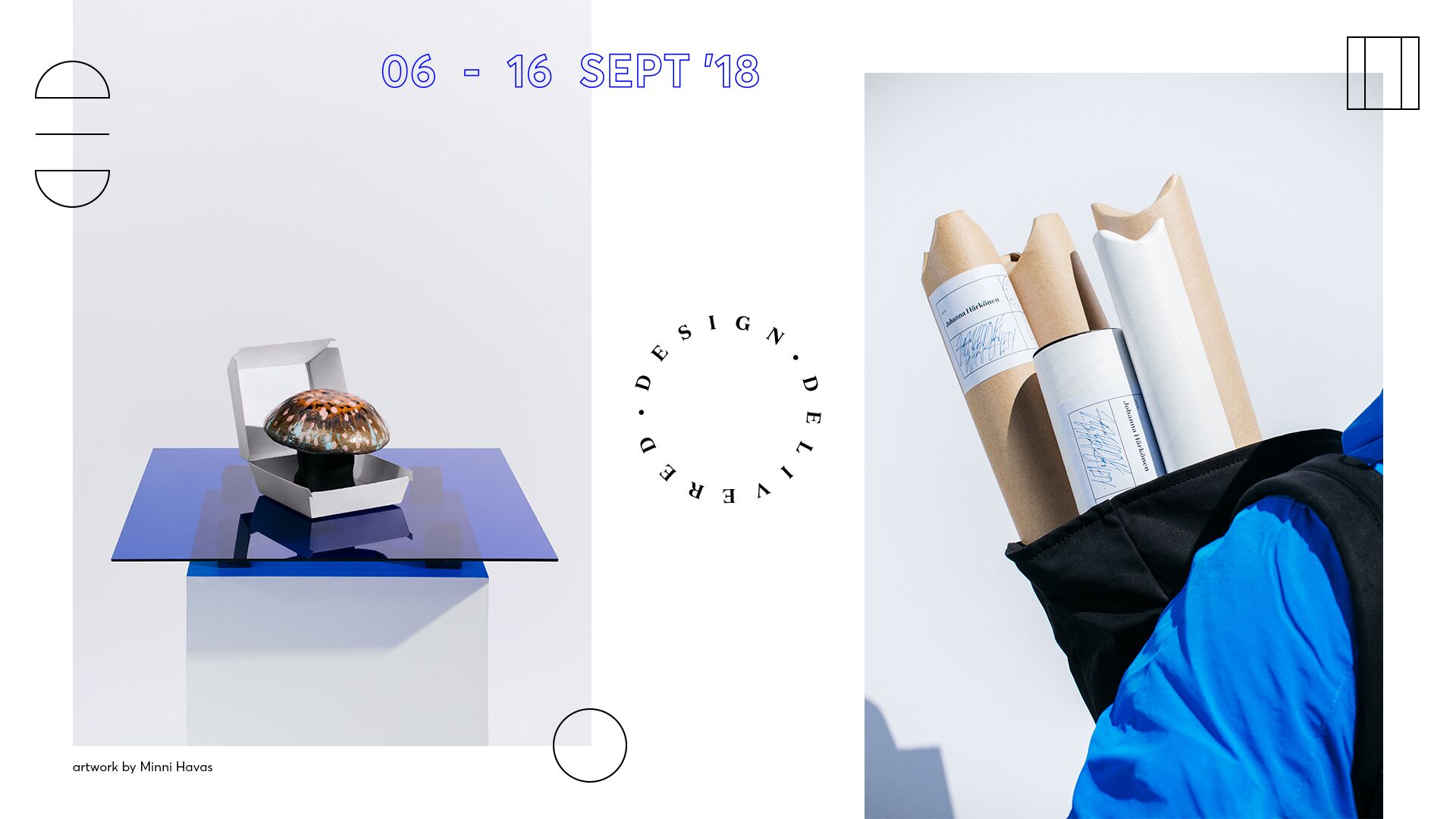 Technology company Wolt brings grassroots artists and designers into spotlight by delivering their design to people's homes during this year's Helsinki Design Week festival.
The project, named Design Delivered, is first of its kind. It now calls young designers of different creative fields to submit their works starting from today on the project website. The design item can be printed, a visual art piece or jewelry design. Pretty much anything as long as the item is suitable for delivery. The design offering updates every day. The pieces are sold sold through Wolt and delivered immediately to the buyers in the Helsinki inner city area. When a piece is sold, its designer gets the price they have set for it in its entirety. 
In addition to Helsinki Design Week, the partners of Design Delivered also includes Aalto University's department of arts and design with their soon opening Aalto University Shop, that display and sell student designed goods. One day during the campaign will be dedicated to its design students.
The designers and pieces picked for Design Delivered will be chosen by a jury consisting of acclaimed makers and doers in food and design. The jurors are Chef and food stylist Meri-Tuuli Väntsi, Conceptual Chef and Creative Kozeen Shiwan, the young designer of the year 2016 and creative director Laura Väinölä as well Facebook's creative director Teemu Suviala.
On top of this, the jury picks three especially promising designers from the nominees. These designers receive a grant of 1000 euros called Feeding Creativity. The chosen designers can use the award money as they see fit.
As a part of Design Delivered, one of the jurors, top chef Kozeen Shiwan, will also run a pop-up restaurant. The menus are based on Shiwan's fine dining classics and are specially designed for delivery. Design Delivered is made possible in cooperation with Wolt, design agency Kallan & Co and Helsinki Design Week.
Design Delivered is accepting submissions now. Designers are asked to submit their work here.