Data-Driven Design Day programme for 2018 published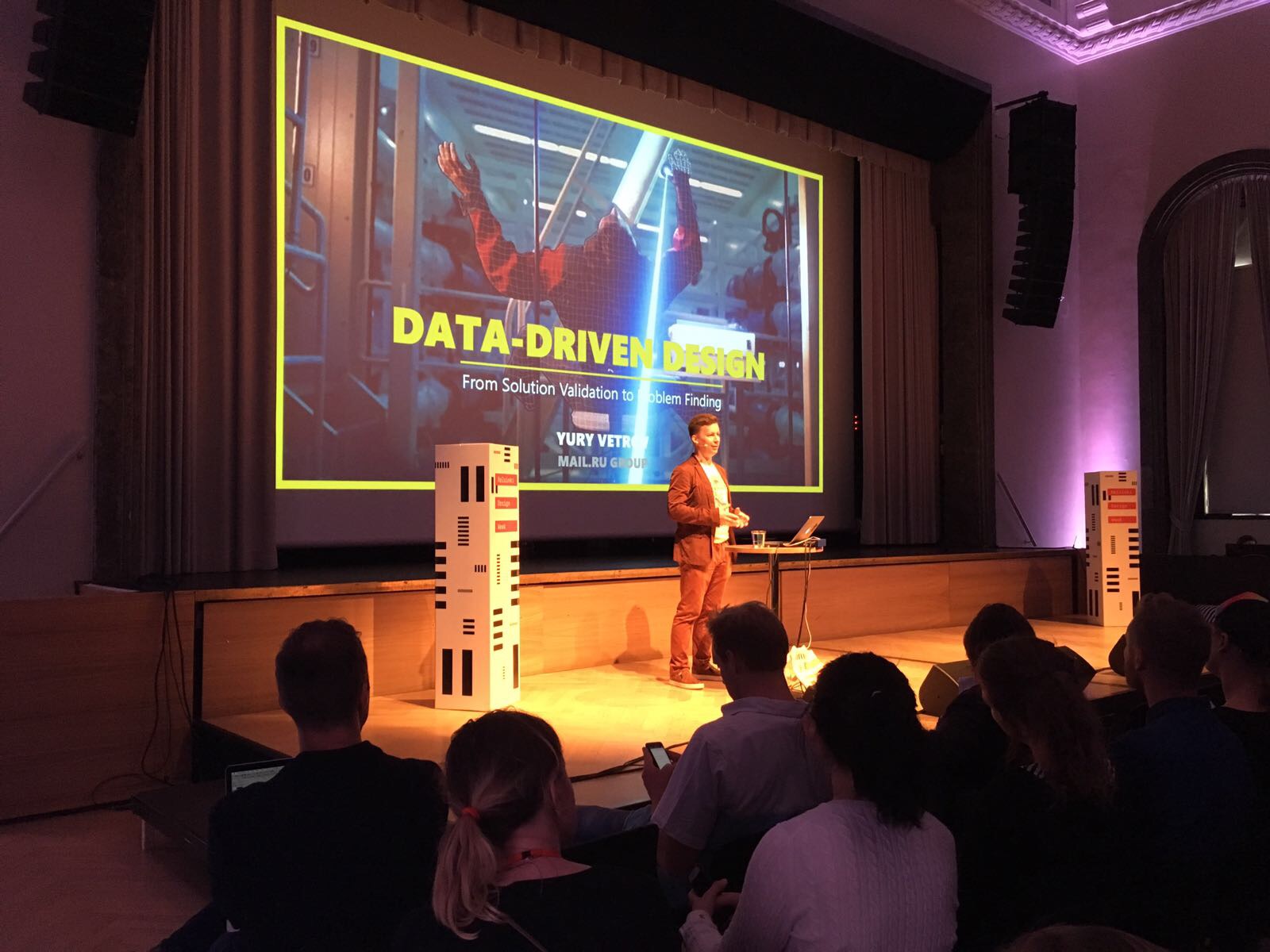 Data-Driven Design Day encourages organizations to utilize data throughout their operations. This year's theme is Seamless Experience. The speakers at the event address improved customer experience and business by means of design and data.
Utilizing all the data masses available is critical for a company to create a seamless multichannel customer experience. This year's Data-Driven Design Day focuses on using design to help integrate different device-specific service experiences.
Curating the event for the fourth year, lecturer in design Lassi A. Liikkanen promises that Data-Driven Design Day is targeted at all people interested in utilizing data for service development as part of the design and in conceptualizing and developing smart solutions.
"Nowadays we encounter customers in various digital media all the time. The speakers will address the way data is collected and utilized in their organizations and which changes this has generated," Liikkanen says.
During the day, we'll hear about Zalando's way of creating outfits algorithmically in order to bring the store closer to users and YLE's point of view on changes in the role of the news media in the era of artificial intelligence and personalized data. In total, the event will introduce 12 speakers representing e.g. travel and traffic services and various media: Zalando, YLE, Sygic, Aurinkomatkat, MaaS Global, Elisa and Avaus. See the complete programme and speakers below.
The event is organised in partnership with Avaus and Clarion Hotels. Buy your ticket to Data-Driven Design Day, 13 September, here. 
Data-Driven Design Day speakers and talk titles in order of appearance
HDW / Lassi A. Liikkanen: Welcome DDDD2018
Lassi A. Liikkanen is an Adjunct Professor of Human-Centred Product Design at Aalto University and a Business Designer at Fourkind Ltd., Finland. His professional portfolio includes multi touchpoint design for numerous medium and large European companies across. His research interests lie in advanced service design practices and the perfection of Finnish sauna design.
Avaus / Tom Nickels: Future proofing your marketing capability – the yin and yang of emotions and rationale
Tom Nickels  is a Co-founder and a board member of Avaus Marketing Innovations Oy, a Customer Engagement Company focusing on Sales-Driven Marketing. Tom has over fifteen years of experience as a strategy consultant and change driver to major firms in finance, media, travel, retail, utility, and telecommunications.
YLE / Jarno Koponen: AI for news media
Jarno Koponen combines intelligent systems, data-driven practices and human-centred design to build pioneering products and teams. He is currently the product lead for Yle Uutisvahti (NewsWatch), an industry-defining personalized news app of Yle, the Finnish Broadcasting Company.
Elisa Oyj / Jonna Rantanen & Esko Kurvinen: Creating seamless experiences in a multi-channel world at Elisa
Jonna Rantanen is service designer and design researcher. At Elisa she is leading the Omnichannel CX team, which studies customer behaviour, needs and pain points. The team facilitates experiments to test the hypotheses of meaningful and seamless experiences across the ecosystem. Esko Kurvinen is a Research Manager at Elisa Oyj.  
Zalando / Jay Kaufmann & Vilma Sirainen: Bringing data to life: Principles and processes for leveraging machine power for human good
Vilma Sirainen is a Senior Product Designer at Zalando SE, where she leverages user-centred design and collaborates with Data Scientists to personalize fashion commerce experiences.
Jay Kaufmann heads up the design teams for Search, Personalization and Information at Zalando.  
Aurinkomatkat / Ilari Pohjola & Elina Martikainen: Back to the top with top class digital customer experience
Ilari Pohjola is the Aurinkomatkat eCommerce team leader and a member of the Aurinkomatkat management team. Elina Martikainen is an Aurinkomatkat mobile application product owner and has +10 years background in Aurinkomatkat.
MaaS Global / Brylie Christopher Oxley & Apaar Tuli: Designing the Future of Urban Mobility
Apaar Tuli is a product designer with a background in interaction design, architecture and urban planning. As the design lead of Whim, he has been closely involved in designing for the world's first MaaS platform. Apaar also happens to be a passionate traveller, film director and year-round cyclist. Brylie Christopher Oxley is an advocate for free/open source software and open data. He has worked as an architect and project coordinator for several open source projects, solving problems in areas such as participatory democracy and elder care. Brylie currently works as a senior developer at MaaS Global, in Helsinki, Finland.
Sygic / Jozef Ockay: How A/B testing of Sygic navigation app changed our approach and how we test today
Jozef Ockay is a UX Designer & Consultant with 10+ years of experience from startups, fintech, government and corporate sectors. At Sygic, he helped to build the Design team in the past two years and is designing meaningful experiences across multiple platforms.