Local flavours and delicacies on offer at the New Market loft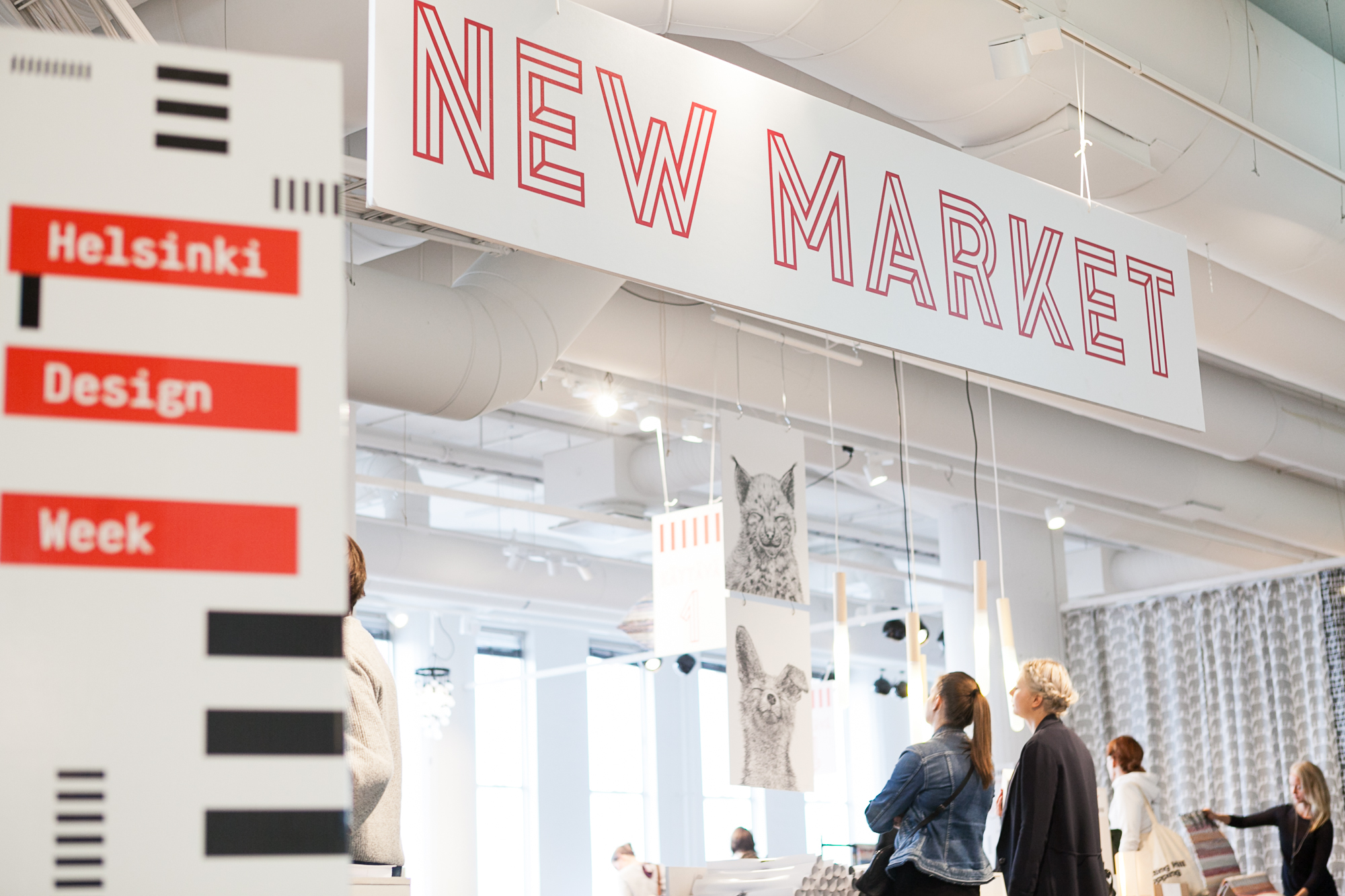 This year the New Market has teamed up with Ruokatieto, a Produce of Finland distributor, to offer new kinds of experiences related to Finnish food and local specialties. The loft will house 22 food producers and brands in total.
Many of the providers selected for the New Market loft produce their merchandise independently from scratch. These include I'm Blue, a blueberry lemonade developed by four Finnish high schoolers, Härtelö vegetable-based ice cream and quinoa from the organic farm Rainingon luomutila. Among the produce, you'll find items not very well known to Finns yet, such as EntoCube's edible insects. The textile partner of the event is Finlayson.
According to Ruokatieto's project manager Eeva Heikkilä, Finns appreciate Finnish food and origin. They particularly appreciate safety, reliability, trustworthiness and traceability. Heikkilä says these values lead to our daily food being fresh and pure. Appreciation is shown in different ways: some like to cook at home while others want to experience food in restaurants.
Heikkilä has seen that the local-food trend has more and more led Finns to where the food is produced. Fishing, hunting, berry picking and traditional market place shopping have again become a more active part of our collective life. According to Heikkilä, Finns' a strong relation with nature has become even more highlighted by the food trends.
Favouring local food is a trend that supports this idea. Successful producers increasingly share one common feature: they use their own persona or farm in their marketing. This makes their produce more trustworthy in the eyes of Finns, who appreciate responsible business. Heikkilä confirms that consumers more and more often want to see who's made the product and who stands behind it. By providing a face for the product and by actively promoting vegetarianism, for example, the farm or a field can be brought closer to the consumer.
In addition to food samples, the New Market programme will feature food-design discussions and food-related info spots. On stage, we'll taste, see, hear, feel and smell food thanks to the 15-minute tastings organized by Produce of Finland during the weekend. Blogger Tuunaajamutsi ("Crafty Mum") will inspire us with her food-related discussion panel: how to re-use food packaging in fun and creative ways.
In addition, innovative small food companies will be interviewed on stage. Just like last year, we'll also enjoy restaurant Loop's vegetarian dishes that help reduce food loss and waste. Below you can read through the complete programme, including the brands and the food items on sale.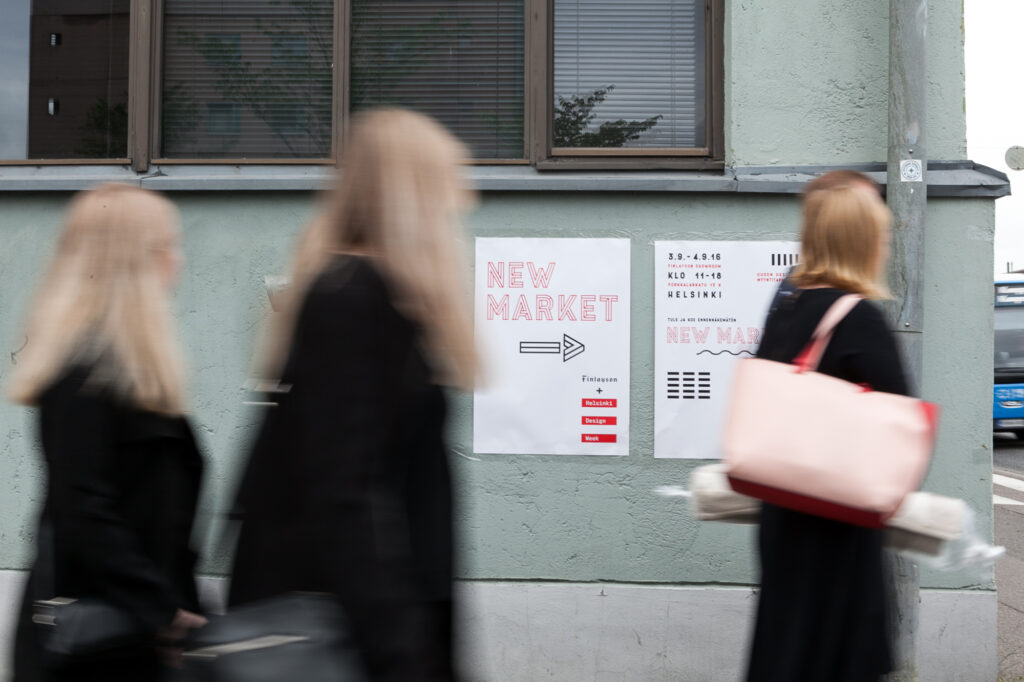 NEW MARKET x FOOD BRANDS
Agrifutura Oy / NAMS-tomaatit: Agrifutura is founded 2016 and it is producing high-quality tomatoes, branded as NAMS. Everything what we do in our production or packing is focused to be ecological and sustainable. Even our tomato box is 100% wood fibre and it keeps tomatoes fresh and hygienic on their way to consumers.
Arctic Forest Foods Oy / Arctic Superfoods: Arctic wild herbs combined with Finnish berries and oats will keep your hunger at bay for a long time. They make a terrific recipe for success! You'll love our EVÄS snack bars: Wild Blueberry & Birch Leaf, Lingonberry, Cranberry & Nettle, Sea Buckthorn & Spruce Sprout, Wild Blueberry & Dark Chocolate. Our products do not contain additives, milk or added sugar. They are made in Finland and gluten-free.
Finnviini Oy/ Ainoa Winery: Ainoa Winery is a business founded by two immigrants. The ground purpose of the company is to make good wine. The producers say some of their best ingredients grow in the Finnish forests. The many international awards given to Ainoa Winery's wines prove this. The Finnish forest is their vineyard!
Cahfi / Cahfi: Cahfi offers you a new and easy way to have fresh coffee whenever and wherever you want. The world's best coffee brands in a familiar interface – the Dip Bag, or Easy Bag as we call it – guarantee a fast, fresh and very personal coffee break. All you need is a cup of boiled fresh drinking water – no devices at all!
Hel Sieni / Helsieni: Helsieni is a circular economy company that grows mushrooms in local recycled materials, such as coffee grounds. Our objective is to produce healthy local food in Finland and nearby. Helsieni has just kicked off its business and is looking for people and companies who believe in local production, city farming and circular economy.
I'm Blue / I'm Blue: I'm Blue is a blueberry lemonade beverage developed by four Finnish high schoolers. It contains 23% Finnish wild blueberry, less sugar than normal soft drinks and no artificial additives. This lemonade, which won the Finnish championship and represented Finland in the World Expo, is now more widely available in Finland.
Jukolan Juusto / Jukola Cheese: From the dairy farm of Jukola in Leivonmäki. With a strong feel for cheese and for the love of Cheddars, the people working in our cheesery feel passionate about making the most delicious cheese in Finland. The milk comes from our own farm, milked in the morning. We follow the Finnish cheese-making tradition with an ambition to give people some unforgettably tasty moments with our cheese. These are the ingredients that help us produce genuine Cheddar cheese to be savoured in good company or for one's very own pleasure.
Karviaisten tila / Power Bean: The Karviainen Farm has developed a superfood product series called VOIMA-PAPU (Power Bean) of broad beans, available in grind, flour, whole bean or roasted. We grind our own beans in a mill that is only used to process broad beans. The bean is a brilliant substitute for meat for vegetarians and an excellent product to enrich any diet. Broad bean contains 30% protein and 14% fiber.
Kuorttinen Juha, Satu-Anne, Aki-Pekka and Lassi / Kuorttinen's Organic Eggs: Kuorttisen Luomukanalais the oldest organic egg farm in Finland with more than 20 years of experience in the business. We are the only ones in Finland feeding our chicken with organic oats. The best possible feed and care mean that we receive excellent organic eggs from our chickens.
Lipasu Oy / Härtelö: An innovative new ice cream product made of vegetarian foodstuff. Härtelö's main ingredient is Finnish broad bean. At the New Market, we'll make the world a better place with three delicious flavours: fresh Lime & Passion Fruit, soft and rich Raspberry & Rosemary and intensely dark Mocha & Chocolate. This stand will make your heart melt with the coolest ice cream!
Mimis Kotipellon puutarha / Mimis Garden: A family business that produces high quality sprouts and edible flowers in Nousiainen and Uusikaupunki. Mimis Garden has more than 100 different plant varieties in production, and they are widely available through the HoReCa wholesale chain around Finland. We export to Hong Kong, Sweden, Iceland and Estonia, for example, and new countries are added to the list all the time.
Murtolan HamppuFarmi Oy / HempFarm:HamppuFarmi(HempFarm) provides a nutritious, ecological and clean Finnish addition to your daily diet. It suits everybody and is easy to use in cooking. We are a family business located in western Finland and the leading domestic provider of hemp oil products.
Oy Linseed Protein Finland Ltd / Valo24h: Valo24h is a Finnish series of superfood products. The series consists of five different products. Made from Finnish roasted flaxseed and berries, they are naturally gluten-free and proudly represent the Produce of Finland brand. Flaxseed is known to help digestion, and it contains a surprising amount of omega-3 fatty acids and protein as well as lignan, the natural anti-oxidant of flaxseed.
Päivärinteen ruislastu avoin yhtiö / Päivärinne Rye Flakes: The original Päivärinne Rye Flakes are baked in a family company in Savonlinna. The bakery is located in the countryside, in the village of Makkola. We source the rye from local farmers and use our own mill at the bakery to grind the flour. Our starter dough has been passed down from generation to another for at least a hundred years.
Rainingon Luomutila / Organic Farm Rainingon Luomutila: This organic farm is located in the Inkoinen village in the municipality of Lieto right by the Paimionjoki river. It is part of a national heritage landscape area. The Raininko family grows and refines quinoa and sells it directly to consumers. Quinoa can be used to make porridge, risotto, salads, casseroles etc. Nutritious and naturally gluten-free, it can be considered one of the finest superfoods.
EntoCube / Samu: Samu brings healthy, environmentally friendly and delicious edible insects on the Finnish market in unique forms and colours. Let's all get crazy about insects by tasting Samu's edible crickets at the EntoCube stand!
Snafu Oy / Silmusalaatti: The Silmusalaatti greens are grown in a greenhouse in Vaarla of Vantaa, only 15 km from the centre of Helsinki. They are basically very simple to grow as long as the conditions are designed and monitored carefully. The sprouts grow in a box, and when it's time to sell, we just close the lid on the box. This is why there are no cuts or bruises that can spoil the product. The packed products are cooled and transported refrigerated to greengrocers.
Lagom / Snäkkäri: Lagom's delicious, high-in-fibre Snäkkäriis a Finnish crispbread with seeds. It's made of pure oats at the Ullan Pakari bakery. This gluten- and milk-free vegan bread suits nearly every diet. It does not contain nuts or sesame seeds and is a safe product for people who are allergic to nuts.
TÄHTIKUOHARIT OY / Sihinä: Greetings from the pure nature of North Karelia. Tähtikuoharit Oy is a company that makes non-alcoholic sparkling beverages. Their Sihinä("Sizzle") brand provides tasteful and rich alternatives for every occasion. We appreciate genuine flavours that remind us of summer freshness despite the season.
Verso Food Oy / Härkis: Verso Food is a Finnish company whose mission is to develop tasty vegetarian alternatives from food grown in the Finnish fields. Our HÄRKIS® product is made of Finnish broad beans grown in Ostrobothnia. Our products are excellent sources of protein and dietary fibre, and they do not contain soy. Local ingredients and production are near to our heart, and so are good taste and ease of use – these are the things make cooking and eating a joyful thing.
Suomen Agrometsä Oy / Gifts from Metsä: At Gifts from Metsä, we believe that everybody should have an opportunity to experience the joy of growing your own mushrooms for food. This is why we produce harvest-ready logs of shiitake mushrooms. Come get your own and learn how to grow delicious mushrooms at home or in your garden!
Omenasieppari / Apple Catcher: Omenasieppari is a socially responsible company that employs people with a challenge or special needs to save the apples that otherwise would be left unused in the trees. We squeeze 100% pure and delicious apple juice that tastes like happiness and opportunities!