Daily Tips: Saturday, 8 September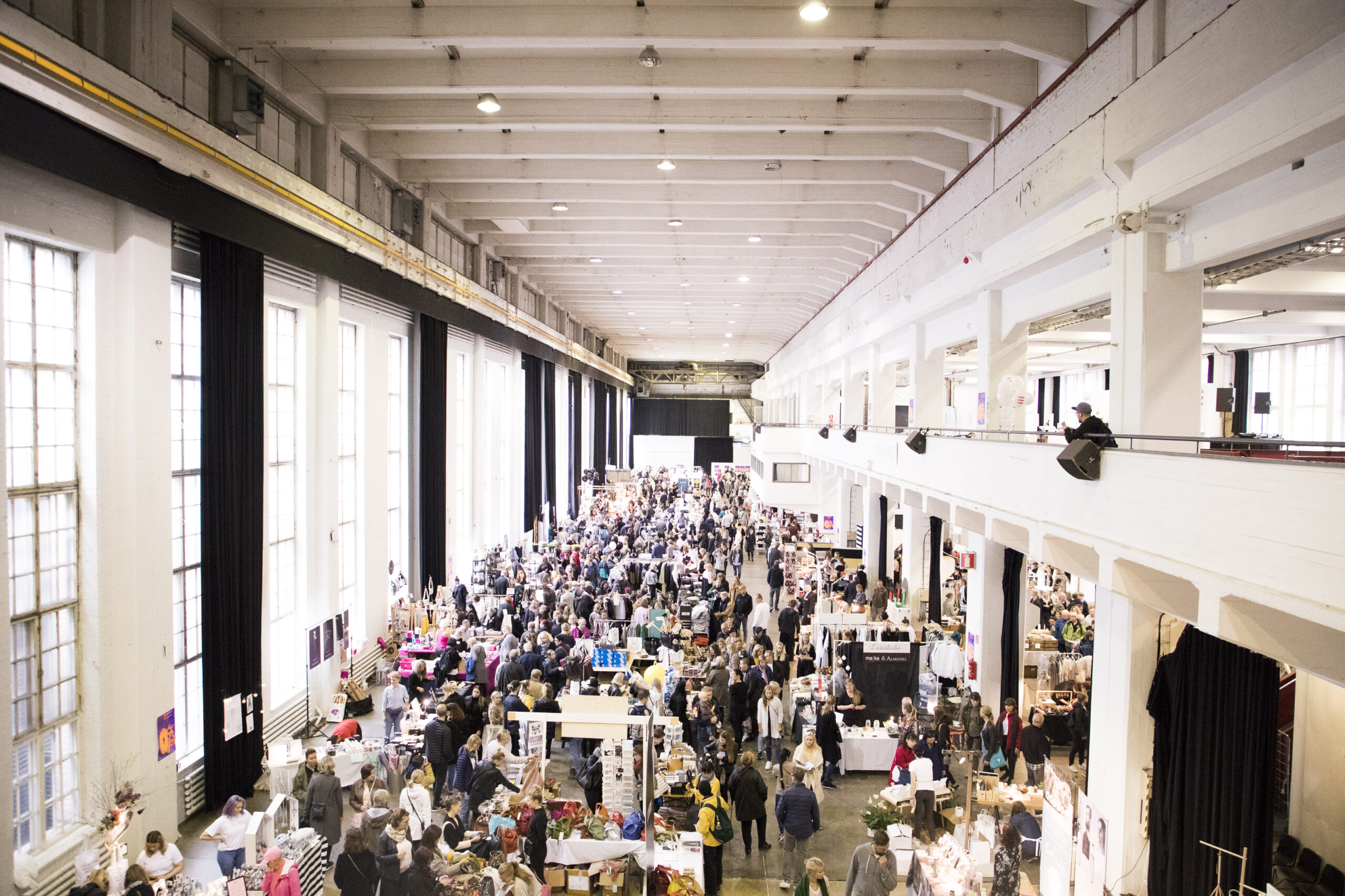 It's a perfect day to explore the city and all the events to seek out inside it! Here are our tips for Saturday, 8 September.
See our full programme here. 
What does the future of fashion design and the textile industry look like? Future Fabric, a seminar focusing on sustainable new materials in fashion and textile design through the lens of science, answers this question from three different viewpoints: Future Textile Technologies, from Technology to Industry, and Sustainability as a Brand.
12:00-15:00
Tiedekulma

Yliopistonkatu 4
Design Market, the largest design stock sale in the Nordics, gives you a chance to buy off-season products and prototypes at affordable prices. At its newest addition – Vinyl Market – visitors get to enjoy some sweet background music by live DJs and relax while making LP finds and shopping for print products in the Print Market. This year's New Market brands and products are related to food design, nourishment trends and Nordic ingredients.
11:00-18:00
Kaapelitehdas

Tallberginkatu 1
Design Meets Arts, Slovakia Meets Finland 
Creativity means possibilities. How are the Slovak and Finnish creative DNAs different from each other? What can be achieved together? At this participatory afternoon, Finns and Slovaks explore the differences and similarities between Finnish and Slovakian designers and artists.
14:00-16:00
Designmuseo

Korkeavuorenkatu 23
Brave, mysterious, frightful, rude, cute, compliant, obscene? What kind of mask are you wearing today? We have created a trustworthy environment where under the protection of masks, the viewer can bring up thoughts they are not able to reveal normally. Come to confess your inner thoughts and secrets anonymously or release your happiness, sadness, shame, excitement or anger.
08:00-23:00
Location to be announced later 
Christine Valtonen & Henna Lampinen @ LIIKE Temporary Showroom 
Liike will present young fashion designers graduating from Aalto University: this year the showroom will display Christine Valtonen's and Henna Lampinen's collections. The designers themselves are present in the shop to hear your perspective and to share their own.
11:00-16:00

Fredrikinkatu 24
R/H Studio is showcasing a print and pattern exhibition through multiple mediums at our new retail location at Tori Quarters.
10:00-17:00

Pohjoisesplanadi 19
Augmented Fiction: A Journey Between Realities 
In the telematic cyberspace, where our eyesight, hearing, sense of touch and sound mechanisms are activated by our receptors, we can go beyond the limits of our own body. Visitors are invited to create and travel their own journey by using the screens of their smartphones and all of their senses when the 'augumented reality' installation is brought into the visitor's reality through immersive art, circus and gamification.
18:00-22:00
Hotelli Katajanokka

Merikasarminkatu 1a
Timo Sarpaneva 23.3.–23.9.2018 
Designer Timo Sarpaneva (1926-2006) helped establish the worldwide fame of Finnish design in the 1950s and 1960s. He is best known for his work in glass for the Iittala factory. This exhibition includes these classic designs by him along with rarer sculptural and spatial works.
11:00-18:00
Designmuseo

Korkeavuorenkatu 23
Young Designer of the Year 2018 
The Young Designer of the Year 2018 will be announced in August. The prize exhibition will be shown at the Lokal Plus space during Helsinki Design Week. Meet the designer on Saturday, 15 September at 2-4 pm.
12:00-16:00
Lokal Plus

Annankatu 11
Together with the American artist Howard Smith, Isa Kukkapuro-Enbom and Henrik Enbom's Trash Design Collective will build an installation called Rubbish Philosophy. The installation will take place on the stage on the Esplanad. Building on trust between the blind artist and the designers, this multisensory artwork will make use of recycled materials and Smith's work over the past 50 years.
10:00-20:00

The Stage at Espa