Daily Tips: Monday, 10 September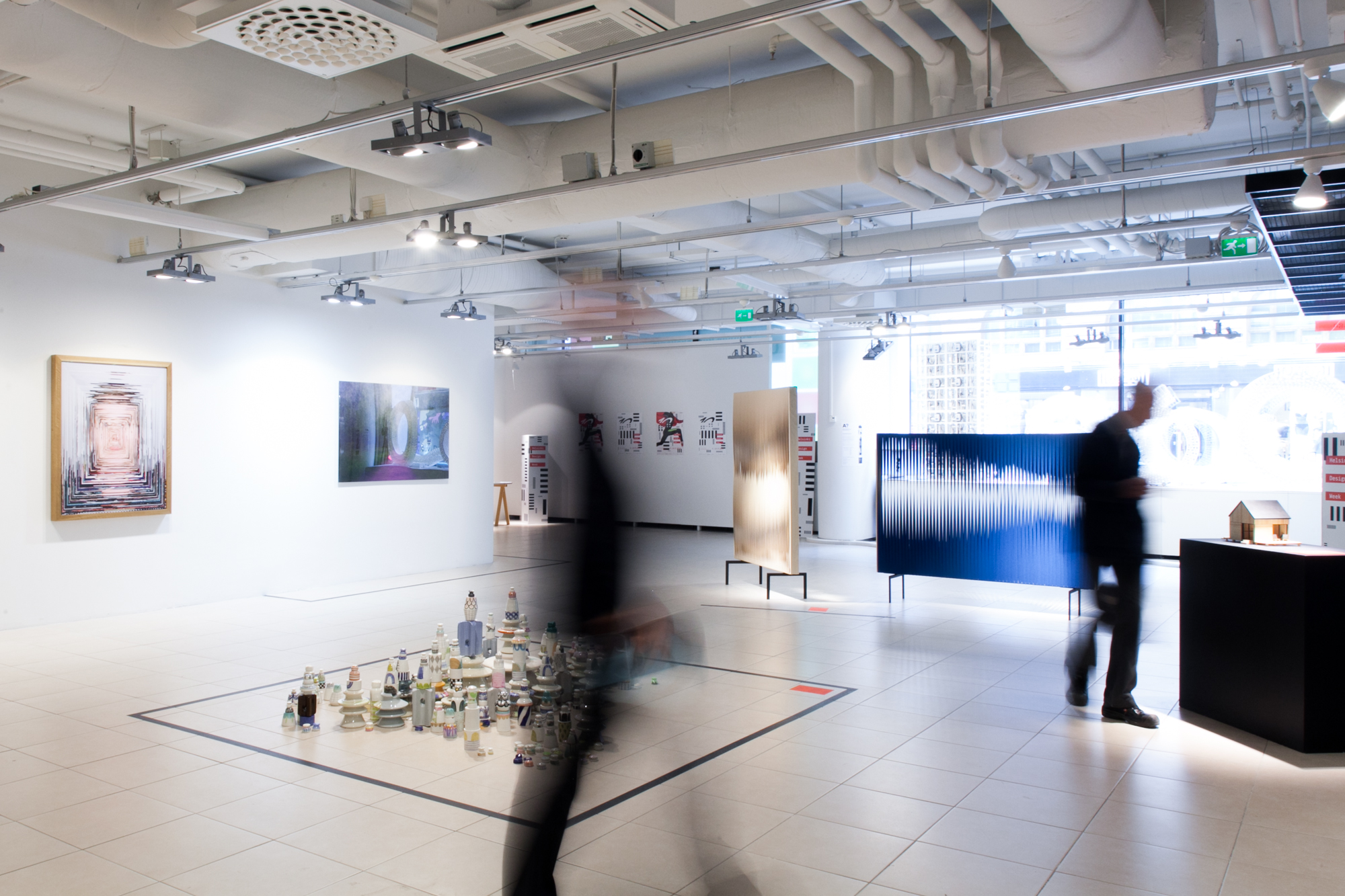 Beat the Monday blues by visiting Helsinki Design Week's versatile events! Below, you can find our tips for Thursday, 10 September.
See our full programme here.
The futures are made. But how, where and by whom? PRIMER is the premier conference dedicated to exploring this question and bringing together the leading minds in futures design thinking and doing. PRIMER is now bringing the conference to Europe for the first time ever, in collaboration with Helsinki Design Week. Ticket price 199€.
09:00-17:00
Vaunusali, Korjaamo

Töölönkatu 51 A
The seminar programme is packed with concrete and useful examples of design education and practical applications that can be instantly put to use in teaching. At the seminar, the Finnish Design Education Association will launch a new teaching package MUTKU, a guide that provides ideas for creative learning in lessons. In Finnish.
13:00-15:00
Helsinki City Hall

Pohjoisesplanadi 11-13
Arranging Practice: Proximity, Distance, Instance
Concluding this year's HIAP design residency programme, designers Laura Spring (Glasgow) and Elina Laitinen (Helsinki) present and discuss the research findings made in their residency projects in a panel talk with Leena Svinhufvud (educational curator, Design Museum), Juuso Tervo (project coordinator UWAS, Aalto University) and Martin Born (associate curator, HIAP).
17:00-
Festival Center

Keskuskatu
Aalto Design Research: Fasttalk Superday
The event consists of tens of three-minute fast talks by Aalto design researchers on what they research, punctuated by one or two short comments and other interactions with the audience after each talk.
16:00-15:00
Kaupungintalo

Pohjoisesplanadi 11-13
Random Walk Scarves Exhibition and Pop-ups
For two days in Hietsun Paviljonki, surrounded by the beautiful nature, Random Walk will put on an exhibition to showcase a series of never-displayed original artworks alongside the purchasable printed and knitted scarves, whose patterns come directly from these artworks. During the exhibition, each day at a different hour there will be workshops and performances. During the exhibition and workshops, there will be experimental music performances and a pop-up shop.
14:00-19:00
Hietsun Paviljonki

Hiekkarannantie 9
Helsinki School Meals: 75 Years
The school meals in Helsinki and their long history becomes known in workshops for pupils, inhabitants of Helsinki and for a wider audience. In the city hall lobby, visitors will get to know the past and present history of school meals in Helsinki. At the end of week, the school meal party will be organized with the biggest school meal jury in the world.
09:00-18:00
Helsingin kaupungintalo

Pohjoisesplanadi 11-13
Experience Design from Silicon Valley
Here's the chance to get acquainted with the best creative practices and design-thinking used on the other side of the world! The workshop will reveal experiences and insights in web design at Google and tell you the about the importance of basic coding skills in design, utilizing design style sheets to drive communication and consistency, as well as the grasp of product knowledge for better design.
10:00-12:00
Hietsun Paviljonki

Hiekkarannantie 9
There is growing interest in adopting kinetic motion in design and art as seen in robotic/kinetic installations, transformable furniture and responsive robotic products. At this workshop, participants will be introduced to the basic design of kinetic movement and will get to have playful hands-on experience with the open-sourced mechanical motion design tool called LINKKI as well as other materials.
13:00-16:00
Studio Kipsari event room + Aalto Fab Lab
Aalto Studio

Otakaari 7