Daily Tips: Wednesday, 12 September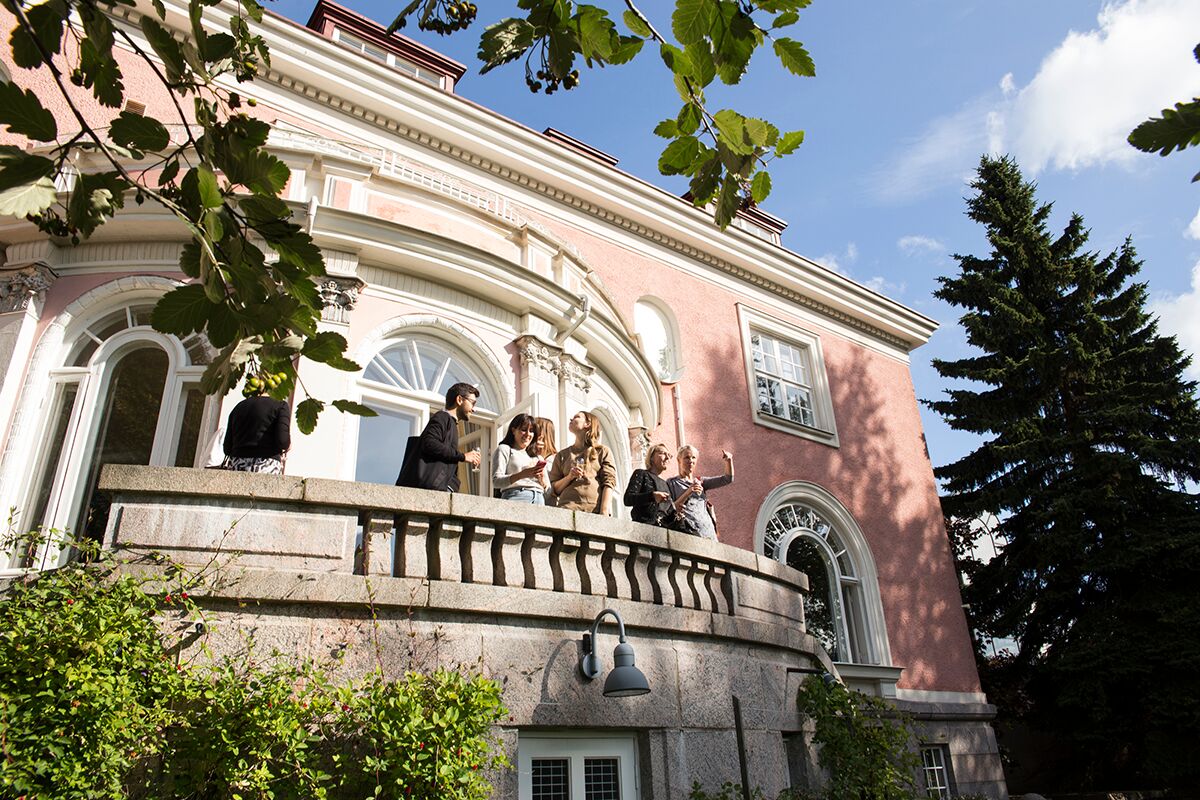 Movies, design or AI? Choose your favourites out of Helsinki Design Weeks today's programme. Our tips for Wendnesday, 12 September are listed below.
See our full programme here.
This year, Helsinki International Film Festival – Love & Anarchy and Helsinki Design Week present two new riveting documentaries on trailblazing British designers: Punk, Icon, Activist, which tells the story of Vivienne Westwood, and McQueen, depicting the life events of Alexander McQueen. During the three-day event Samuji House also hosts an evening of fashion and film.
Korjaamo Kino in Töölö, Wednesday, 12 September, 6 pm: McQueen (directed by Ian Bonhôte, Peter Ettedgui, 2018) SOLD OUT
Samuji House at Erottaja, Thursday, 13 September, 5.30 pm: Night of Movies and Fashion (free access)

Riviera in Kallio Friday, 14 September, 8.30 pm: Westwood: Punk, Icon Activist (directed by Lorna Tucker, 2018) SOLD OUT
Utopia Now – The Story of Finnish Design
This exhibition features the iconic objects of the golden age of Finnish design and applied art of the 1950s, Nokia mobile phones and the Angry Birds game. Utopia Now is Design Museum's collections exhibition, which tells of the key role of design in the development the Finnish welfare state. Entrance fee 12€ / 10€ / 6€ / 0€.
11:00-20:00
Designmuseo

Korkeavuorenkatu 23
Digitalization and AI are about to revolutionize the future ways of working. What kind of working environments are we working in, and what kind of services must be available? At this event you will hear about AI in working environments and enjoy breakfast at the same time. There is room for 30 participants.
09:30-11:00

Kalevankatu 4
Nordic Lighting Design Awards 2018
The Nordic Lighting Design Awards is a biennial event that celebrates and highlights the brand of Nordic lighting design. Ten national competition winners from the Nordic countries are invited to present their projects in front of the judging panel and a live audience. Following a confidential jury voting, the winner is announced. Entrance fee 245€ (VAT 0%).
09:00-16:00
SES Auditorio Kino K-13

Kanavakatu 12
The Spanish Ambassador's residence, Villa Himberg, was created by Aarne Ervin in 1954. In September Spanish Álvaro Catalán de Ocón and Finnish Harri Koskinen will meet in Kruunuhaka for a discussion in Design Diplomacy style. The embassy will also showcase previous Design Diplomacy participants' Andreu Carulla and Mikko Laakkonen's joint collection Made by Choice.
14:00-16:00
Kaivopuisto

Helsinki
How can we design trust? Future Talks, a future-oriented panel discussion and evening moderated by Future Specialists Helsinki, brings together designers and futurists to discuss the future of trust. The audience is welcome to participate in the discussion.
17:00-19:00
Helsinki City Museum
Aleksanterinkatu 16 
The Candy Play Workshop is a visual design play point for adults. The workshop offers you chance to play, illustrate and do experiments with exciting and colourful candy and other haptic materials. Two ministudios are also included, where you can photograph your masterpiece with your phone.
16:00-19:00
Elisa Kulma

Aleksanterinkatu 19
MIRKKA METSOLA 18-19 COLLECTION LAUNCH.
Come and see the new MIRKKA METSOLA collection in a freshly opened flagship store and meet the designer and the leather wizard herself. The collection launch will be held during Helsinki Design Week and will include special offers and a magical atmosphere the whole week. Find more info closer to the date on their Facebook page.
12:00-19:00

Tarkk'ampujankatu 4