Helsinki Design Awards: The winners of the Finnish design gala have been published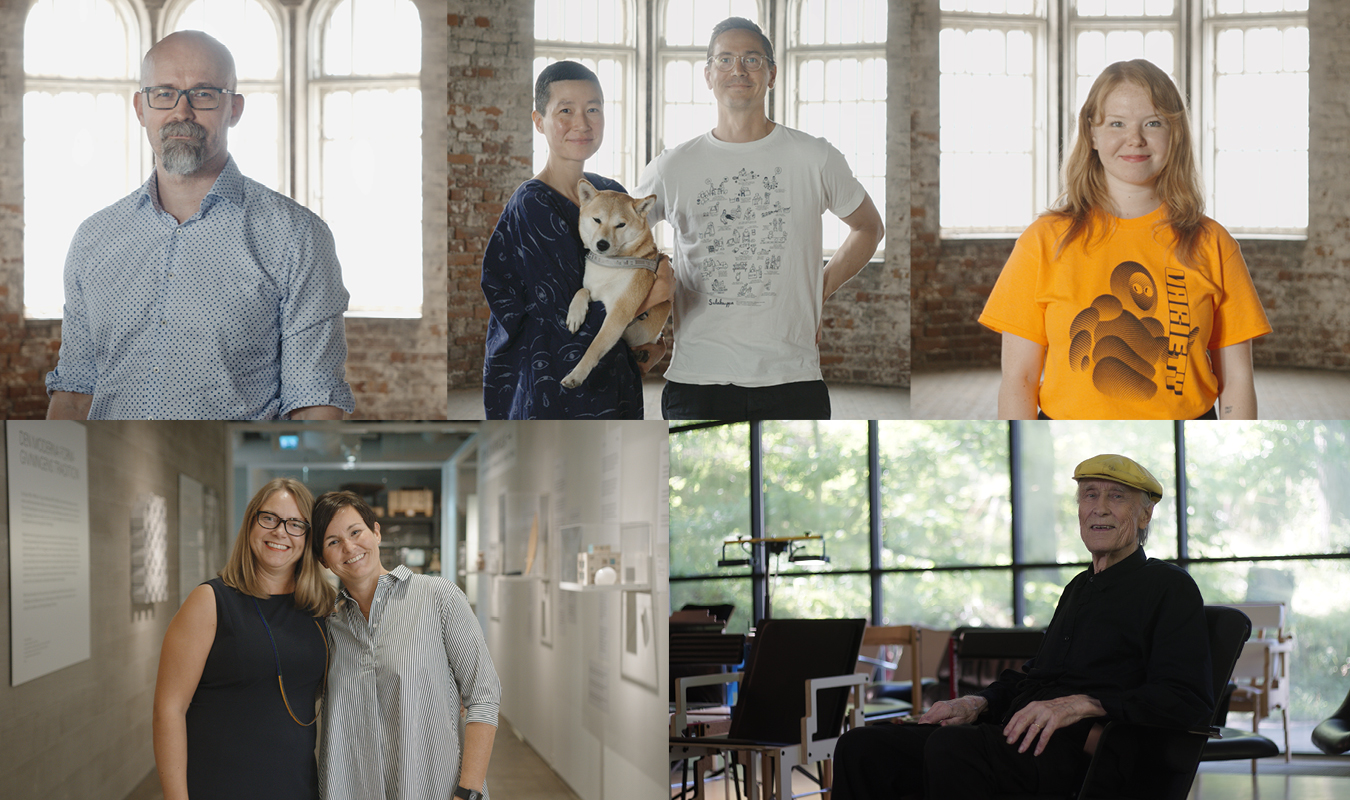 Helsinki Design Awards, established to recognize and promote Finnish design, has chosen its 2018 winners. The awarded designers include Yrjö Kukkapuro, Maria Korkeila, COM-PA-NY and Kari Kivelä.
Previously known as Muoto Gala, Helsinki Design Awards annually rewards Finnish designers as well as companies and organizations investing in design. The awards gala took place at Clarion Hotel Helsinki in Jätkäsaari on Wednesday 12 September.
Prizes were given in five different categories: Young Talent of the Year, Product of the Year, Lifetime, Internationalization, and Jury's Choice.
The Helsinki Design Awards winners 2018 are:
Young Talent of the Year
Maria Korkeila
Maria Korkeila has gathered plenty of international experience and recognition from, for example, the prestigious Hyères competition in France. Korkeila has high hopes regarding the people with whom she'd like to work in the future. She thinks connections are best created through an organic process, not by calculation, and that new projects bring along opportunities.
"I'd like to find more humane and alternative ways to work in the business: a more democratic way based on cooperation, not on hierarchies or egocentric design. In my case, design has always been and still is like a mirror reflection of the society and culture. It reflects the phenomena taking place in our society but also works towards changing society and questioning things," Korkeila says.
Jury's rationale:
Maria Korkeila has been noted in connection with up-and-coming Finnish fashion but also in Italian Vogue, for example. Korkeila is extremely talented, and she has found surprising business partners, such as R-Collection.
Product of the Year
Oura-sormus, Kari Kivelä
Since the beginning, it's been the principle of Oura to help people utilize their potential as well as possible.
"It's been an interesting and inspiring starting point to figure out how to combine intriguing, decorative design with technology so that the end-result doesn't look like tech or electronics but more like a piece of jewellery. It creates a challenge, but it's extremely fascinating," Kivelä says.
Jury's rationale:
The Oura ring represents tested, functional and aesthetically appealing design. It is quality jewellery design as such and distinctive in the health-wellness landscape.
Lifetime
Yrjö Kukkapuro
Yrjö Kukkapuro, 85, is an interior architect and designer. His breakthrough was the leather upholstered and glass-fibre reinforced Carousel chair (1964). In the 1980s, Kukkapuro drew attention with his Experiment furniture series. Later he worked as the head designer at Avarte.
Kukkapuro held tenure as a professor at the University of Art and Design in Helsinki in 1974–1980, and he was its headmaster during 1978–1980. Objects designed by Kukkapuro are permanently on display, for example, in the New York Museum of Modern Art and the Victoria and Albert Museum in London.
"Bambu is my newest revelation. I was invited to lecture in China, and I got to know a local countryside carpenter. It was a wonderful, exciting life experience to cooperate with a Chinese carpenter," Kukkapuro says.
"Lately I've paid attention to ecology."
Kukkapuro has been awarded with the Lunning prize (1966), the Finnish State Award for Industrial Arts (1970), the Pro Finlandia prize (1983) and the Kaj Franck design award in 1955. In October 2017, Kukkapuro was awarded with the national Suomi prize.
Jury's rationale:
Yrjö Kukkapuro is an obvious choice for the first Helsinki Design Awards Lifetime award. The jury wanted to recognize a notable career in design as well as a person who is still active and still renewing his work, and most of all is an inspiration to others.
Internationalization
COM-PA-NY
COM-PA-NY consists of Aamu Song and Juhan Olin, whose work highlights include collaboration with and trust on traditional makers. In their Secrets project, the designers explored and studied traditional artisans and makers around the world. COM-PA-NY has visited many places that produce new design using traditional handicraft methods.
"It's a fantastic excuse to meet fantastic people and see fantastic places using only body language and drawings as our aids. The people show us how to do things. Learning is much faster when we don't talk," Song and Olin say.
COM-PA-NY has worked in Korea, Belgium, Sweden, Estonia, Russia, the USA and Japan, among other places. Their exhilarating designs stand out and gain attention wherever they go. Whenever they enter a new place, they need to achieve the trust of the locals as well as an understanding of the new working environment in order to be able to work with people they've met for the first time only a few days before.
Raadin perustelut:
COM-PA-NY has advanced from traditional exports to interactive internationalization. Aamu Song and Johan Olin's Secrets project engages local makers in product design and fabrication: the products are multicultural the minute they are born.
Jury's Choice
Bryk & Wirkkala visible storage
Katarina Siltavuori, Chairman of the Board and Petra Wirkkala, Managing director, Member of the Board
Bryk & Wirkkala visible storage is the first concept to exhibit the vast collection and archive of the Tapio Wirkkala Rut Bryk Foundation. It is a combination of storage, exhibition and work space. It opens up the collection in a completely new way, based on individual exploration and discovery. In this space, people can see the collection more extensively compared to exhibitions in general.
The collection is based on Rut Bryk (1916–1999) and Tapio Wirkkala's (1915–1985) personal archives: sketches, drawings and photographs. It contains plenty of completed works as well as rare prototypes, some of which have never reached production.
Jury's rationale:
Bryk & Wirkkala visible storage is a cultural achievement: it brings a significant collection for a wider audience to see. It is part of the EMMA renovation, and it reveals the work performed behind the scenes in the museum. Bryk & Wirkkala visible storage was created during the Bryk anniversary year, which is a wonderful way to celebrate the designers.