Helsinki Design Week 2018: Follow these events by streaming on our website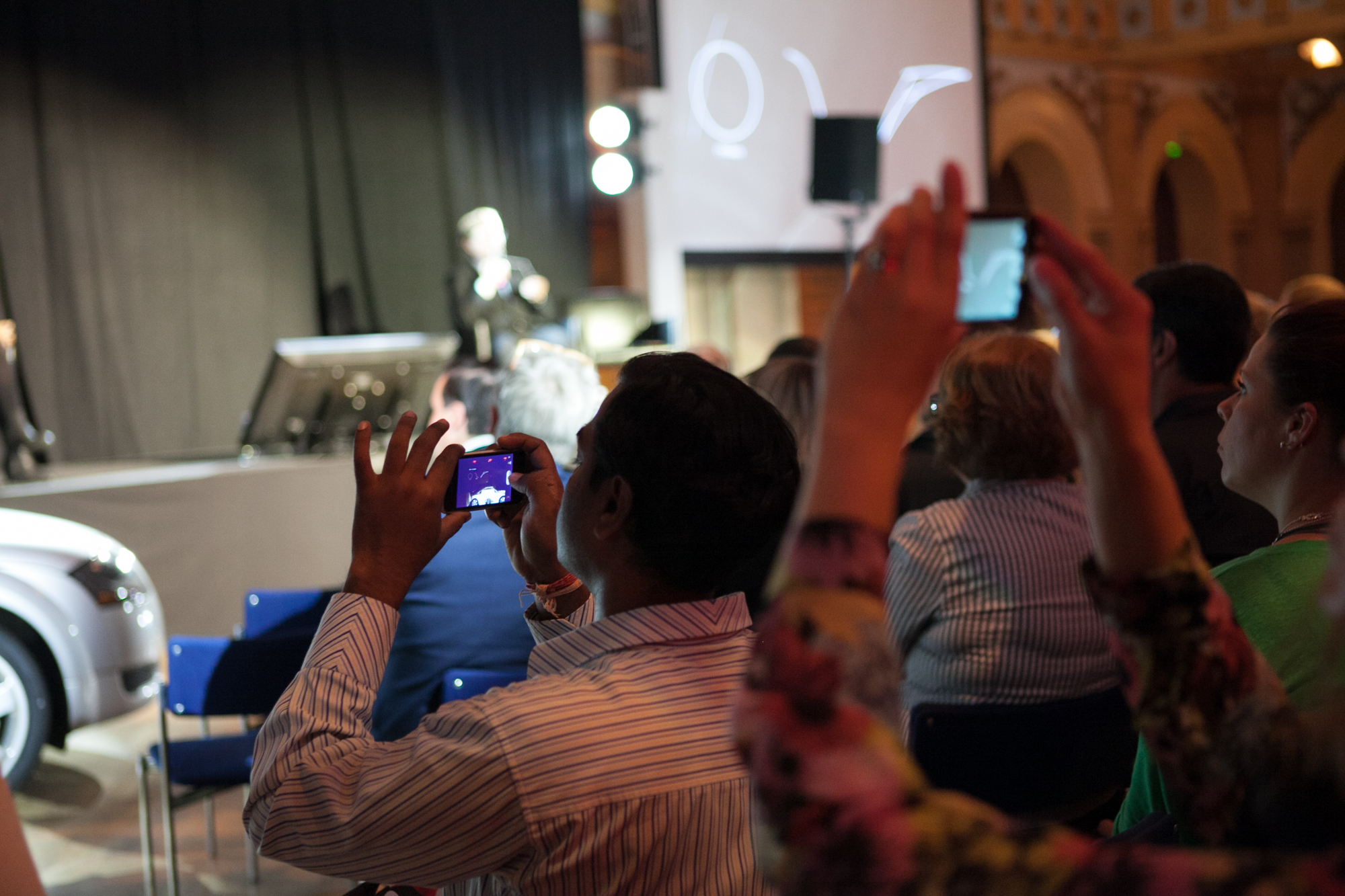 You can participate in the Helsinki Design Week events also by streaming: follow live coverage of Data-Driven Design Day, Architecture Day, the WorkUp! x HDW seminar and Nordic Match discussion!
See the whole Helsinki Design Week programme here. Streaming provided by Stream-Media and Stremia Oy.
13.9. 09:00-15:00
We'll hear thoughts and practical tips on how to utilize data in design from experts in the field. We can expect inspiring stories about developing products and services based on data to enhance customer experience and business.
This year's theme is Seamless Experience. One of its topics is design's impact in the multi-channelled world where communications come through various devices and services.
Confirmed keynotes are Zalando's design director Jay Kaufmann and senior product designer Vilma Sirainen, MaaS Global's design lead for WHIM Apaar Tuli and senior developer Brylie Christopher Oxley, Aurinkomatkat eCommerce team leader Ilari Pohjola and mobile application product owner Elina Martikainen, Sygic's UX designer and consultant, Elisa Oyj service designer and researcher Jonna Rantanen and design lead Esko Kurvinen, Yle's product lead for YleUutisvahti Jarno M. Koponen and Avaus Marketing Innovations Oy Co-founder and board member Tom Nickels.
13.9. 13:00-16:00
Helsinki Design Week organizes HDW Architecture Day in cooperation with Graphic Concrete Ltd, which celebrates its 15th anniversary this year.
The theme of the day is Architecture – A  Balance of Values, and the discussion will focus on the impact of good design on its environment. Expect to hear inspiring speeches on architecture and connect with people in the field.
The speakers of the seminar are architect and professor Jarmo Suominen(Aalto University, MIT, Tongji University) and architects Rasmus Kierkegaard(Schmidt Hammer Lassen) and Giles Robinson (Foster + Partners).
The honorary lecture celebrates Eero Saarinen's legacy as a forward-looking ambitious innovator. This year the lecturer is Belgian Bas Smets, who is the Founder and Principal of Bureau Bas Smets.
Work Up! x HDW: Tekoäly ja etiikka
14.9. 09:00-12:00
The Work Up! seminar related to the Employment 2020 initiative of the Finnish Ministry of Economic Affairs and Employment is organized for the first time in cooperation with Helsinki Design Week.
The topic is "Artificial Intelligence and Ethics," and the keynote speakers are Minna Mustakallio of Futurice and philosopher Maija-Riitta Ollila. The theme is addressed in terms of both work life and design. We'll hear specialists' panel discussions about the theme. The panelists are Jaana Leikas (VTT), Jaakko Särelä (Reaktor) and Petri Lattu (Nordkapp). This time the speakers focus on challenging issues regarding artificial intelligence and how it is going to change employment.
Nordic Match – new Nordic creative network
13.9. 10:00
Nordic creative professionals need new, informal ways to meet and share ideas. Based on this idea, a new networking platform – Nordic Match – will be launched at Helsinki Design Week 2018. The Nordic Culture Point, creative agency Måndag and Human Hotel have invited four Nordic creative professionals to develop the concept. The final result will be published and developed further together with the audience at Helsinki Design Week festival hub. Welcome to learn more, participate in the discussion and develop the platform further with us in the spirit of TRUST, which is Helsinki Design Week's main theme this year!