Daily Tips: Saturday, 15 September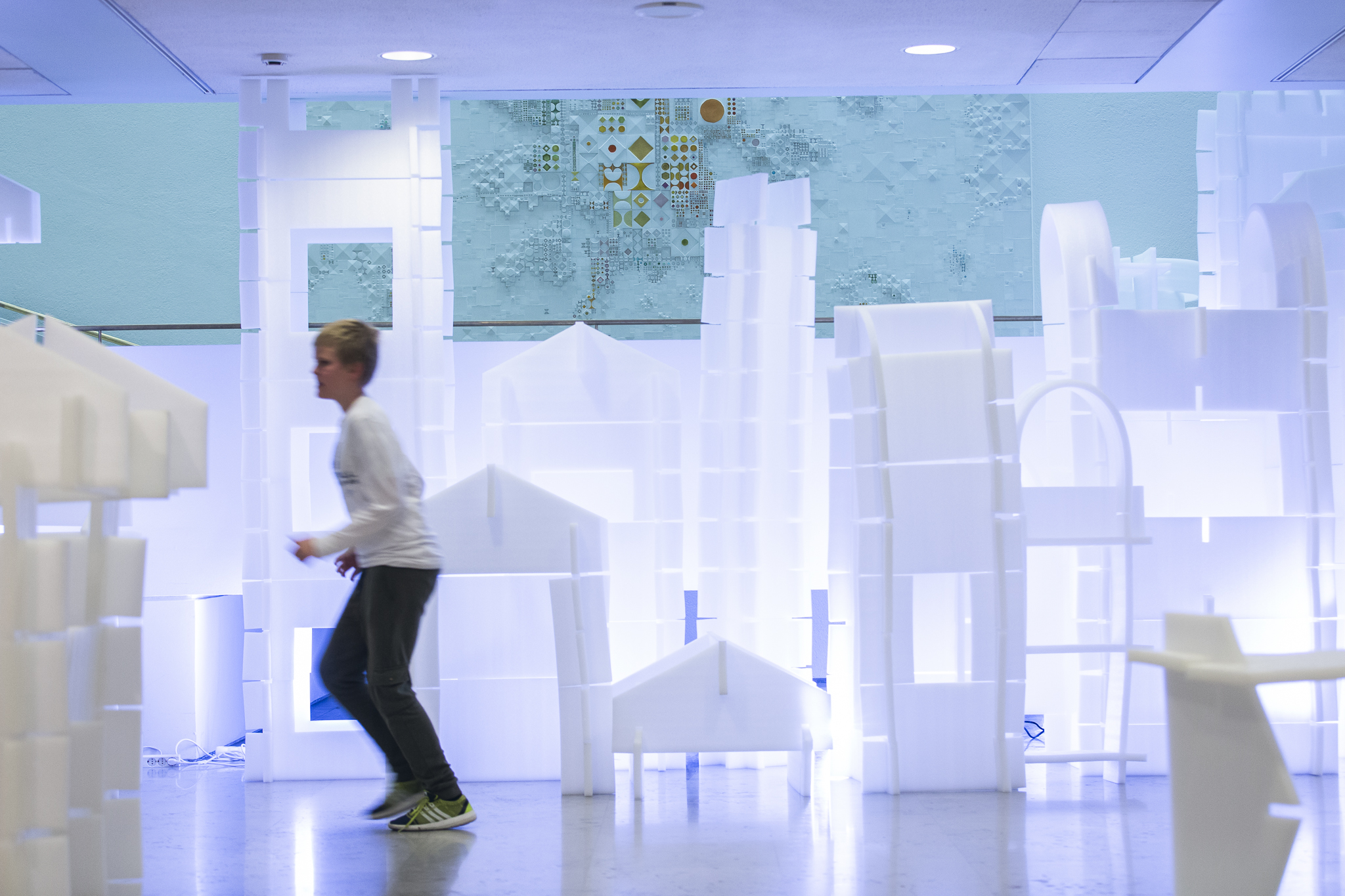 We've reached the last weekend of our festival, but there are still many ways to celebrate design! Here are our tips for Saturday, 15 September.
See our full programme here.
This new design event at the Exhibition Centre WeeGee brings new perspectives and experiences into modern design. One of the main events of the day is a full-day discussion that centers around design and is hosted by Kasper Strömman. The programme also includes a design valuation event, design treasure hunt, packaging design and walking tours around Tapiola. Entrance fee 12€.
11:00-17:00
Näyttelykeskus WeeGee

Ahertajantie 5
Children's Weekend 2018: Little Market
Little Market is part of Helsinki Design Weeks' Children's Weekend and is organized for the fifth time. The event gathers together interesting Finnish and international design brands to sell their new collections of children's clothing designs and small interior items. This year the Little Market features a lot of old favourites and new brands.
10:00-16:00
Kattilahalli, Suvilahti

Sörnäisten rantatie 22
CupOfTherapy – Design, Dialogue and Empowering Animal Figures
Awarded and internationally recognised illustrator and graphic designer Matti Pikkujämsä is drawing empowering animal figures at his atelier, where everyone can order their own empowering animal figure signed by the artist. The CupOfTherapy products communicate encouragement, comfort and humour, and the proceedings will go to support youth mental health. Price for framed artwork: 40€, of which 20€ will be directed towards the betterment of young people's mental health.
12:00-16:00
Atelier Matti Pikkujämsä

Laivurinrinne 2
The Process of Becoming is a generative sound installation by composer Josué Moreno specifically designed for the retrospective exhibition of Timo Sarpaneva's work in the Design Museum of Helsinki. In the concert the electronic sound installation expands to the museum space with a live performance by musician Angel Molinos Bosque (Bass Clarinet) and a choir conducted by Merzi Rajala. Entrance fee 18€/10€/6€/0€.
13:00-14:00 & 15:00-16:00
Designmuseo
Korkeavuorenkatu 23
Children's Weekend 2018: From a Shirt to Pants Workshop
Old clothing gets new life in the form of adorable kidswear. A shirt becomes a dress, a cardigan turns into mittens, and a T-shirt into a beanie. During the workshop, parents can bring one of their own clothes to Linnea and see at the end of the day what kind of new item it has magically become for their child. You can also stay and watch her work.
10:00-16:00
Kattilahalli, Suvilahti

Sörnäisten rantatie 22
Sculptor Man Yau's altar will beguile people at Stockmann's during the festival as part of the Nexus 10 installation built in the middle of the department store. The installation consists of spaces, sculptures, sounds and lights brought together by Yau as if on an altar. The different parts of the work symbolize the things and persons important and deeply trustworthy to the artist.
10:00-20:00
Stockmann

Aleksanterinkatu 52
Johanna Gullichsen and the Colours of Kyoto
Johanna Gullichsen exhibits her new concept collection created together with several Japanese manufacturers for the first time in Finland. From traditional techniques to modern surface materials for public spaces, the collection showcases cooperation, communication and pattern adaptation into a different cultural environment.
11:00-18:00

Erottajankatu 1
Children's Weekend 2018: Cabin Interior Workshop
Silja Line's workshop allows you to design a cabin on their ferry just the way you like! Design and build your own furniture to scale using various materials and place your ideas on a floor plan. On both days, the workshop will be visited by Harry the Seal. What kind of a cabin is Harry dreaming of? 
10:00-16:00
Kattilahalli, Suvilahti

Sörnäisten rantatie 22