Daily Tips: Sunday, 16 September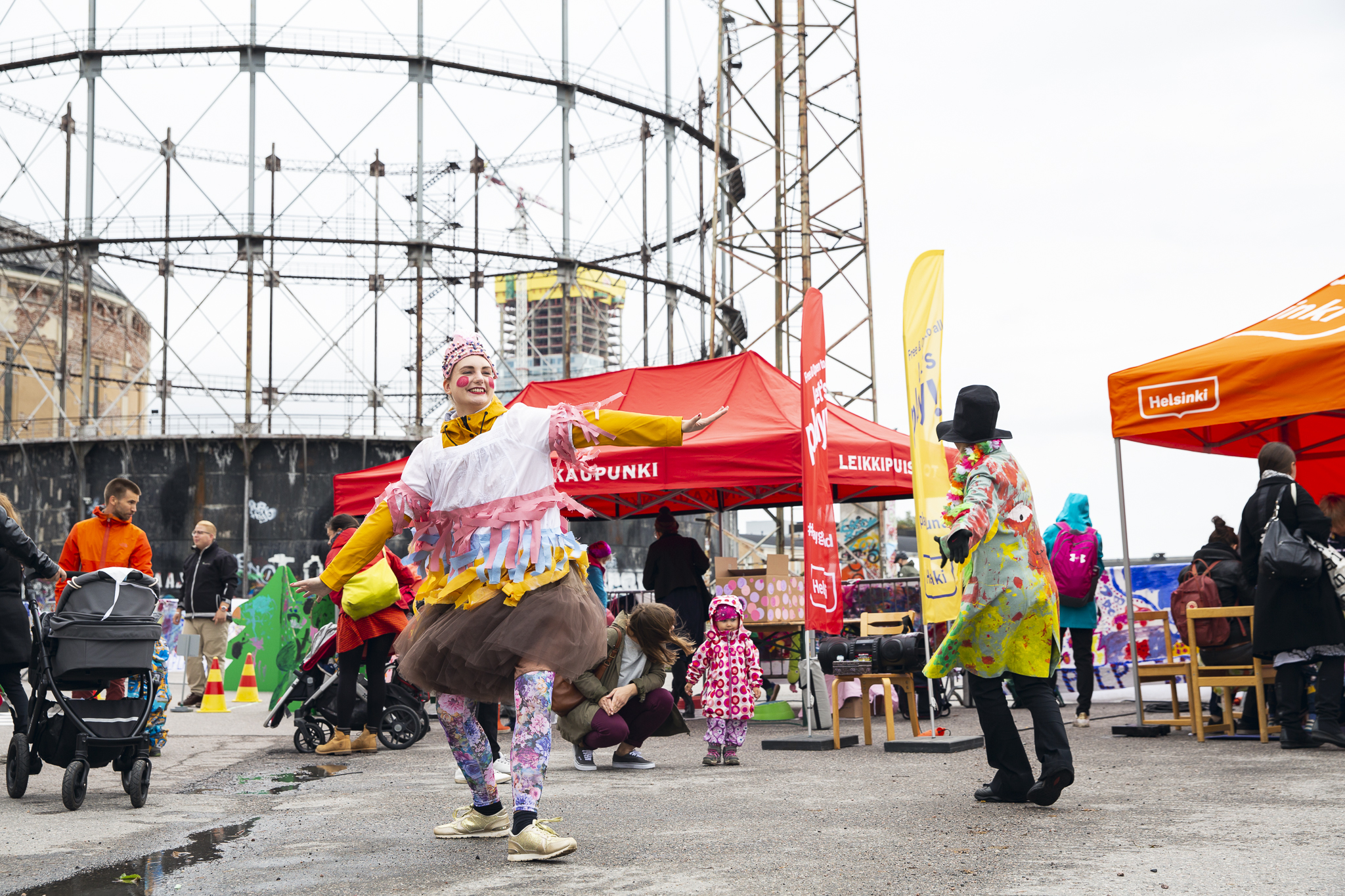 Sadly, Helsinki Design Week is ending today! Still there is no worry: you still have time to enjoy design, art and food! Here are our tips for Sunday, 16 September.
See our full programme here.
This workshop explores storytelling aspects of food. We use different food ingredients as narrative elements and combine food qualities, characteristics and meanings with personal experiences and memories to create narrative structures for stories. Open to 30 participants. Enrolment required beforehand, but participation is free of charge.
11:00-13:00 & 15:00-17:30
A21 Flavour Studio, Teurastamo

Työpajankatu 2  
Skidiakatemia's Workshop #olerohkea
Organized by the Design Museum and Ornamo, the "Design Kiddie Academy" lets children work together with design professionals on different problem-solving exercises. The design tools used include curiosity, empathy, brainstorming, sketching, prototyping and testing. The theme of the workshop is courage.
10:00-16:00
Kattilahalli, Suvilahti

Sörnäisten rantatie 22
The Art of Basware is an international art competition for young artists under the age of 30. The theme for 2018 is "Every Action Counts". At the exhibition you will enjoy seeing all the finalists' works of art at the exhibition and the winner for 2018. Free entrance. You are warmly welcome to experience young, amazing art!
24h
Clarion Hotel Jätkäsaari

Tyynenmerenkatu 2
The umbrella sky that has been created in cooperation with Gloria and the Rikhardinkatu Library will still be open for viewing until the end of Helsinki Design Week. At the courtyard, visitors are also able to listen to music chosen by Finnish authors.
12:00-18:00
Korkeavuorenkatu 43
EMOVEO – Movements in Contemporary Design
During Helsinki Design Week, the museum yard of the Museum of Finnish Architecture and the Design Museum will host an exhibition about movements in contemporary design from young makers' points of view: the exhibition will showcase the works of twelve different Aalto University's MA Design students with 12 different nationalities. The designers themselves will also work as guides during the exhibition.
11:00-18:00
Museopiha

Ullanlinnankatu
If rocks could talk, what would they say? The workshop utilizes words and narratives to ponder subjects such as friendship with nature and nature's ingredients. One can also spend time at Annantalo by reading books, relaxing on pillows or getting acquainted with the friends and rocks available in the space. 
13:00-15:00

Annankatu 30