Transport service Whim beguiles Helsinki people — Beer specialist and lecturer Aniko Lehtinen gave up her car and uses the application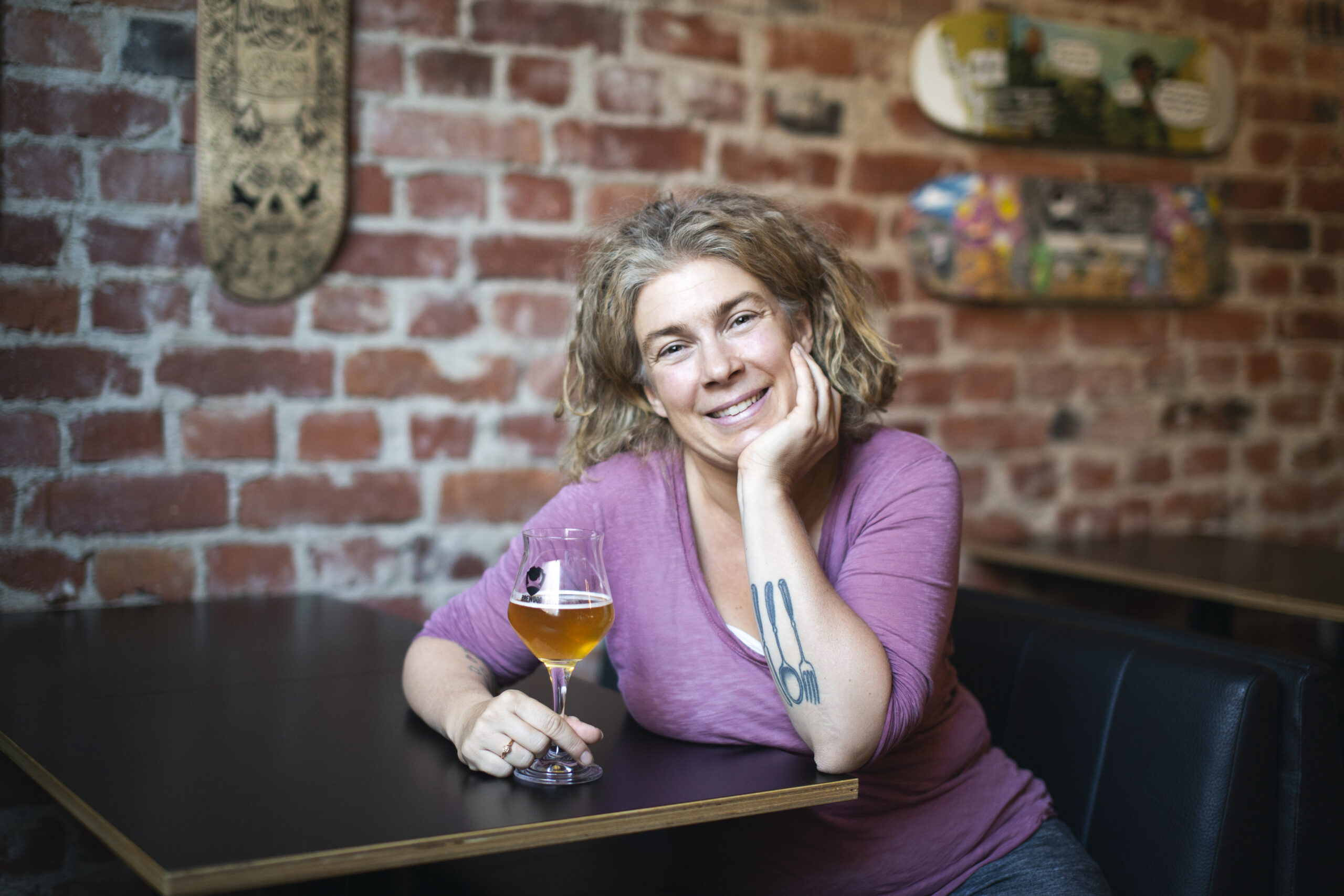 Weekly promotion: Whim combines public transport, taxi, car rental and city bikes into one application. Beer specialist Aniko Lehtinen explained to Weekly why she gave up her car and started to use the service.
Since the end of 2017, the people in Helsinki have been able to enjoy Whim, the first transport service in the world combining various means of transportation flexibly.
Aniko Lehtinen's week is typically busy: She teaches hospitality management students at Laurea University of Applied Sciences, writes about beverages and beer, in particular, and is the Chair of the Finnish Beer Consumers' Union. In addition, she writes a blog at Punavuorigourmet.
Lehtinen's versatile work tasks take her all around the metropolitan area. She used to have her own car but she wanted to give it up due to environmental reasons. Living in the centre of Helsinki and the problems to find parking space there also influenced her decision. She found the Whim application in the spring of 2018, and it made her decision to give up the car easy.
"I calculated my costs of using public transport and taxi and compared the sum to the cost of owning a car. It was clear that using Whim is more cost-efficient," Lehtinen says.
The app that started a transport revolution
Whim is a new kind of transport application created by Helsinki-based venture MaaS Global. Founded in 2015, MaaS Global is the first Mobility-as-a-Service company in the world, and it has kicked off an international revolution in how we move. The Whim application has approximately 60,000 users, and it has enabled more than 1.8 million journeys.
The app includes several packages and price levels for the needs of city people. The Whim Urban package is for commuters who want to use taxi or a rental car every now and then.
"A typical Whim Urban user is a person for whom ease and comfort are the most important features. These persons tend to set store by sustainable values and alternatives," says Communication Coordinator Veera Aalto of MaaS Global.
The Whim Unlimited package is a modern alternative to owning a car. It allows unlimited, need-based daily use of public transport, taxi and rental cars for the price of owning a car. Lehtinen is a Whim Urban user.
"I use many different means of transportation. I use public transport the most, but I may take a taxi for short distance in particular," Lehtinen says.
With the Whim Urban package, a taxi ride within a zone of five kilometres only costs ten euros.
"Taxi rides have saved my busy schedule many times! Meetings often go overtime, and affordable taxi saves me from running to the next place."
Lehtinen hasn't had time yet to use the city bikes included in the package, but she's planning to start using them regularly next summer. In the summer the city bikes are extremely popular, and they were used for more than 100,000 journeys in Whim in the summer of 2018.
Whim is to expand into the largest cities in Finland
Currently the application is in use on the metropolitan area only. It is to expand to other major cities in Finland during 2019. The best part of the service is that everything is included in the same app and transportation is made very flexible.
"I don't often need a car, but when I do, it's nice and simple to get the car by Whim. I recommend Whim Urban to people who live in a well connected location and need other than public transport at times."