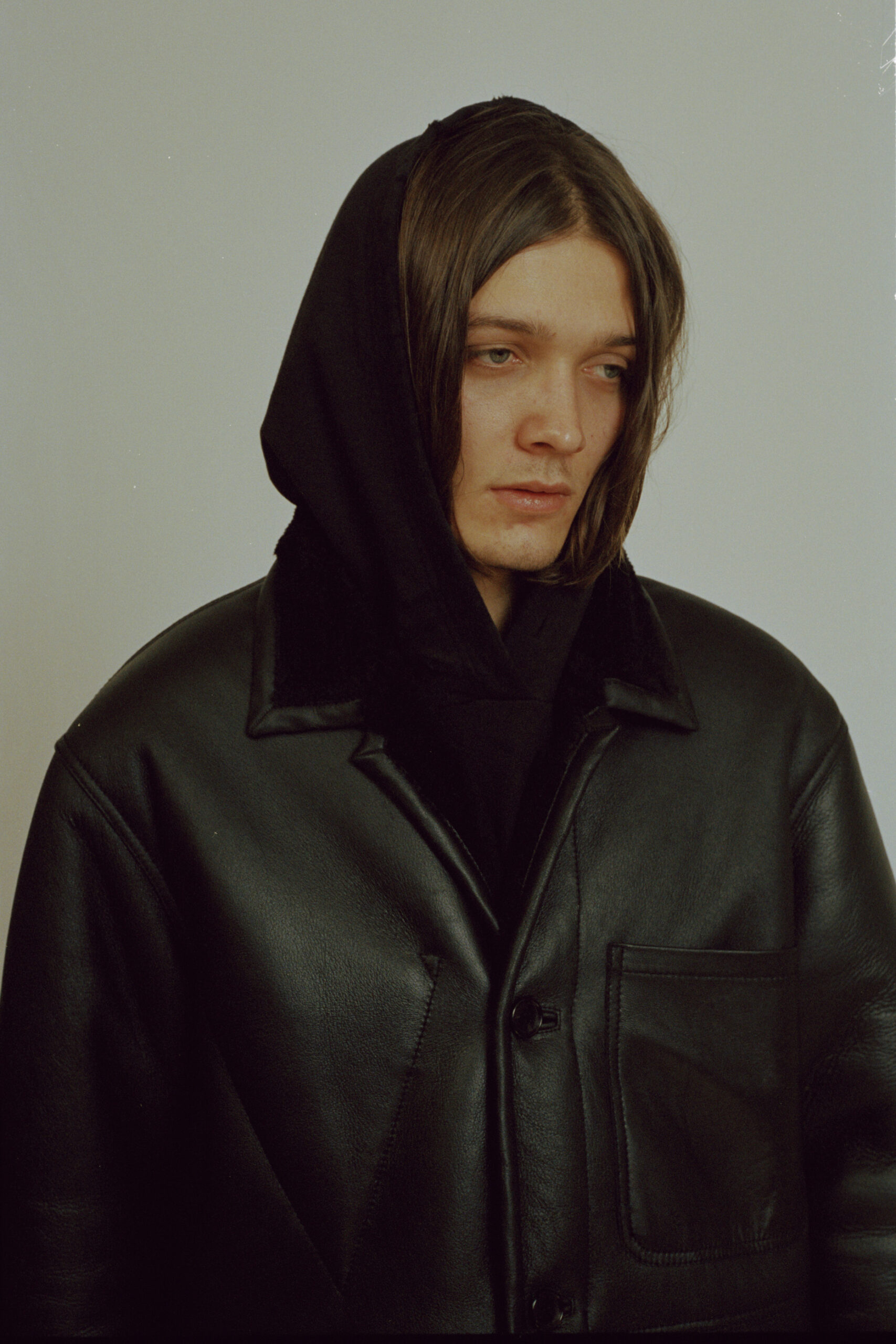 Fashion designer Heikki Salonen didn't want to design clothes for collections but for real life. His new clothing brand Vyner Articles finds inspiration in musicians and artists – people who love what they do. The images used here are from Vyner Articles SS19 Collection. 
Hi, what's up?
For three days a week I work as the creative director of a fashion house in Paris, known for its anonymous designers in white coats. For the last year and a half, I've also worked on my own clothing brand: Vyner Articles. We want to change the way of working in the fashion field: to make clothes of natural and recycled materials, as far as possible, focusing on sustainable products and great design. We find our inspiration in musicians and artists, among others. Many of our ideas rise from the clothing of creative professionals during different decades as well as from old work uniforms. We study people like Peter Saville, David Hockney, Trent Reznor, River Phoenix and Basquiat, and we find inspiration in their wardrobes. For example, Warhol always wore a striped shirt – perhaps to represent freedom.
You used to have a clothing brand in your own name. Why did you want to establish another one?
Vyner Articles is mental rebranding. I've never particularly enjoyed having my name printed in the neck label. So many people impact the collections, and it's always about collaboration. The Heikki Salonen collection never returned the money I invested in it. A bit like the Blue Monday record by New Order: 10 cents' loss for each record sold. Instead of limited collections, I wanted to create more accessible clothes for a wider fashion audience. I don't want to design for an archive but for people's use. Vyner Articles is based on everyone using our items in their own style: a rocker will still look like a rocker and a painter will look like a painter. I want people to do the work they love wearing these clothes. We do what we love, and the customers must receive a piece of this mentality on top of the clothing item they buy.
What kind of research does your work involve?
I try to make the process into something different each time in order to change my perspective. As the world changes, methods change, too, and I also must learn. As I started designing the new collection, I visited the Moomin Museum. I'm a huge fan of Tove Jansson. I noticed she drew in a certain way, using ink and blade, on passe-partout. I tried this same technique when designing the key outfits for the new collection. I always draw the first ten outfits on famous persons whom I appreciate, following their signature style. If I didn't study other people, I'd just repeat my own behaviour pattern.
What is it about Tove Jansson that fascinates you?
Her whole life. She struggled between being an artist and a cartoonist. Sometimes she felt Moomins to be art enough and sometimes not. I relate to this, because fashion is horrible and wonderful at the same time. I constantly struggle with my right to do this, to produce more material into the world. Another attractive thing about Tove is her casual attitude. Sometimes it's best to just let go, and sometimes the devil is in the details. It's okay to be random – we're allowed to change our opinions, and we don't have to take ourselves so seriously all the time. One can dance even if one is a terrible dancer.
You teach at the Royal College of Art. Which piece of advice would you give to clothing design students?
My first question to them is usually this: do you want to become a fashion designer or do fashion design as a living? There's a huge difference. Unfortunately many enter the field to become famous fashion designer celebrities. The field involves many awesome features, and the less awesome features often have to do with the myth of the lonely artist and the modelling cult. A clothing item is much more than that, and it's able to evoke a range of feelings. There's different kind of fashion just as there are various types of music. Some people are fashion artists, and justifiably so, but I consider my work a craft: I try to make the best possible product for my customer. This is a service occupation. What counts is the user of the item. If I get my kicks on the way to the final product, then that makes the work even better. It's a wonderful feeling to create something that resonates with the consumers.
What is the most interesting thing about fashion in Europe at the moment?
I guess everybody has a love-hate relationship with social media. However, social media lets us go our own way. It's fantastic to be able to discuss our products directly with the people who are interested in them, not only with the purchasing agents. I hope we'll find even better means than likes and followers, but at least the connection has now been created. My generation's media literacy is miserable compared to our customers. They don't carry the burden of dualism like us who were born in the 1970s. The need to love and hate everything at the same time. To be underground without actually selling anything and yet succeed.
Which outfit is your most treasured find?
This may not count as a find, but in primary school, my sister gave me her old camo trousers. I wore them last week in Italy, and I'll be forty next week. Perhaps that says something about my relationship with clothes. I used to obsessively collect designer and workwear vintage items, but I'm becoming less and less sentimental about everything. Objects mean less and less to me, which is odd, because I used to hoard absurdly. I've collected wool blankets, Japanese Boro and funeral textiles from the 18th century. I must have at least forty Victorian dresses. Of course I won't be giving any of this stuff away. (Laughs.)
Who do you admire or follow and why?
Designer Jesse Pietilä. He does his own thing and allows things time to happen. Jesse provides refined thinking and is really inspiring to hang out with. He is one of my style idols.
What would you like to ask from Jesse?
Camouflage – can we make it into furniture?