Brynjar Sigurðarson's missing vase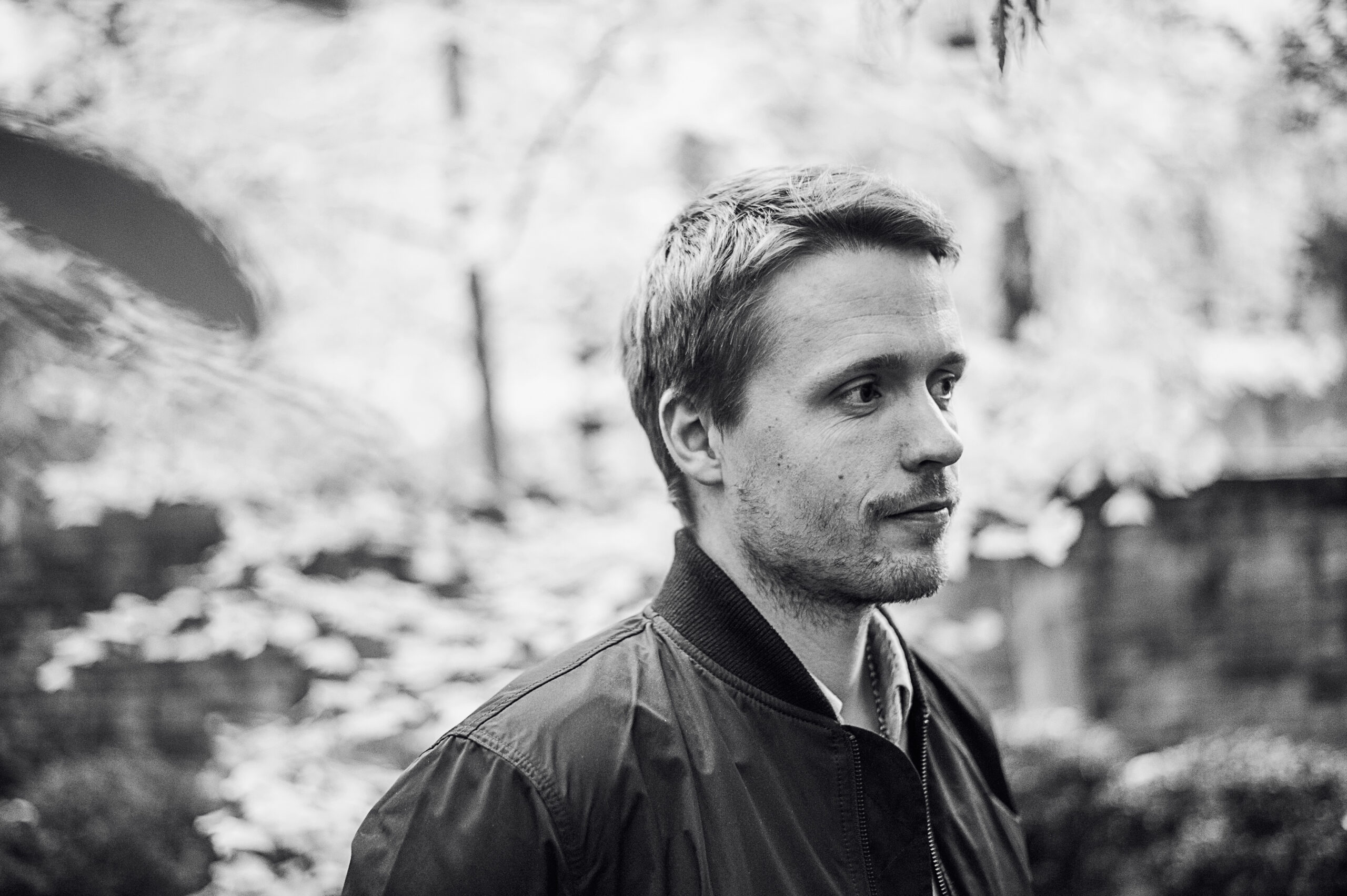 The young Icelandic designer Brynjar Sigurðarson received the world's largest design award, Torsten and Wanja Söderberg Prize, in 2018. His prize exhibition has now travelled to the Design Museum. Also in the exhibition is a vase that was supposed to be in the Fiskars Village Art & Design Biennale but never arrived.

The exhibition presents your original idiom of form and working method, which have achieved international recognition in a very short time. To you, the narrative of the design is as important as the final design product. Could you describe your creative process?
I believe that Iceland's strong bond to storytelling originates from the darkness in Iceland that we have in the winter. When you stop seeing, you start to imagine.
I also believe everything we do is equally important, whether it is to make a to-do list for the day or design an object or create an exhibition. It's maybe a bit of a cliche, but if you nurture the process evenly to something final you arrive at a better place and you enjoy the process.
My process is a bit chaotic in the sense that I jump from one thing to another – I might get into drawing for a few days, where I just draw a similar motif repeatedly. Then the next day I'll be interested in making music, or playing with a 3D computer program. Lately, I've been allowing all these different things I do to be present in my work, so drawings, photos, found objects, stories, sound, video and objects can be a part of my work as such.
I also believe that practice is an important trait, which I try to nurture; I think we don't practise enough. A violinist spends most of his time practising, then for a small part of the time he performs. The same goes for the footballer – their life is a lot about practice. We must find joy in that, to give time and to nurture exercising and practising our qualities. For example, I see photography as an exercise in looking, drawing as a practice in sensitivity to shapes, colours, textures…
Working by myself has pushed me into constantly trying to balance the "creative me" and the "secretary me". I could easily spend all my time managing my work, replying to emails, communicating, planning, organizing, etc., so I need to be a bit aware of that. You have to prioritize, which means for me to be a bit less responsible at times.
Where do you draw inspiration from?
From everywhere. I try to connect to the environment I am in at each moment, to become one with a place and start making things from there. Often it comes from Iceland, the Icelandic harbour environment or Icelandic nature, but more and more I work with things that I see in my travels, small details, scenes and scenarios that I photograph and then translate into studies, ideas and objects.
You were supposed to participate in the Fiskars Village Art & Design Biennale – but in the Factory exhibition your work wasn't there. What happened?
Last minute problems with logistics – we tried our best to get our glass pieces there, but it didn't work out. We hope to have something there soon. There is a similar vase on show at the Design Museum in Helsinki.
Could you describe the vase and its manufacturing?
It's a method called pate de verre. You mix different types of glass and other minerals into a plaster mould, which is then cooked in a kiln. The glass melts into the mould. After that you break the mould off and you have the glass piece. This method allows you to make shapes that are normally not possible with glass blowing, but even more interestingly to me it is possible to play with the actual composition of the material; you can create unique mixtures that result in glass pieces that are unconventional and different from what we are used to.
You visited Fiskars few weeks ago – how did you find the Biennale?
I loved it. The town is nice, and the exhibitions are very nice. The design exhibition by Anniina Koivu was very interesting, and the benches were a nice way to explore design and the town at the same time.
In your work, you often collaborate with people from different disciplines such as fishermen, filmmakers, writers, musicians, archaeologists and craftspeople. What does this collaboration bring to your work? Why do you like to work with different disciplines?
Working with different disciplines widens my understanding of things.
I think it also brings more relevance to what I do, for example, our Circle Flute would never have become a reality if we had tried to make it by ourselves. However, by working closely with a flutist, a composer and a flute maker, it became a project that we value a lot.
Your style is conceptual, narrative and refers a lot to nature. When people see your design, what do you hope they'll take away from it?
I like to keep things ambiguous, anonymous, to leave things up to the viewer. I like to see my objects as initiators, or triggers rather than answers. Things are more intriguing when they are half explained.
How much is your country of origin, Iceland, present in your design?
I think that is up to others to decide. But I am under the influence of many things in Iceland – I am still drawn to the Icelandic fishing village and more and more dazzled by the nature and the geology of Iceland. However, now, it's been 10 years since I moved away from Iceland, and I can see that in my work, there are more and more things that I am inspired by that come from elsewhere.
What brought you to design?
I've always been inclined towards creativity and arts. My mother is a designer, my father an art enthusiast. I studied classical piano from 9–19 years old, and in the last years of my piano studies I was more and more interested in improvising, or somehow the creative side of learning to play an instrument. There were moments in my teenage years that I thought I would like to become a musician, but somehow that didn't happen.
My schoolbooks were all full of scribbles and sketches in the margins of the pages, and the older I grew the more I got into drawing and making things. I would spend long hours in my parent's garage doing things, everything from painting to building or mixing nonfunctional objects. This drive kept on knocking on my door until I finished high school and decided to apply to art school. At the time, I didn't have a clue what product design was – I just somehow applied, it sounded interesting. Then when I learned that I got into the Iceland University of the Arts, I felt so thankful that I basically dedicated my first three years only to this. I didn't do anything else.
After that I went to Switzerland and did my master's in design at ECAL, Lausanne.
You are currently living and working in France. How is it to work there as a designer?
It is nice, the weather is nice in the south of France – there are also production places that are interesting to work with.
Where do you see yourself in five years' time?
Living a happy life surrounded by beautiful people.
Brynjar Sigurðarson's exhibition will be at the Design Museum's Gallery from 7 June to 25 August 2019. Fiskars Village Art & Design is open until 15 September. Helsinki Design Weekly is the official media partner.