Exhibitions at Erottaja 2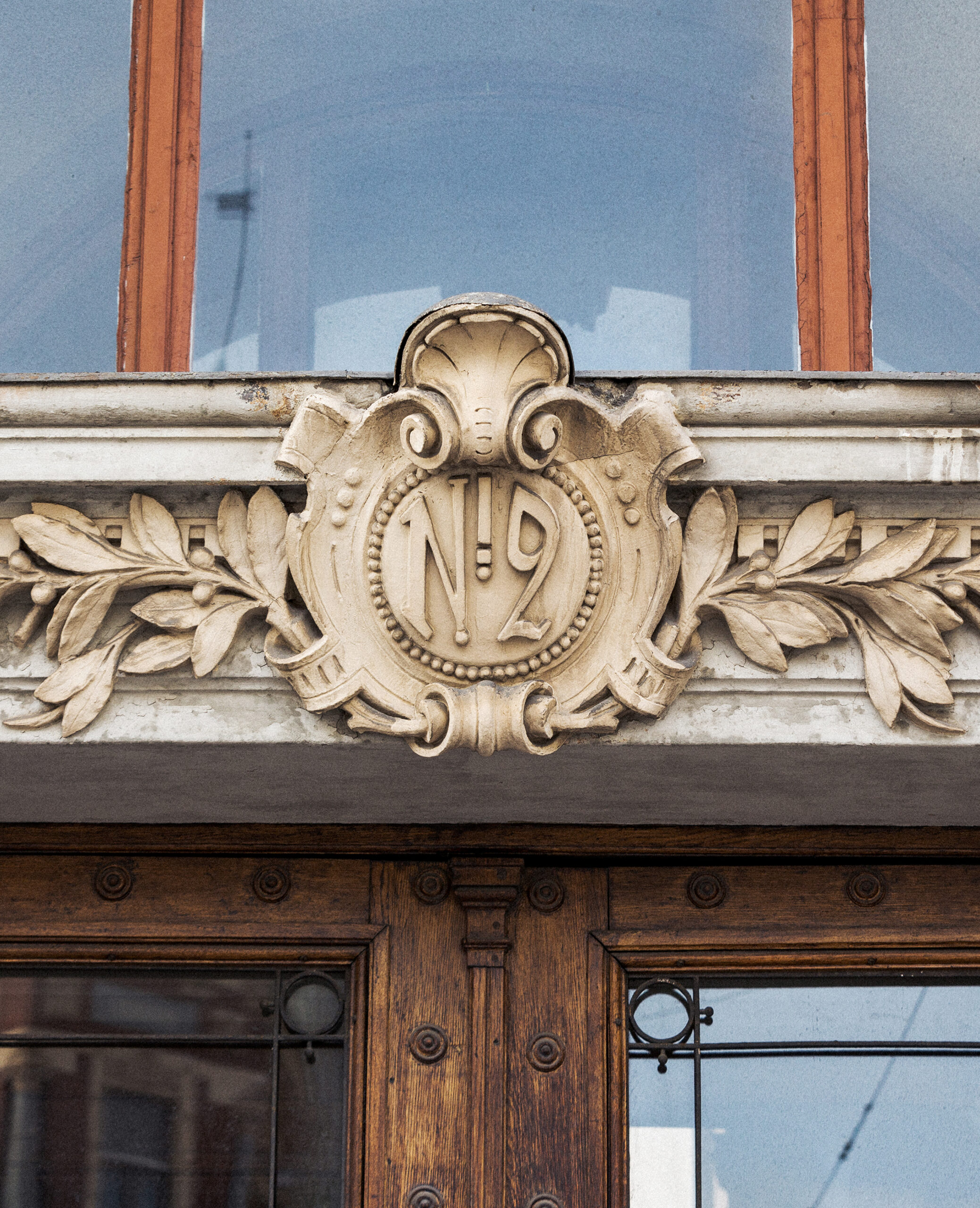 This year the visitors of Helsinki Design Week have a unique opportunity to take a peek at the neo-renaissance palace in the heart of Helsinki, opened to the public for the first time. The exceptional space will be filled with equally fascinating exhibitions: Room with a View, which consists of thirty rooms each offering a different perspective on design work; and DesignPartners19 bringing together creatives that have more in common than expected.
Weekly made picks of some of the projects.
Sustainable solutions

This year's theme, Learning Climate, has inspired a number of exhibitions exploring the intersection of design and science as well as humans' relationship to nature. Weekly gathered some suggestions from the Room with a View and DesignPartners19 exhibitions for those interested in sustainability.
Respiration Field – Artek x Teemu Lehmusruusu
Exhibition: DesignPartners19
The installation consists of five measuring chambers hand-shaped of glass, some soil, selected plants and a dedicated solar power plant. It measures every half hour the CO2 balance produced by the soil respiration and the photosynthesis of the plants. The chambers make sounds and lit up during the measuring according to the CO2 balance at that moment. The plants placed in the area create a unit that supports biodiversity and soil activity.
Over the growth season, as the soil and the plants interact, the CO2 circulation changes, and thereby the installation is constantly in a dynamic state. It is hard for humans to observe soil activity and its decisive role in earthly existence using conventional methods. That is why we must make a habit of repeatedly reminding ourselves of it and find creative ways to enable it.
The Flipside: Trash To Treasure – Lovia & Outi Korpilaakso
Exhibition: Room with a View
What makes us view valuable material as trash? The Flipside: Trash to treasure -installation takes us on a journey to examine material from different perspectives and to reflect what really is the definition of trash? The path leads to the midst of waste piles and metamorphosis, where you have the opportunity to create and transform trash as a part of new artwork.
PUU – Nomen Nescio
Exhibition: Room with a View
Wood is amazing material and a source of innovation. Trees are important carbon sinks against climate change. Forests bring peace of mind and inspire awe.
Emerging talent
Helsinki Design Week is also keen to promote talented emerging designers. Make sure to check out our tips for designers collectives presenting their work at Erottaja 2.
Salissa
Näyttely: Room with a View
The Salissa or "In the Salon" exhibition presents the work of young ceramists highlighting the importance of material knowledge and craft skills in the creative process. The works included represent various design and fabrication approaches. Some of the works have been inspired by the unique environment at Erottaja 2.
Participants: Salla Luhtasela, Tuuli Saarelainen, Saija Halko, Armi Teva, Lotta Mattila, Maria Punkkinen
Rajaton
Exhibition: Room with a View
Rajaton or "Boundless" is a group exhibition by 15 graduate students of interior architecture and design presenting their vision of today's design. Boundelss refers to our way of handling various materials, techniques and products across curricula and educational programmes. Our mission is to provide sustainable design for the world together as a community without boundaries or categories.
Participants: Karita Asmala, Jenni Inciarte Villaverde, Piia Jalkanen, Noora Katajalaakso, Liisa Kaunisvirta, Pinja Koskelin, Tatu Laakso, Päivi Lehtinen, Niko Mankinen, Laura Meriluoto Didi Ng, Sanni Rajapolvi, Miika Ruotsalainen, Sara Urbanski, Liisa Vuorenpää
Nykyarvot arkkitehtuurissa, Diplomityöt 2019 – Suomen Arkkitehtiliitto SAFA
Exhibition: Room with a View
Architecture reflecting the period. Diploma works call for topics that are important or particularly interesting to their authors. In their own way, they reflect modern values and trends and make them interesting.
Spaces for rest
Finally, you can find some recommendations for beautifully designed spaces where you can put your feet up and rest before continuing your tour of the Erottaja palace.
Poiat & Arctic Tonic / Rebelade
Exhibition: DesignPartners19
In the spirit of the building and its history, Poiat together with partner Arctic Tonic / Rebelade present the modern salon. In this living and discussion room you can sit down to have a drink and enjoy the atmosphere just like in the old time. Discussions and hanging out together or alone make this space functional without the need for electronic entertainment.
Cozy Corner
Exhibition: DesignPartners19
Cozy Corner is the shared living room of seven top brands from Finland. The display curated by Anna-Kaisa Melvas pays respect to the impressive setting at the Palazzo. Timeless materials, furniture and utensils bring everyday luxury and pleasure to this historical location. Cozy Publishing provides visual experiences between beautiful covers. Come enjoy the Cozy Corner and hear the stories behind the books.
Participants: Cozy Publishing, Fiskars, Iittala, Innolux, Interface, Roots Living and Stala.
Hengähdyspaikka – Naava & Jouni Leino with Brocape
Exhibition: DesignPartners19
Naava and Jouni Leino with Brocape have created an oasis that brings the outdoors indoors. The power of pure air is brought by Naava, the smartest green walls on the planet. The relaxed space continues with the colorful and light Lobay chairs – combining beautiful knit patterns, soft high-performance fibers and breathable comfort.
Erottaja 2 is open 6–15 September at 11–19 (closed on Monday).