Weekly Abroad: Zina Kranck is Design Director at Lego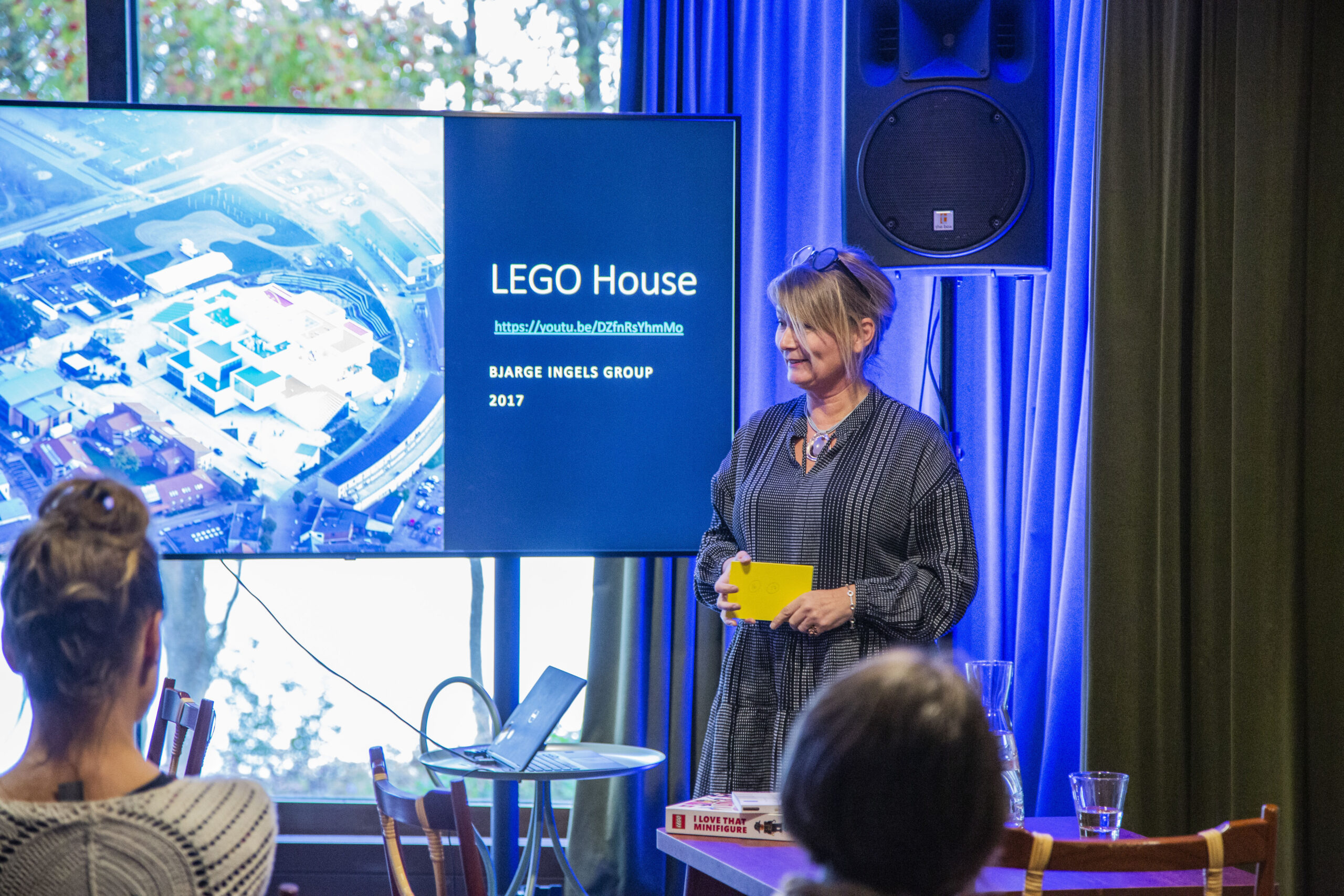 Designer Zina Kranck brought colours to the gray Nokia phones, because colour is what humans note above any other feature. Now she's in charge of the graphic design team at Lego, deciding what the minifigures should be wearing.
Designer Zina Kranck brought colours to the gray Nokia phones, because colour is what humans note above any other feature. Now she's in charge of the graphic design team at Lego, deciding what the minifigures should be wearing.
Since 2016, you've been Design Director in the graphic design team at Lego. You say it's your dream job. Why is that?
When I was a sole trader, I realized I was really solo, so alone. I began to try and fix that, so to speak. I considered what it is I want from my work and ended up in my dream job. My work serves a bigger purpose, it is international, and I get to lead a creative team.
What does your work involve?
I lead a team of 40 people designing product graphics and special materials for Lego, including textiles, nets, ribbons and foils. Regarding educational background, my team mainly consists of graphic and textile designers, and a few are engineers or economic experts.
Although our work involves some play every week and our work environment is colourful and playful on every imaginable level, the work itself needs to be extremely disciplinary. We are one link in a global product development chain in which there is no room for reruns once a gate has been passed. Everyone in the team knows this, and my job in particular is to find and coordinate the right resources.
What does your team do? 
When designing products for a large brand, the various sub-group universes become key, so we create, maintain and develop them. Lego has close to 30 sub-brands, including Lego City, Lego Friends, Lego Ninjago, Technic and Duplo. They've each been created a world and a story that are being told in the products in various ways. Have you noticed, for example, that the characters are always yellow in Lego City but never in Lego Star Wars? Their clothing details are different, too. In City they are more cartoon-like compared to StarWars which always tries to illustrate the actual Star Wars character as closely as possible. At Lego, we include humour in all design, but that needs to be customized per product family and age group, too.
How is Lego different from the other companies you have worked for?
Lego Systems A/S is owned by Kirk Kristiansen's family. What ever they do, they focus on the kids around the world. Lego's mission is "to inspire and develop the builders of tomorrow". This provides the purpose for what we do and is the basis for everything else that makes Lego different compared to my previous employers.
You were part of the Nokia Insight & Innovation team that explored the trends of the future. What did you learn at Nokia that you can utilize in your current job?
The Nokia years are long gone, I left in 2005. My most prominent task at Nokia was to refer to the fashion field in terms of colour design. In those days they made boring gray plastic phones. It was a surprisingly big challenge in terms of design and logistics in the midst of the growth explosion. The method to plan and organize design as its own area is definitely something I've continued to implement since Nokia.
You are particularly into colours. Why are colours so important?
Everything has a colour, every material and product. Black is a colour, too. My first employer, a Swedish fashion designer, taught me that people first register the colour. Only after that the brain can register other things, such as the form and the quality. I have kept this knowledge close by ever since. Perhaps that made Nokia so colourful in those days, and perhaps that is one of the reasons I'm so happy at Lego.
You have worked in international positions. Have you followed the work opportunities or intentionally sought an international career?
In my very first job I was immediately able to see my contribution to the company's international business. Since then I have wanted to make an impact internationally. I've had teams all the way in China and in Los Angeles, but I haven't lived further than in Sweden and Denmark. It hasn't really mattered where I sit – work has come to me.
What would you say to a designer who wants to leave Finland and work abroad?
Working in another country is always different. It will likely take longer to get the hang of what is being done here, and most of all, how. But once you do, and once you accept that family and friends are not close, you'll bring the company something unique. Your insight and experience are of value not only to the company but yourself, too. I'm thankful that I decided to leave! 
How about to someone who wants a slot in a legendary Danish design company?
Design is extremely international at Lego. My team has 14 different nationalities, and of course we have many more in Billund altogether. A major share of the design is done here, but surely there are opportunities elsewhere, too. This is an amazing company that offers unprecedented benefits and opportunities. There are only a few Finns here in the design team, so far…