Towards Helsinki Design Week 2021: What is wise to design now?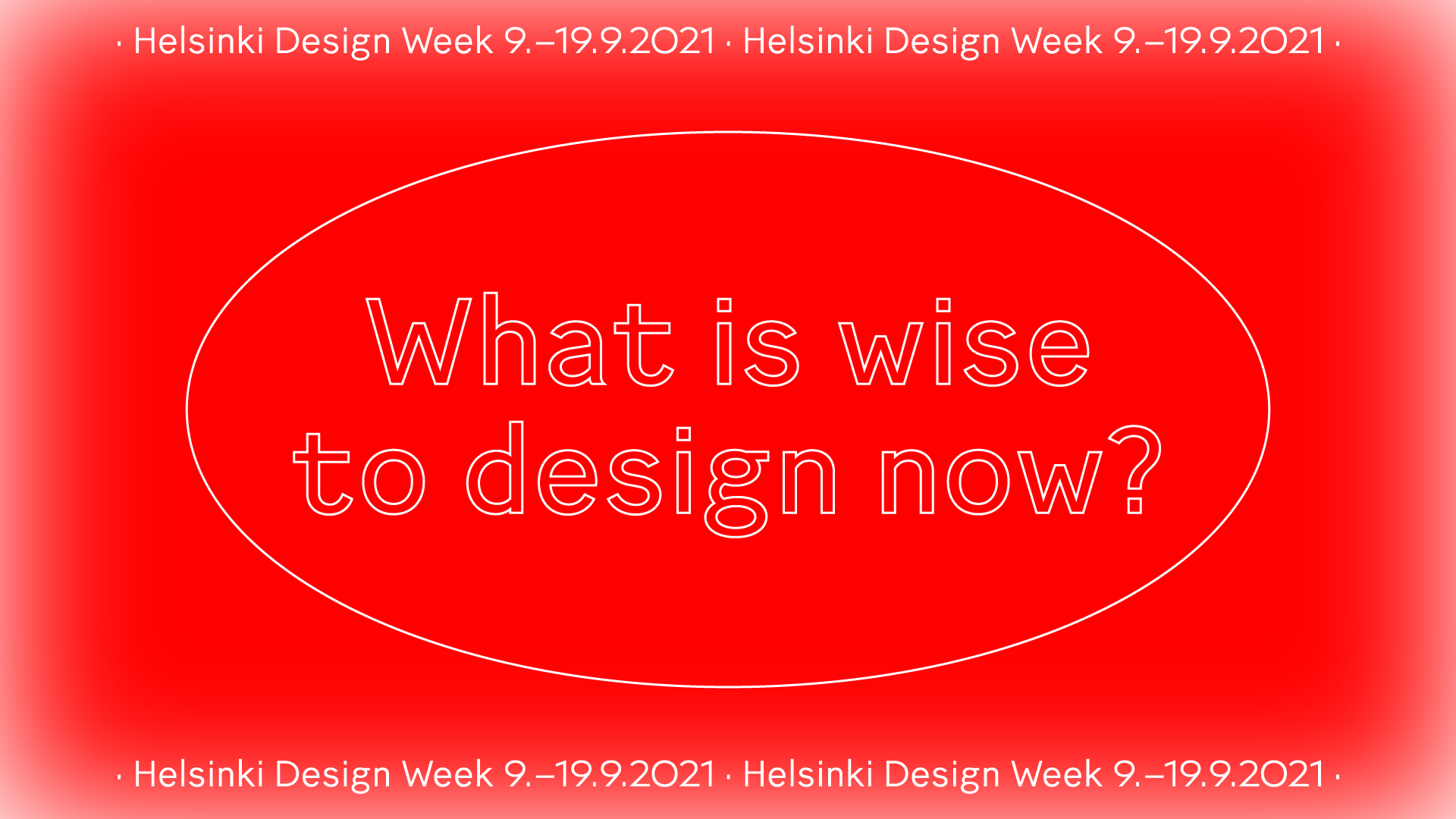 During 2021, we invite everyone joining us to ask themselves what is the wisest way to do what they're doing. 
Next year's festival theme is Wisdom.
Evaluating the success of a project can be challenging. We can map the numerical targets set or identify the subjective, preference-based consequences. We are already questioning the metrics.
Designers are constantly advised to bring smart solutions, to produce clever design. What if we agreed that solving the issues now calls for something wiser?
The traditional, forthright definition of design is improving things, making them better. What if the rapidly changing, uncertain world now needs careful consideration of what is good?
And most importantly, for whom is this design good?
For us at Helsinki Design Week, wisdom is seen in taking time whenever that is possible. It's wise to consider and to reflect. It's wise to also take action, and learn from doing and through failing – this is what builds experience. Gaining wisdom, something that lasts, is slow.
The main exhibition will make the choices behind design decisions visible. Through developing our open call for the programme, we will also reach out to those new to Helsinki Design Week. At Children's Design Week, we highlight the wisdom of our kids and learn from it. Our partners are encouraged to address matters they think are wise.
At Helsinki Design Week in September, we look forward to learning about your ideas.
It simply seems wise to us to broaden our perspective in both defining design and listening to those wiser than us. Sometimes, during continuing uncertain times, it's also wise to change your mind.
Published on December 11, 2020
Anni Korkman
Programme Director

Helsinki Design Week 9.–19.9.2021